Delicious and versatile! Skip the bakery and make these baked doughnuts at home instead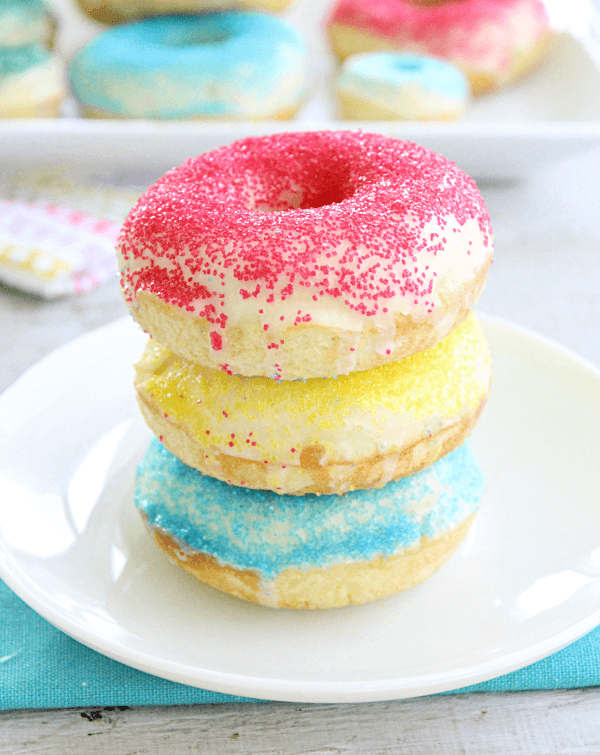 Doughnuts are something that we love to eat at my house. Myself included. I know, not a healthy option. But, I just can't help myself sometimes!
Instead of running to the bakery when a doughnut craving hits however, I like to make them homemade. Don't get me wrong. I love a good bakery-made doughnut, but, these involve very little work and a bits less guilt.
This recipe was originally shared here at Table for Seven back in 2011 and it's been my go-to doughnut recipe ever since. They are delicious and incredibly simple to make. Plus, extremely versatile.
The options are endless!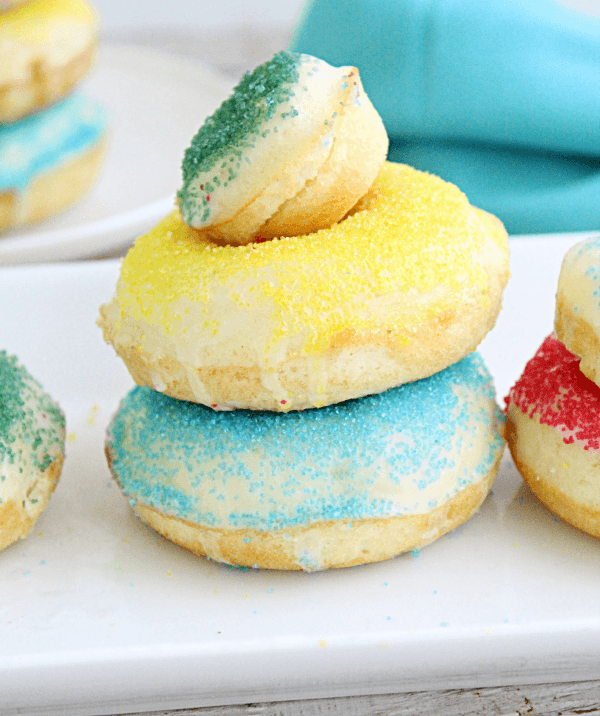 Ingredients Needed:
Flour
Sugar
Baking powder
Ground nutmeg
Buttermilk
Eggs
Butter
A few side notes:
If you don't have a doughnut pan, no fear! Check out this link to convert your muffin pan into a doughnut pan. I've never used this method, but, it looks pretty basic
You can also make these in your mini doughnut pan. Just reduce your baking time by about a minute or two.
No Buttermilk on Hand? Whisk together 3/4 cup of milk with 1 tablespoon of vinegar or lemon juice. Let it sit for 5 minutes, then, proceed with recipe as noted.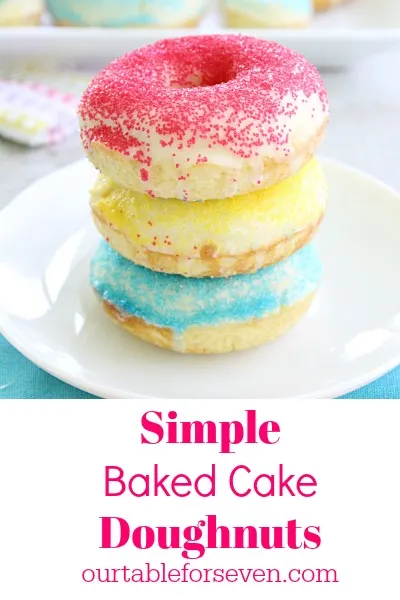 A Few Topping Ideas: