Easy, cheesy and will feed a crowd. Serve this classic pasta dish with a side salad and call it dinner.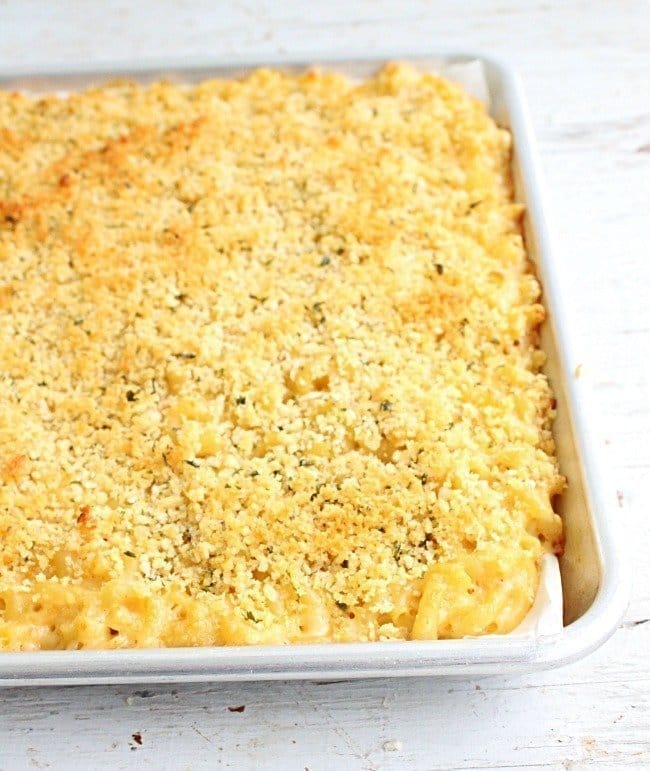 I may have mentioned it before, but, I'm married to a teacher. A teacher that is just starting summer vacation. Yay!
Today, as a great start to this summer vacation, he made dinner. Like, the entire darn dinner. As a matter of fact, he made Sheet Pan Sausage Potatoes and Green Beans. It was delicious.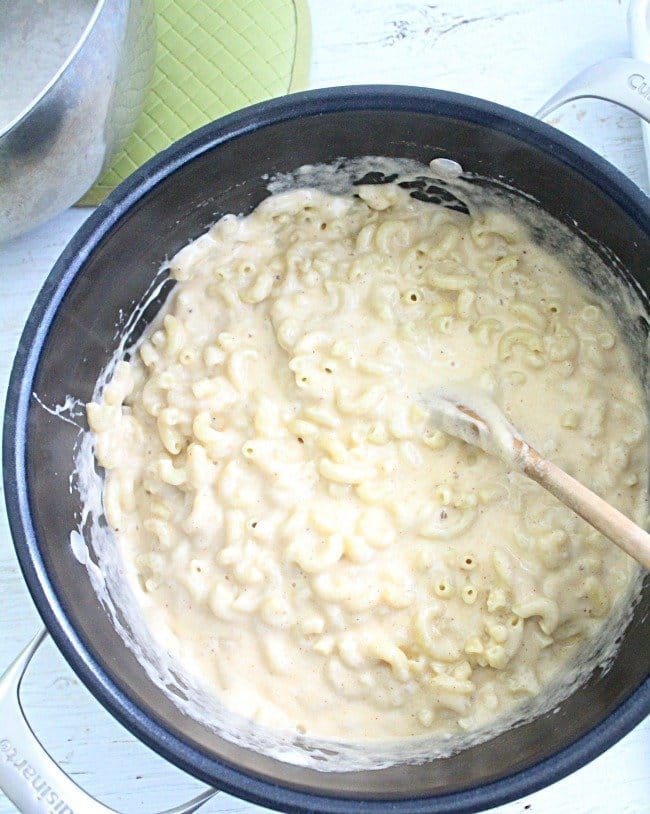 He did say that it was quite an easy dinner to whip up and he wants to try different versions of it in the coming weeks. Sounds perfect to me. I love my whole dinner in a giant pan.
Speaking of dinners in a giant pan! I made you guys one today…Sheet Pan Mac and Cheese!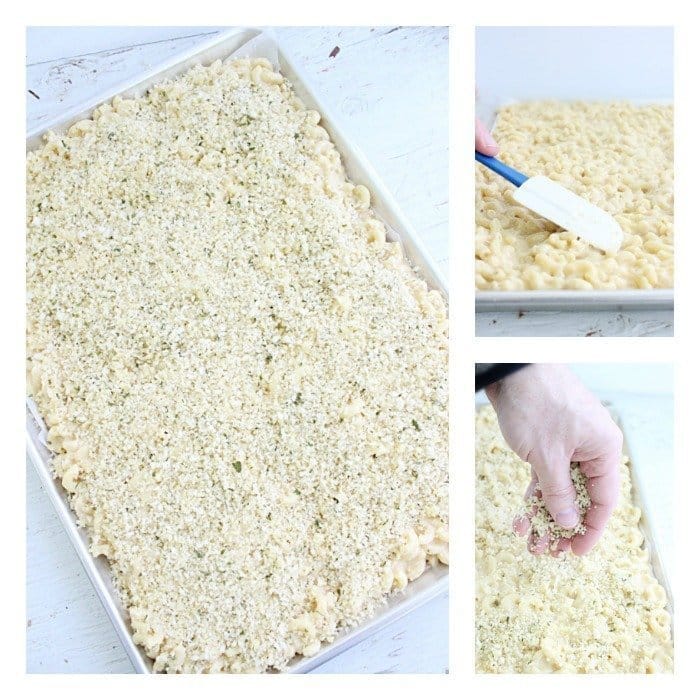 This dish is just like making a regular baked mac and cheese, but, baked in the previously mentioned, giant pan.
How Do I Make This Mac and Cheese?
Boil your elbow macaroni as directed on the box. Drain and set aside.
Make your cheese sauce: Be sure to keep an eye on your sauce and whisk frequently to avoid burning. Also, your 4 cups of cheese can be any kind you wish.
Mix the cheese sauce and cooked elbow macaroni together. Be careful..it's hot!
Spread the cheesy pasta mixture on your large flat rimmed baking sheet (I used a 17 x 12). Line the baking sheet with foil or parchment paper beforehand.
Mix together your bread crumbs and butter..then, sprinkle on top.
Bake.
One last note: This giant pan of pasta is a bit heavy. Please be careful when removing it from the oven!
Enjoy-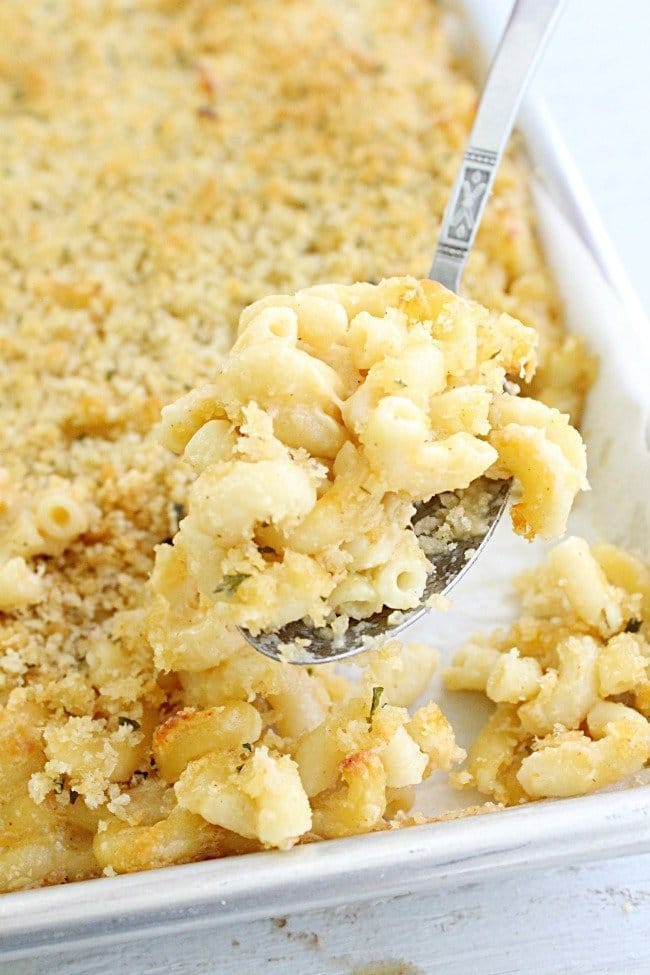 MORE MAC N CHEESE RECIPES: