Just a few ingredients and you can make these addicting pumpkin doughnuts right at home.A sweet treat just right for fall. It's impossible to just eat one of these Semi Homemade Cinnamon Sugar Pumpkin Doughnuts..you've been warned!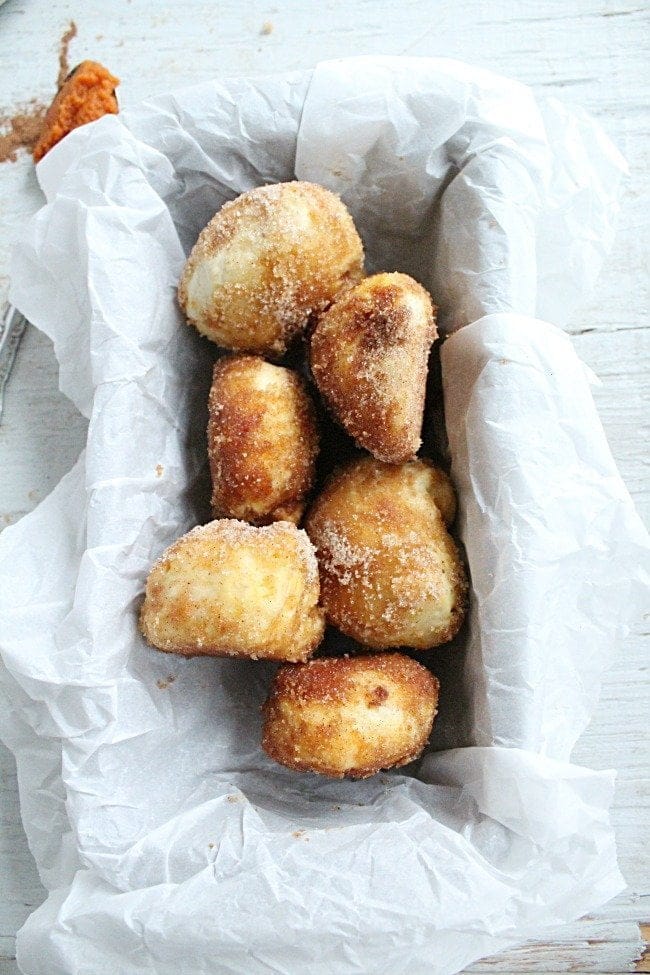 One of our favorite doughnuts recipes here on the blog are Semi Homemade Cinnamon Sugar Doughnuts. They are crazy easy and crazy addicting.
Using a pre made refrigerated biscuit dough cuts back on your work and gives them their "semi-homemade" title. You are still making them right at home, but, the already made dough is a great shortcut.
These doughnuts are sticking with the same theme, but, with added bonus of pumpkin. 🧡 🧡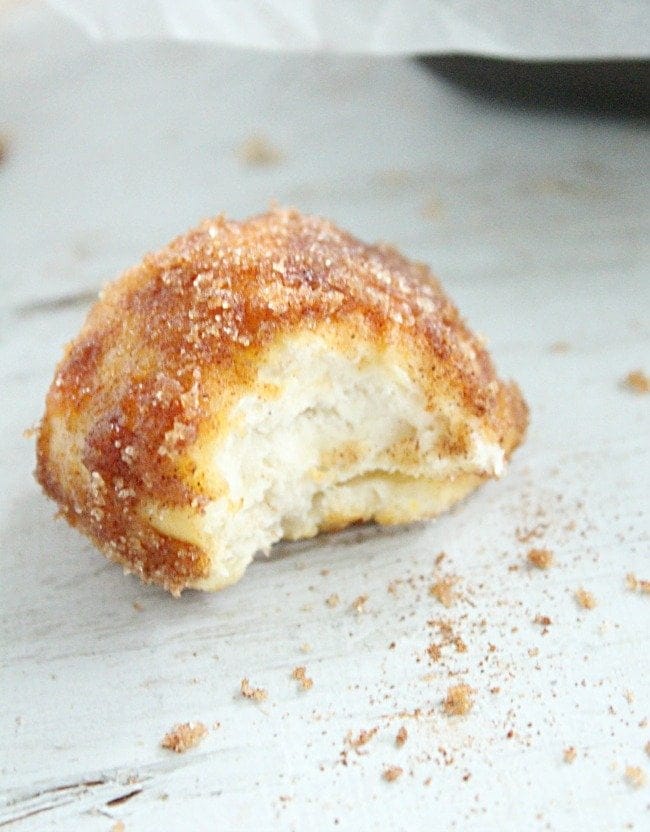 Your Ingredients + Supplies List:
A flat rimmed baking sheet.
Parchment paper or slip mats.
Refrigerated biscuit dough.
Butter.
Ground cinnamon.
Sugar.
Pumpkin spice.
Pumpkin puree.
A Few Recipe Notes:
I use a standard buttermilk biscuit for these. You can use a "flaky" biscuit, but, baking time, plus, ingredients may differ.
Be sure to use pure pumpkin puree. Not pumpkin pie mix.
The biscuits may unroll a bit while baking..this is fine. They will still taste amazing! But, if you want them to stay perfect circles, freeze the dough for 15 minutes (approx) before baking. This will hold the shape a bit better, but, you may have to increase your baking time just a bit.
🍩 Love doughnuts? Try these too! 🍩