Homemade doughnuts are so easy with this quick recipe! Just a few ingredients and these Semi Homemade Cinnamon Sugar Doughnuts are ready for a sweet breakfast treat.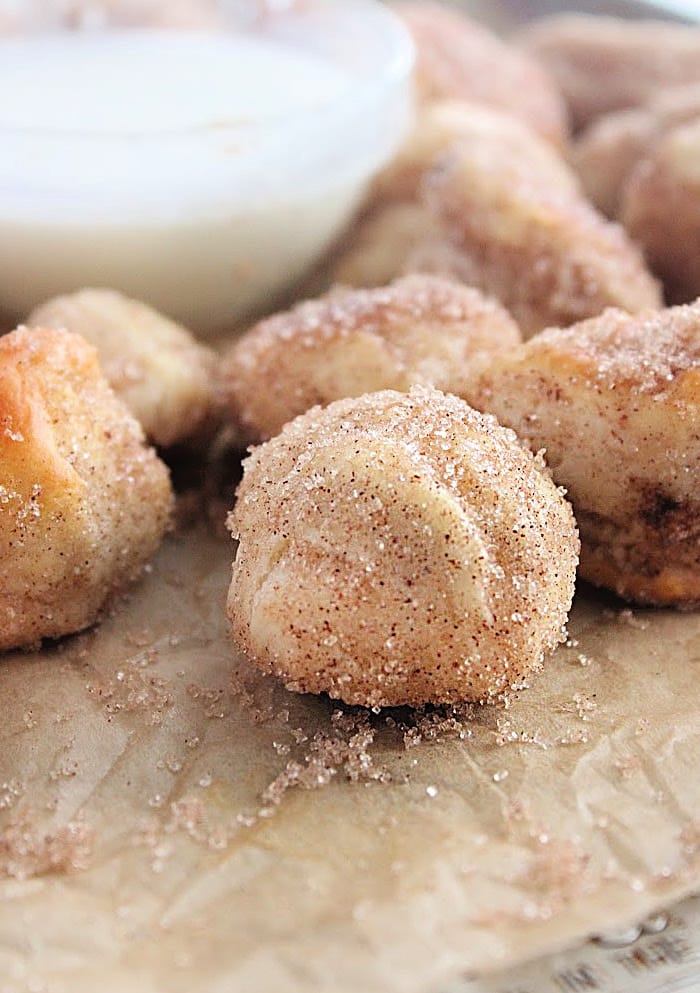 This recipe has been sitting pretty in the Table for Seven archives since 2012. We still make them on a regular basis at our house. So, My Budding Baker and I decided to give the post a face lift.
We have new pictures and another option of baking them…in the air fryer!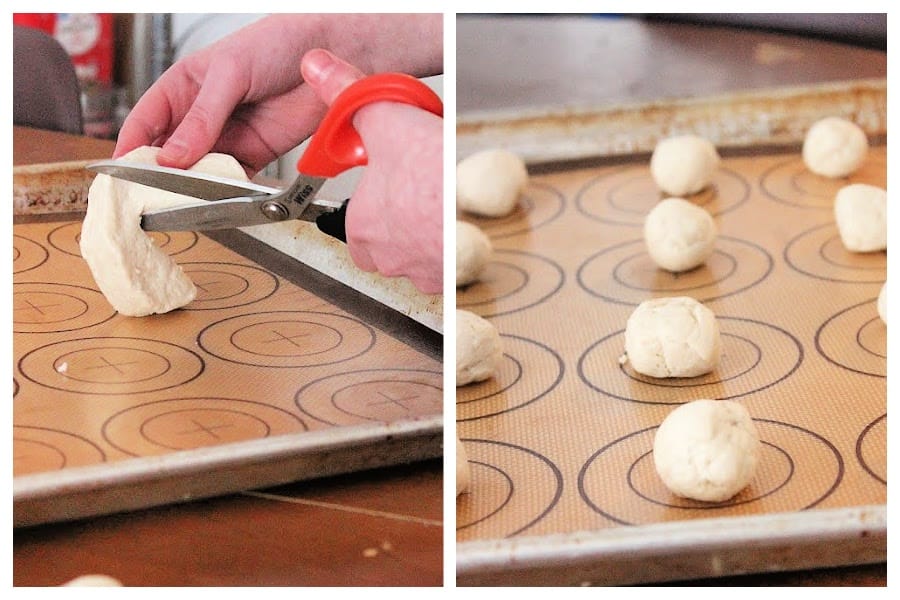 Ingredients Needed:
Refrigerated biscuit dough
Butter
Sugar
Ground cinnamon
Biscuit Dough: I use a standard buttermilk biscuit for these. You can use a "flaky" biscuit, but, baking time, plus, ingredients may differ.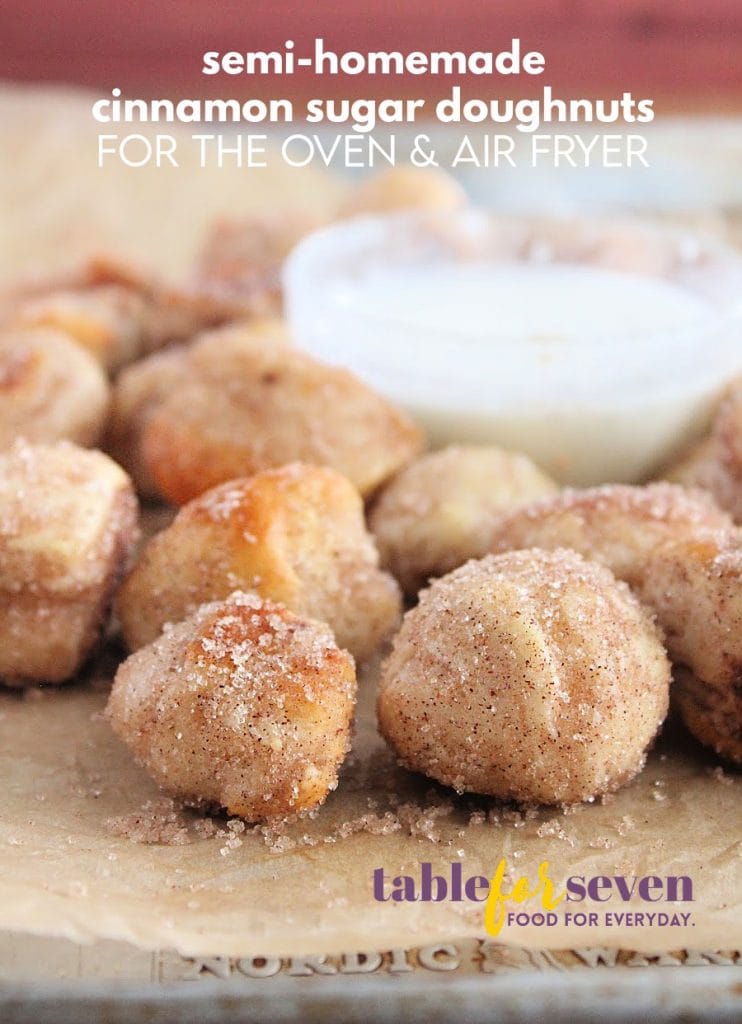 A Few Notes:
The biscuits may unroll a bit while baking..this is fine. They will still taste amazing! But, if you want them to stay perfect circles, freeze the dough for 15 minutes (approx) before baking. This will hold the shape a bit better. However, you may have to increase your baking time just a bit.
For the Air Fryer: Don't over crowd your basket. Work in batches!
More From My Budding Baker: