Love the classic Girl Scout cookie? This decadent pie tastes just like them! Plus, it has a brownie base. Chocolate, coconut, shortbread cookies and caramel?! What could be better?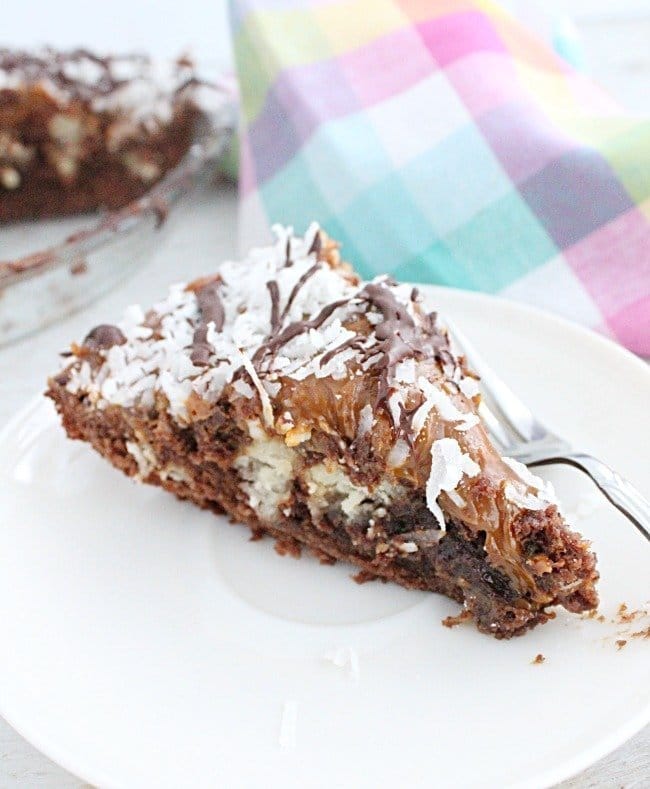 Happy Pi Day! Let's celebrate with Samoa Brownie Pie. 🥧
Your Supply List:
9 inch pie plate
Mixing bowl
Rubber spatula (2)
Microwave-safe bowl (2)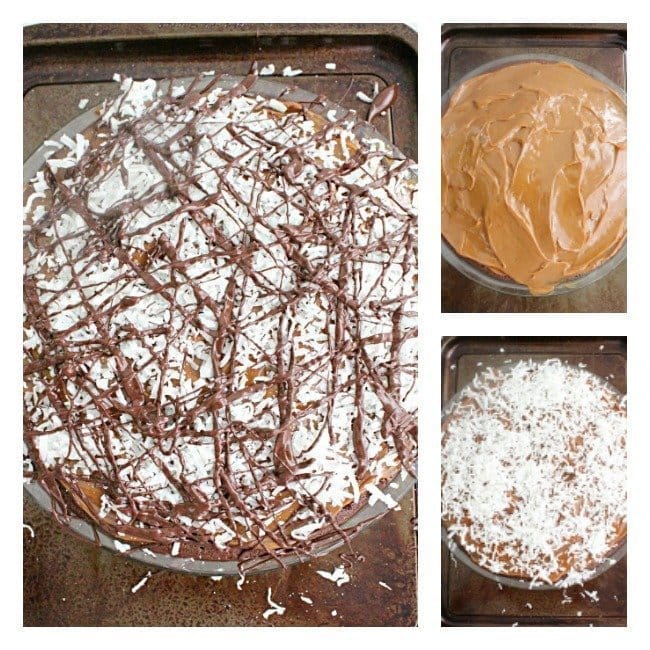 Grab Your Ingredients:
Brownie mix for 9 x 13 pan ("family size") + plus ingredients on the box + non stick stick cooking spray
Shortbread cookies
Shredded coconut
Chocolate chips
Dulce de Leche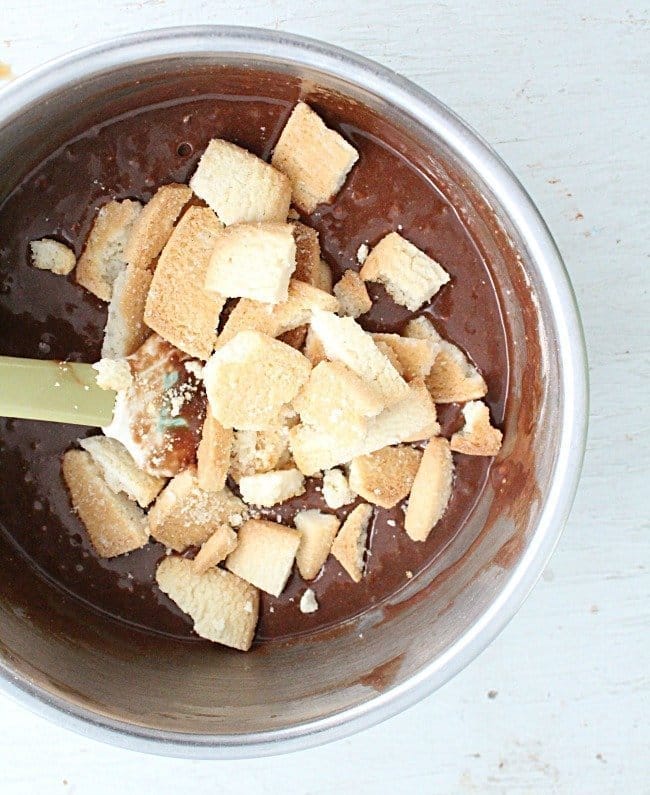 How to Make Your Samoa Brownie Pie:
Make brownie mix according the the box instructions. Stir in chopped shortbread cookies. Then, spread batter into a greased pie plate. Bake. Cool baked brownies for approx 15-20 minutes.
Next, spoon dulce de leche into a microwave safe bowl. Microwave it for 30-40 seconds. This is to get the mixture soft and will make is much easier to spread. Just a reminder: DO NOT microwave the can.
Spread the dulce de leche on top of your baked brownies.
Next, sprinkle top with shredded coconut.
In another microwave safe bowl, in 30 second intervals, melt chocolate chips until smooth. Then, drizzle on top of shredded coconut.
Refrigerate pie for 30 minutes or so before serving. It will firm up the caramel/chocolate and make slicing a little easier.
A word of advice: This pie is pretty rich/decadent. Start with a modest slice!