A sweet and salty bar topped with toasted marshmallows, and drizzled with chocolate and peanut butter. You will not be able to eat just one!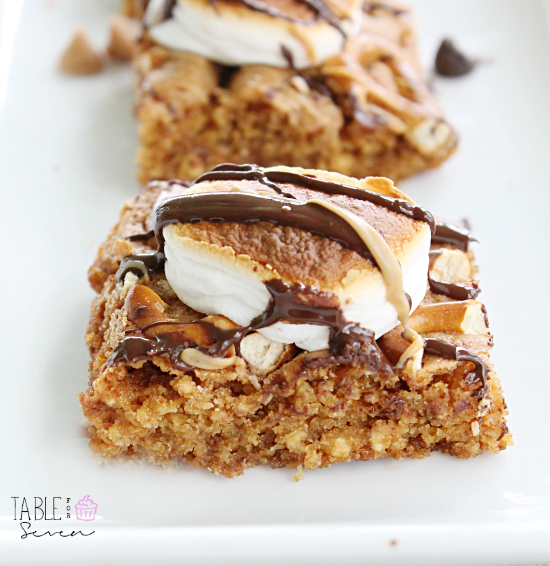 Ingredients Needed:
Salted pretzels
Flour + Baking powder
Butter
Brown sugar
Eggs
Vanilla
Marshmallows
Chocolate chips
Peanut butter chips
Neutral tasting oil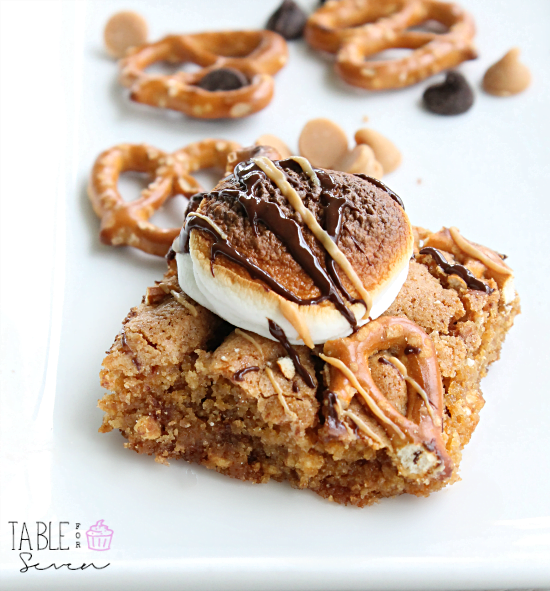 How to Make:
First, make the batter for your base. Spread that batter into the prepared pan and top with crushed pretzels.
Once it's baked, let it cool for just 5 minutes or so. It's hot…be careful!
Then, press the marshmallow halves down into the warm base. Be sure they are sticky side down.
Place the pan under a preheated broiler for 1 or 2 minutes. Watch it carefully! You just want the marshmallow to get a bit brown…not melt.
Remove from the broiler and let it cool completely.
Then, melt both sets of baking chips ( chocolate and the peanut butter) and drizzle on top of the cooled marshmallows/bars.
Storage: Keep any leftovers in the refrigerator.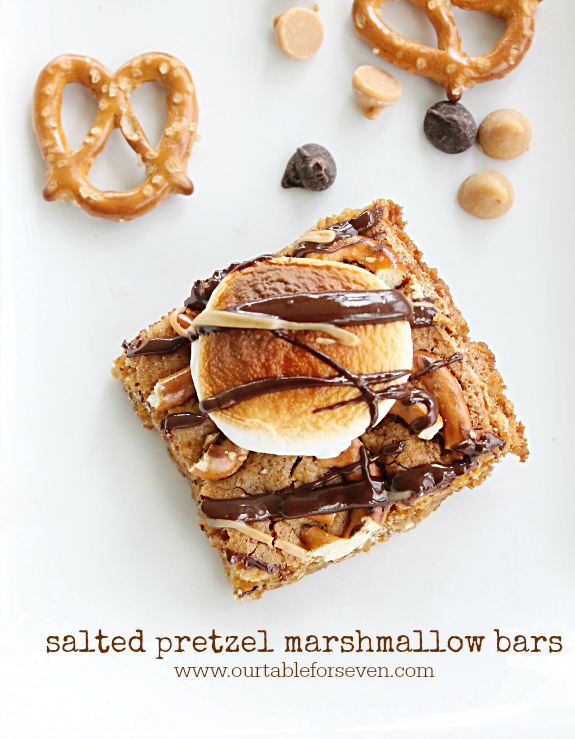 More Pretzels!