Creamy hot cocoa made with white chocolate and smooth caramel sauce.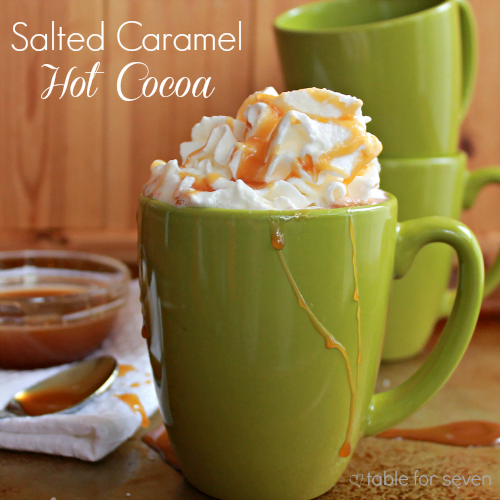 Ingredients Needed:
Milk
White chocolate chips
Caramel sauce
Salt
Whipped cream
Caramel Sauce: Jarred or homemade will both work.
Whipped Cream: Again, homemade or your favorite packaged variety will do.
If desired, you can also top your hot cocoa with whipped topping ( ex: Cool Whip) or marshmallows.
White Chocolate Chips: None on hand? Simply replace them with milk, semi sweet or dark chocolate chips.
How to Make:
In a saucepan, over medium heat, warm milk. Then, add in chocolate and continue until it is completely melted.
Pour into a mug and stir in caramel sauce and salt.
Serve with a topping of whipped cream and caramel sauce.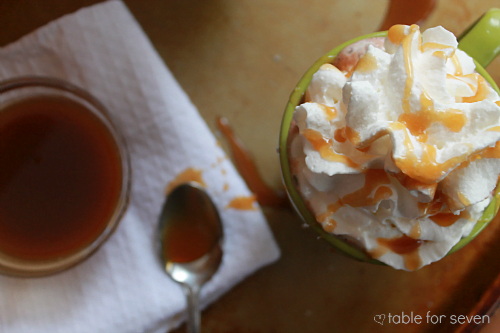 Stay Warm and Drink More Cocoa: