A chocolate layer cake with salted caramel filling and topped with a delicious chocolate frosting.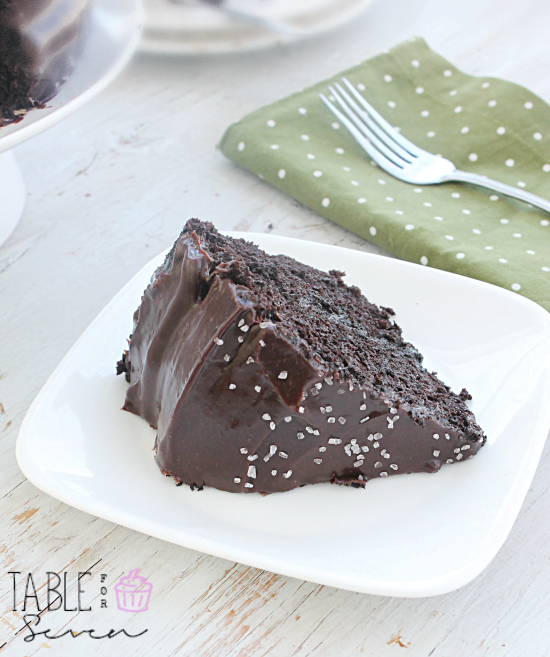 I mentioned it previously that a few months ago, my mom had, what she called "an episode".
It happened this past October when she was visiting my sister. My mom felt dizzy, was non-stop sweating, and eventually passed out. It was a pretty scary moment for my mom and my sister. Not only did this happen, but, happened at a nail salon of all places. They decided to go out for the day and get their nails done before my mom headed back home.
This "episode" turned out to be a previously undetected heart arrhythmia. It was a good thing it happened or it may of never been discovered or discovered too late.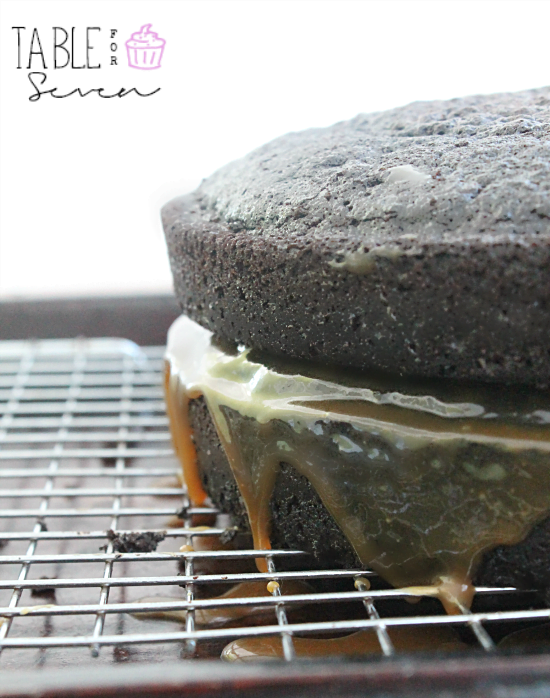 Fast forward, she is doing great. She has wonderful doctors, has some new meds and getting back to herself. She has also been living with my sister and her family since this happened.
Now, of course, I never wanted something like this to happen to my own mother, but, it has been nice having her living at my sisters'. You see, my sister is just 30 minutes from me. My mom's house is nearly 2 hours from us. Big difference!
The kids and I have been making trips to see her, taking her shopping and out to lunch. It's been so nice to spend time with her. She likes to see us too. It gives her some company while my sister is at work and well..I bring her sweets.
Like, some of this cake: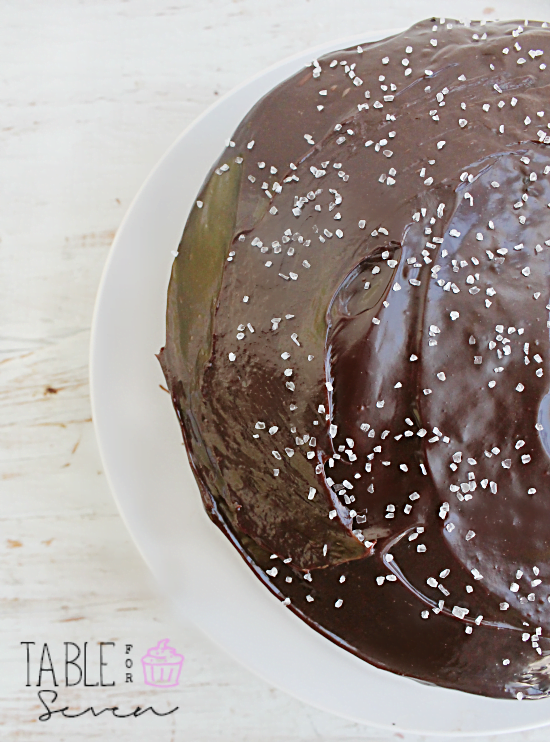 I didn't bring her the whole cake, because, we were kinda piggy here at my house and ate nearly the entire thing. Don't worry, she still got plenty to enjoy!
Ok. Let's talk about this cake for a minute…
It's chocolate, has a salted caramel filling, topped with a to-die-for-chocolate frosting, then, you sprinkle the frosting with coarse sea salt.
Which, in my opinion, is the greatest thing ever. Chocolate and salt?! Um, yes.
This cake is my new best friend. Don't tell my husband. 😉
Anyway, my mom totally dove into it too. It may of officially made me her very favorite child. Don't tell my siblings. 😉
She has moved back to her home for the time being, but, will be back at my sisters in a few weeks. Not sure what we will bake up for her next, but, it's going to have to be good to top this one.
Make this one quickly and be sure to share with someone you love or even just like. Even a little.
Enjoy-