Sweet caramel apple bars topped with crunchy oats! Drizzled with a decadent caramel sauce for the finishing touch. They start with a cake mix for an easy fall inspired dessert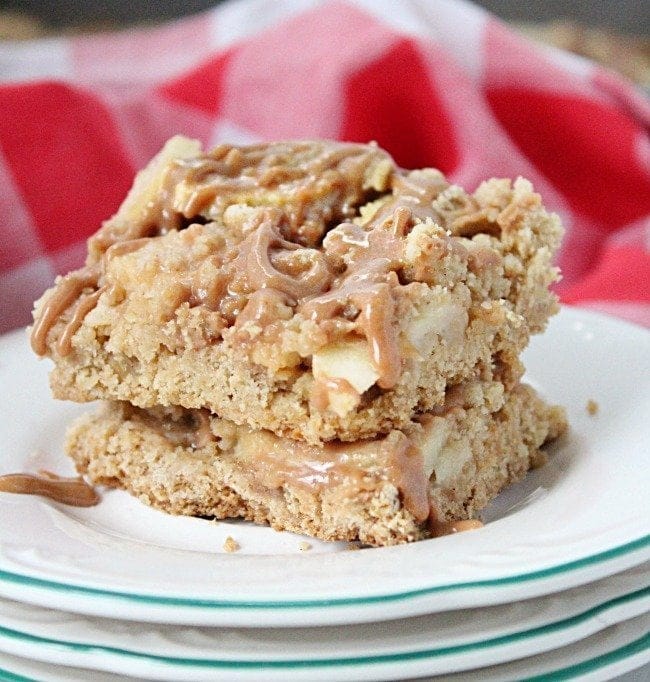 Happy Fall Y'all!
Ok, it's almost fall. We still have a couple more weeks. But, who can wait?
Not me! I love fall. It's my very favorite season. No more humidity or continual running of the air conditioner. It's now sweatshirts and open windows.
Love it.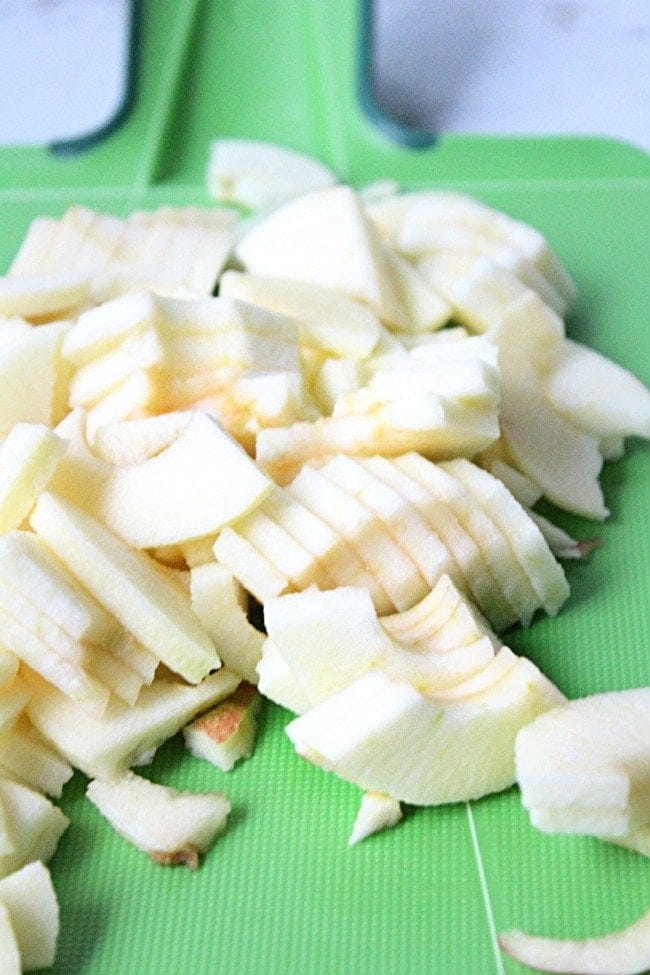 Of course..fall food is the best too. Creamy soups, pumpkin everything and my personal favorite..apples. Now, we eat apples all year round. But, being that now is apple season..they just taste a bit better.
Caramel Apple Crisp Bars are the perfect place to start our apple season. 🍎
What you need to make these amazing bars, plus, a few notes:
Caramel Apple Cake Mix: This is a "special edition" cake mix by Pillsbury. You can find it at your local grocery store, Walmart or Target.
Caramel Apple Frosting: Again, this is the same as the cake mix. Check your local grocery store or regular caramel sauce can be used instead.
Old fashion oats.
Butter: Make sure it's softened! Also, when mixing butter into your cake mix/oat mixture, you can can use a pastry cutter or a fork will work just fine.
Egg
Ground cinnamon
Apples: Peeled and diced.
Non stick cooking spray: This is not just for greasing the pan! Give your sharp knife a spray before cutting bars. This will help prevent the caramel from sticking all over your knife.
These bars are best served warm, but be careful! The apples are quite hot. Let them sit about 30 minutes before drizzling the caramel and serving.
Be sure to keep leftovers covered in the refrigerator!