Rocky Road Bars are the ultimate ooey gooey dessert! A chocolate base filled with walnuts, then, topped with soft marshmallows, M & M candies and a drizzle of chocolate.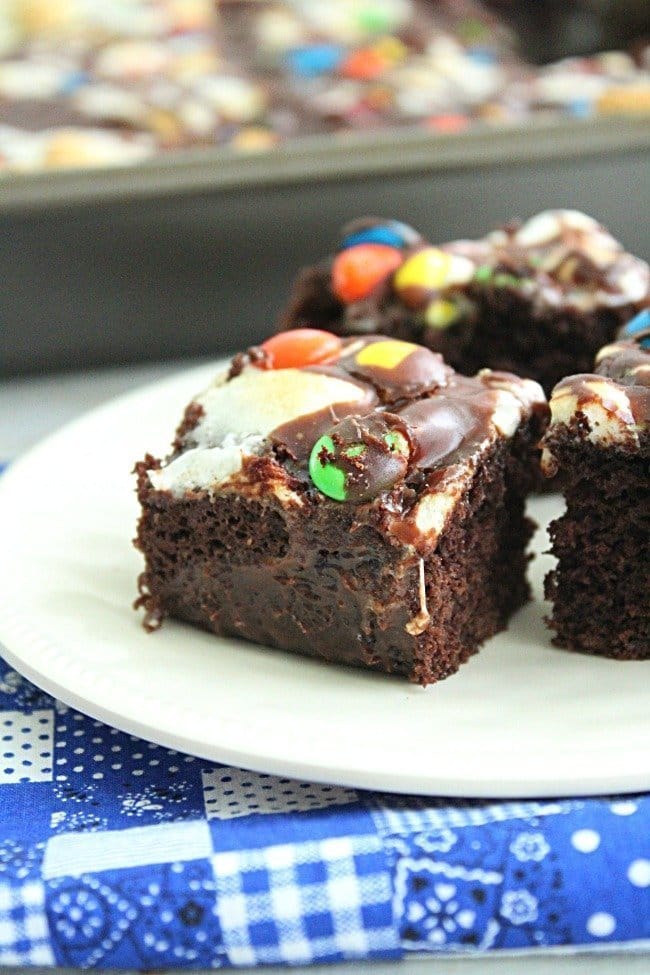 You know the cookbooks they sell at the check out in the local grocery store? Near the magazines and gossip newspapers?
They are paperback, sell for about $5-$10, and are usually titled something like " Easy Chicken Dishes!" and they are from Taste of Home or Betty Crocker or Pillsbury.
Do you have a few of them? You do, admit it!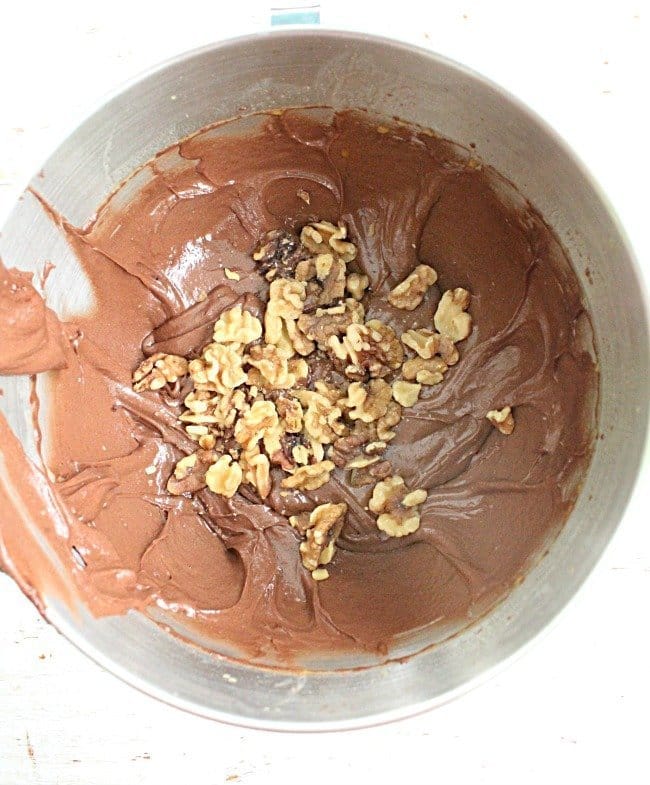 A few years ago, my mom was getting rid of about 100 gazillion of these cookbooks and offered a bunch to me. Of course, I grabbed a few up quick.
These bars? Came right from one of those cookbooks. Yay!
Rocky Road Bars that are ooey, gooey and just plain crazy good.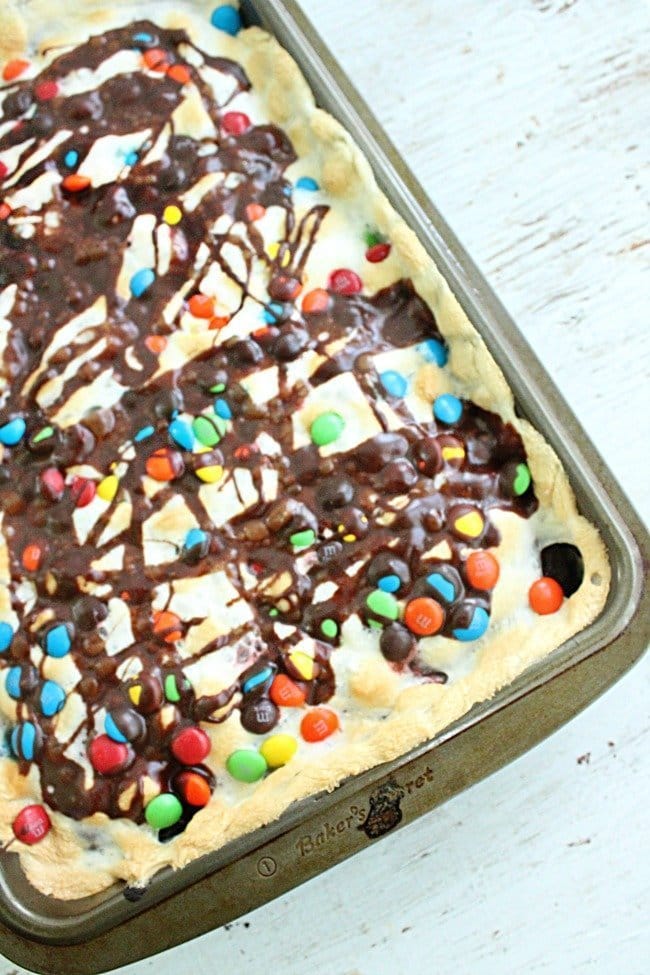 Ingredients for Rocky Road Bars:
Chocolate cake mix
Water
Melted butter
Eggs
Brown sugar
Walnuts
Mini marshmallows
M & M candies
Pre made chocolate frosting or chocolate syrup
Make Your Bars: The base of the bars starts with the cake mix. Mix the dry cake mix with water, melted butter, eggs and brown sugar. Then, you stir the walnuts spread into the pan, and bake for just 20 minutes.
Remove your pan from the oven and sprinkle the top with mini marshmallows. Place it back into the oven and bake for about 10 more minutes. Be careful…it's hot.
You want the marshmallows to be puffy ( they will deflate once they start to cool) and lightly brown. Keep a good eye on them, they can burn fast.
Once they are done, remove from the oven and sprinkle the top with the M & M candies. Next, let it cool for 10-15 minutes.
After cooling for a little while, you are going to drizzle the top with chocolate. You have two options. ➝ ➝First, use your favorite chocolate syrup. Second, take 1/3 cup pre made chocolate frosting and microwave it for just 10-15 seconds. This will thin it out. Give the melted frosting a stir and drizzle it on top.
Let these cool completely before cutting. Also, when you cut the bars, spray a sharp knife with non stick cooking spray beforehand. This makes the process a whole bunch easier.
Enjoy!