All you need is 4 basic ingredients for this easy side dish. Serve them up with just about anything you are having for dinner.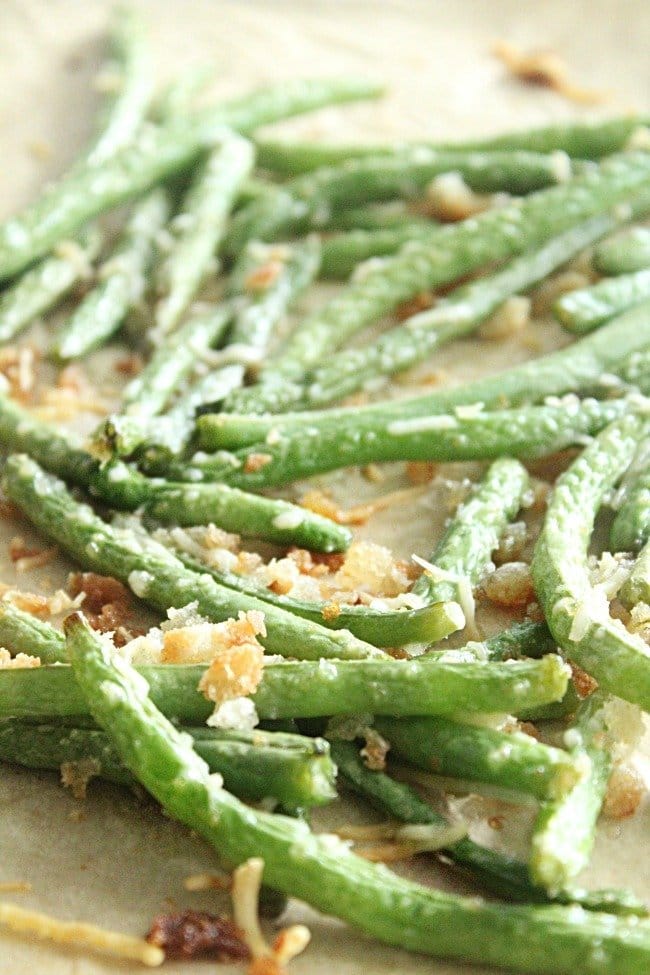 I post very few vegtable recipes here at Table for Seven.
Why? Honestly, I don't like vegetables. Well, it's not that I don't like all vegetables. I eat them, some of them. But, really they aren't exciting enough to share on the blog.
I mean, do you really want me to share how I heat up frozen corn from a bag?
I didn't think so.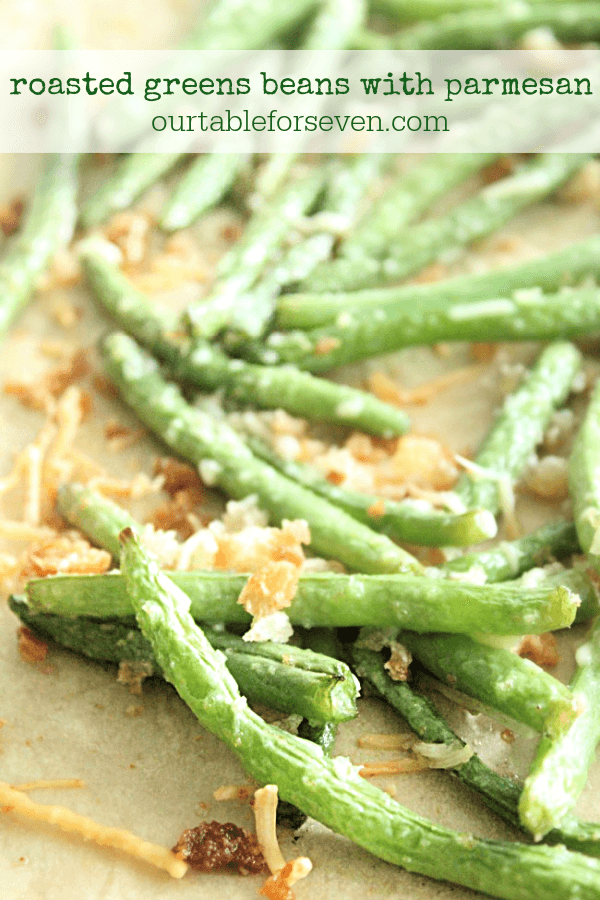 These green beans? I didn't eat. I have to be totally honest. However, my husband did and he gives them his seal of approval.
I think he was just glad they weren't heated up in a saucepan on the stove. 😏
But, they do get my seal of approval for the short list of ingredients and how easy they are to prepare!
Ingredients List:
Green beans
Grated Parmesan cheese
Oil ( vegetable, canola or olive)
Bread crumbs
Can frozen green beans be used? I find that fresh green beans are best when it comes to roasting. The frozen variety can get too mushy.
Make Them: Line a flat rimmed baking sheet with parchment paper or foil. If you are using foil, give it a light spray with non stick cooking spray.
Then, toss together the beans with the remainder of the ingredeints. Be sure they are coated well.
Spread them out evenly on the baking sheet and bake.
These are really versatile and will go with just about any main dish you are serving!
Enjoy!