Simple and delicious! Roasted brussels sprouts with bacon and a sweet glaze.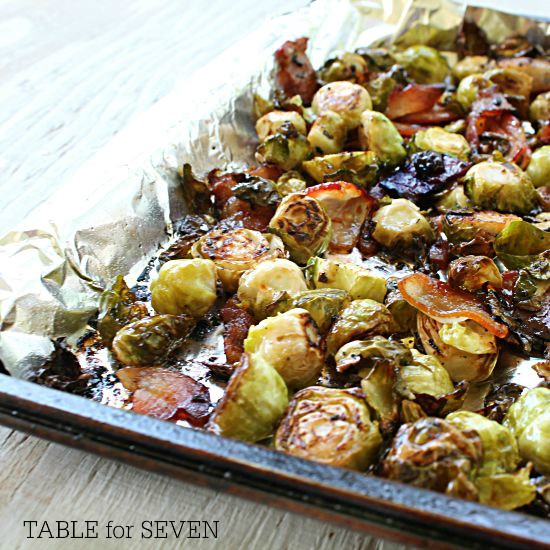 Don't tell my mom I posted this today. No! For real.
She may just pass out from the shock of it. 😲
When I was a kid, avoiding a plate of brussels sprouts was not optional . You had to eat them. It was the law of the land. It didn't matter if they were ice cold and it was 8 o' clock at night. You were eating them.
Ugh. The thought of ice cold brussels sprouts still gives me a bad feeling.
My oldest daughter.She's my 'try anything' kid. She actually asked me to make them. Such a smart kid!
Ingredients Needed:
Brussels sprouts
Honey
Bacon, chopped
Minced garlic
White wine vinegar
I must say, these are really yum. They will change the way you feel about brussels sprouts. They have a nice crunch and are baked up in nice, sweet sauce. Of course, the added bacon bonus puts them right over the top.
Brussels Sprouts with Bacon are a seriously good veggie dish-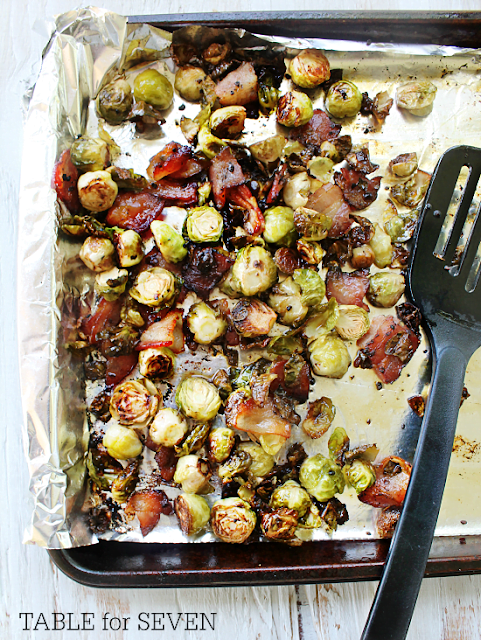 More Side Dishes to Check Out: