Red Velvet Cupcakes with Cream Cheese Frosting- – The classic cupcake combination. Super red cupcakes topped with a creamy cheese frosting. Dreamy ♡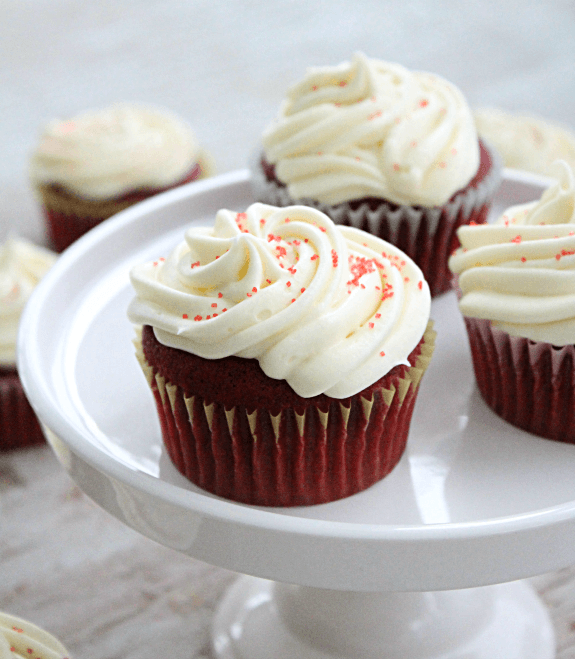 Ingredients Needed:
Flour + Salt
Sugar
Unsweetened cocoa powder
Butter
Egg
Red gel food coloring
Vanilla
Buttermilk
Vinegar + Baking soda
Cream cheese
Powdered sugar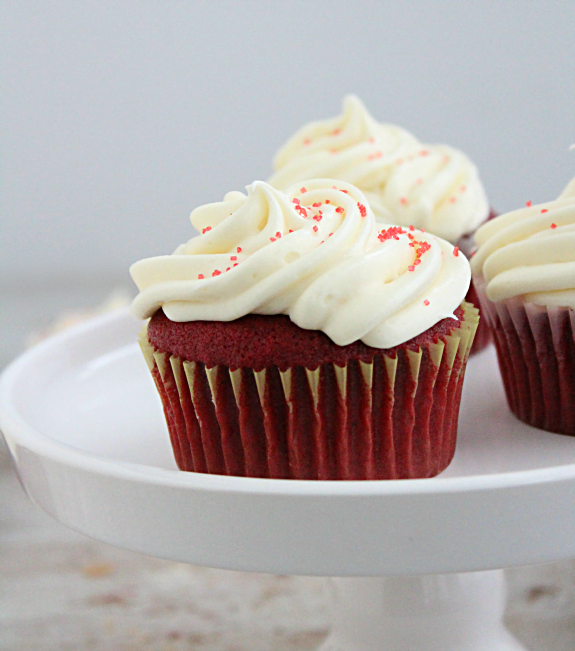 Cream Cheese and Butter: Be sure they are both softened well. If they are too cold or too melty, it will affect the texture of your cupcakes and frosting.
Red Food Coloring: I prefer a gel food coloring. It makes the colors pop a bit more. However, go with your preferred brand/variety.
Can I Use a Natural Food Coloring? Yes. If you wish, go with a natural food coloring. The cupcakes pictured were made with a gel food coloring. So, with a natural, your color may differ.
Buttermilk: None on hand? Simply whisk a half a cup of milk with a tablespoon of vinegar or lemon juice. Then let it sit for 5 minutes before adding it to your batter.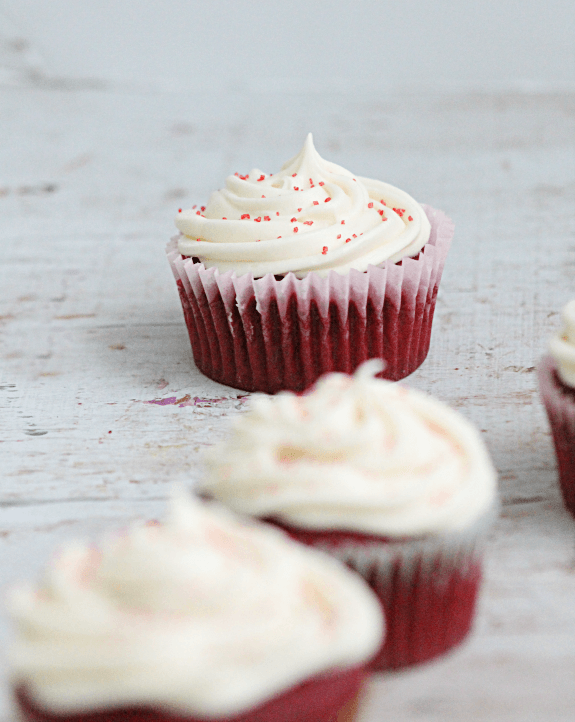 How to Make and A Few Notes:
First, line a 12 count muffin/cupcake pan with liners and preheat your oven.
Next, whisk together your dry ingredients. Set aside.
In a small bowl, whisk together vinegar and baking soda. Set aside.
In a mixing bowl, beat butter with sugar. Then, add in egg and food coloring.
Gradually, add in your dry ingredients and buttermilk. Alternate between the two until it is all fully combined. Lastly, mix in your baking soda/vinegar. Beat to just combine.
Don't over mix your batter. This can give you dense cupcakes.
Divide the batter evenly into the prepared pan and bake.
Don't Forget:
Let your cupcakes cool completely before frosting.
Store leftover cupcakes in a covered container. No need to refrigerate, unless it's very hot/humid in your area.
Can I Freeze these Cupcakes? Yes. Store the cupcakes in a freezer safe, covered container/storage bag. Be sure no air can get in! They will stay good in the freezer for a couple of months.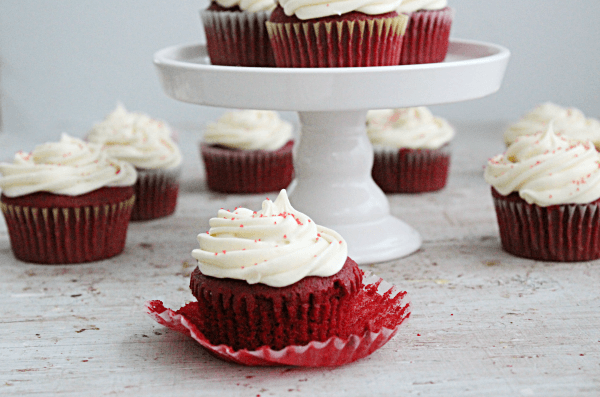 ♥ More Red Velvet Sweets: