Soft and chocolaty, red velvet brownies loaded with chocolate chips and piled high with a thick, white chocolate frosting.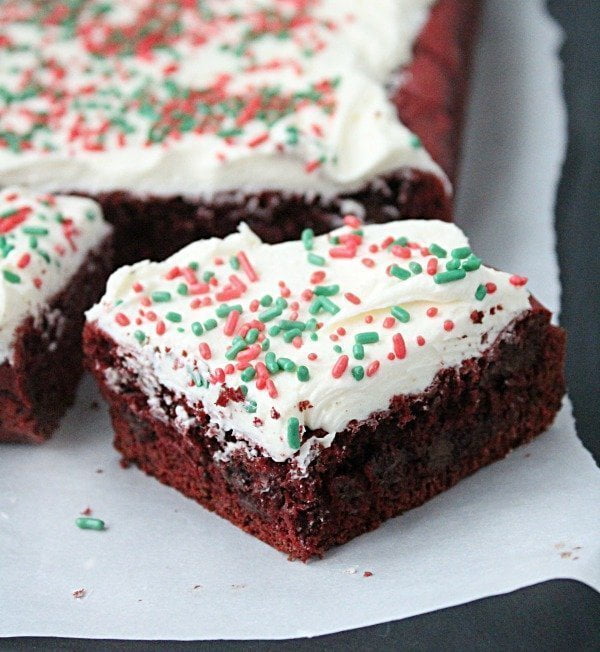 Being that we are in prime red velvet season now, it seemed the perfect opportunity to give the post a bit of makeover. New picture and I changed the recipe.
These are so much better than the original post. 👍
This recipe is nearly the same as the original, but, with a few slight differences.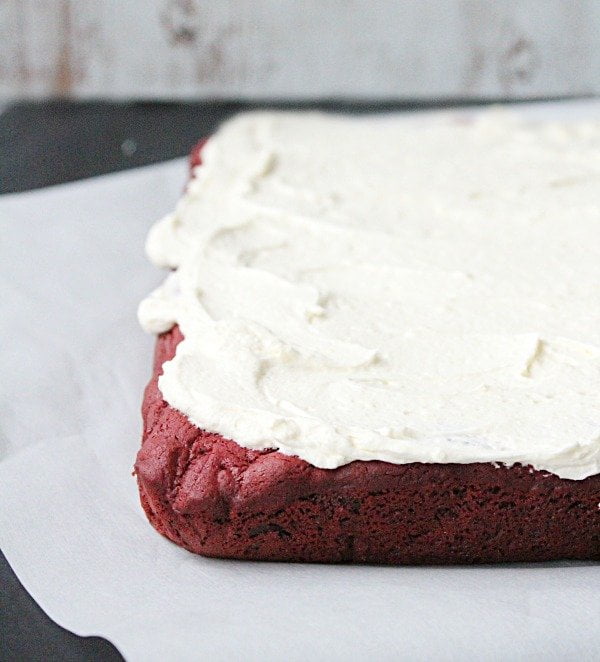 First, these are now for a larger pan. The original was for an 8 x 8 pan, these are for a 9 x 13. This worked out so much better.
The brownies were easier to handle and plus, you get more brownies. That's always better.
Then, we added a bit of chocolate pudding mix to them. It's adds a creamiest to them and gives them even more chocolate flavor.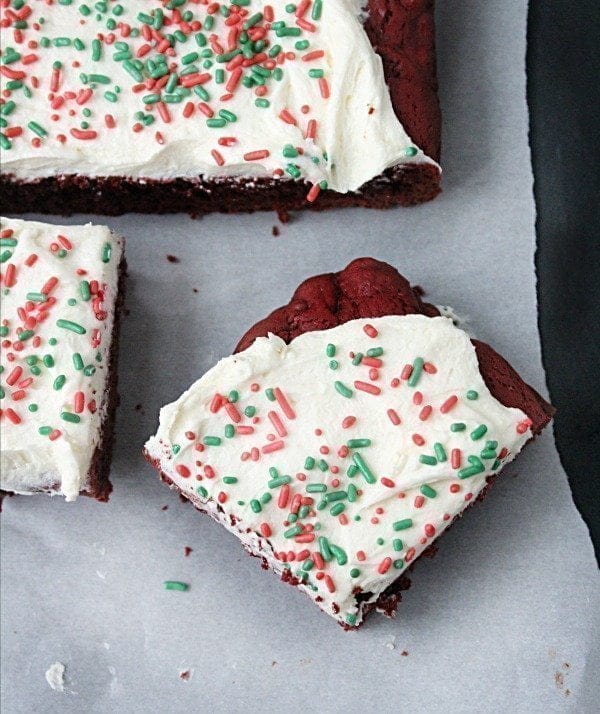 They are still loaded with chocolate chips and topped with the ever-so-fabulous white chocolate frosting. That is exactly the same.
These Red Velvet Brownies are great for the holiday season or just any ole' day you are craving brownies!
Give them a try and enjoy-