Layers of fresh blueberries, delicious red velvet cake and a fluffy cream cheese filling make up these simple, delicious parfaits.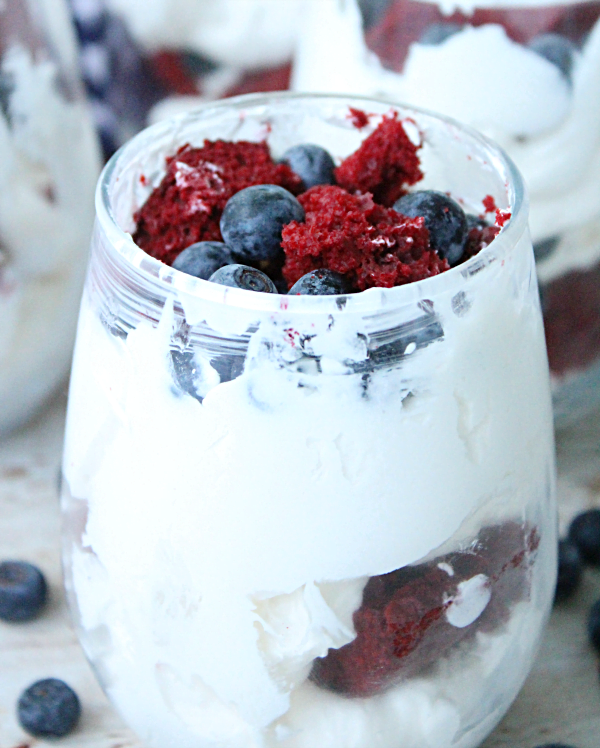 We have parfaits today! Yay!
I've never posted parfaits on the blog before. This is a first. Of course, pardon that they aren't so nicely and neatly filled. They do taste good, though, so, let's focus on that instead. 😉
These are filled with red velvet cake, blueberries and a creamy, fluffy, cream cheese filling and as mentioned, so gooood.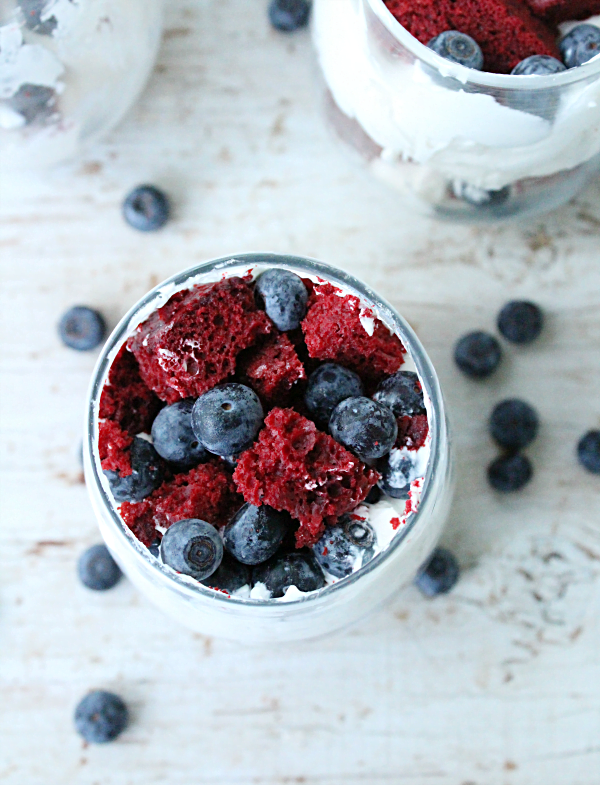 Just a few notes:
For the red velvet cake: it is simple cake mix and then, it is cut it up into bite size pieces. I baked a 9 x 13 pan, but, didn't use the entire cake. I'd say it was about more that 1/4 of the cake, but, less than 1/2. Honestly, I didn't measure it exactly, so, go with your personal preference on how much you want to use.
That goes for the serving glasses also. I was able to fill 4- 15 oz drinking glasses. Again, use whatever works best for you!
These Red Velvet Blueberry Parfaits are lots of fun and are a new family favorite here. No bake and the perfect addition to your summer dessert menu!