Hearty and cheesy! Serve this up for an easy weeknight dinner.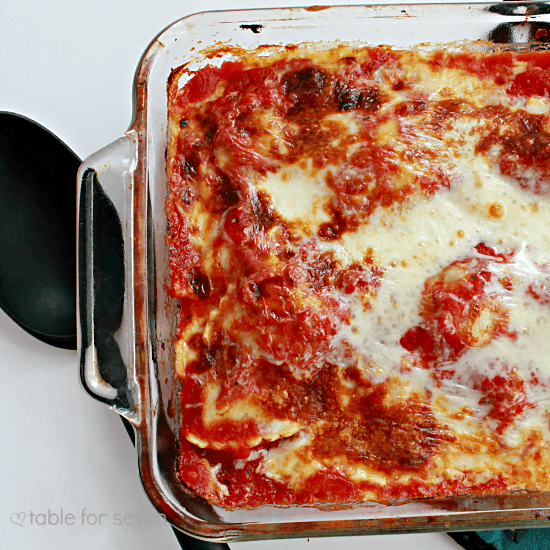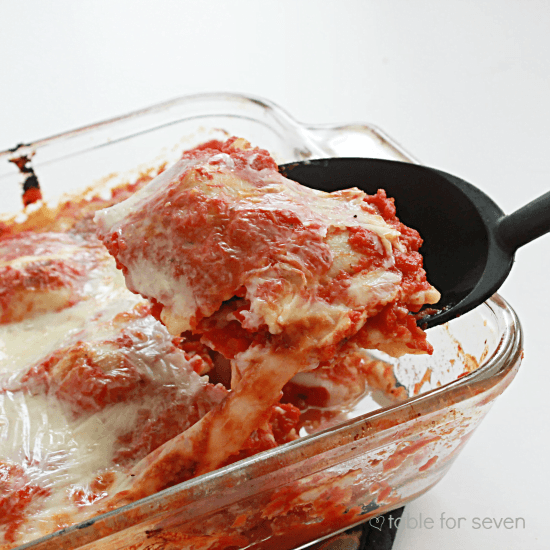 Ingredients Needed:
Frozen ravioli
Spaghetti sauce
Mozzarella cheese
Grated Parmesan cheese
Ravioli: Start with a 20 oz package of frozen ravioli. Any flavor will work. Just be sure it's the regular size ravioli, not the tiny. You can use the tiny ravioli, but, you will need a larger package to fill your dish.
Do I Have to Defrost the Ravioli?
Nope. You can use it frozen, right from the package.
Spaghetti Sauce: Want to make it homemade? It's easy!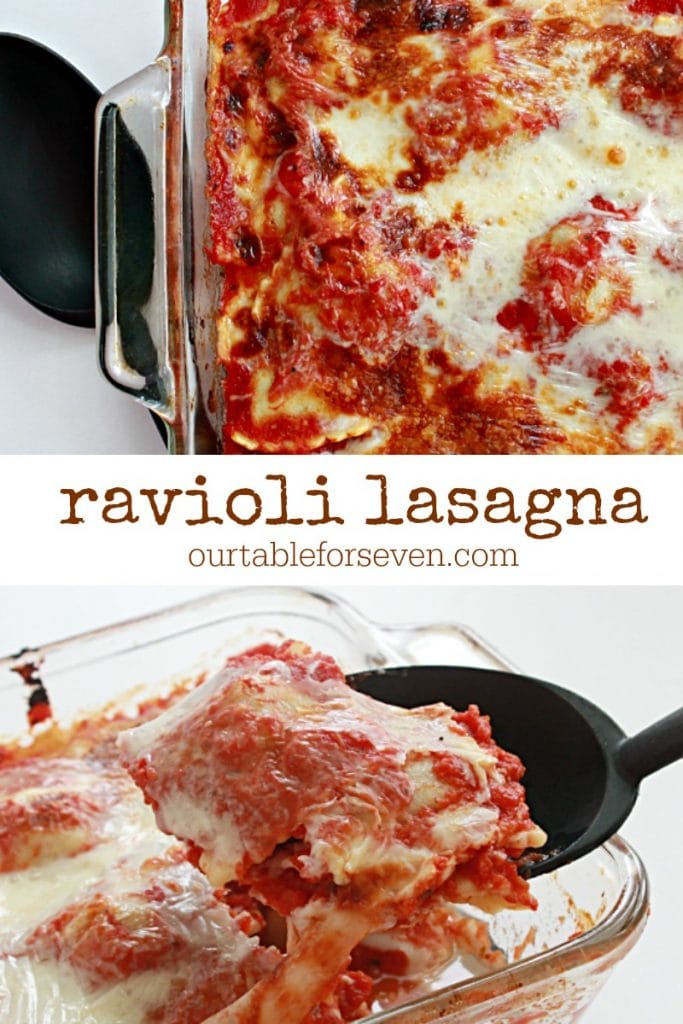 Recipe Notes:
I use an 8 x 8 baking dish for this. Be sure to spray it with non stick cooking spray first!
Your Layers: Sauce-Ravioli-Cheese. Then, repeat. Easy peasy.
Don't forget to cover the dish for the first 30 minutes of baking. Spraying the underside of the foil with non stick cooking spray will help in preventing the foil from sticking to the cheese.
Double this recipe and make two pans! Cover one well and freeze it for a later day. Then, bake as normal when needed.
Serve it With: