An easy raspberry cake that is so good. Dangerously good. Like, get out your stretchy pants kinda good. Don't miss it!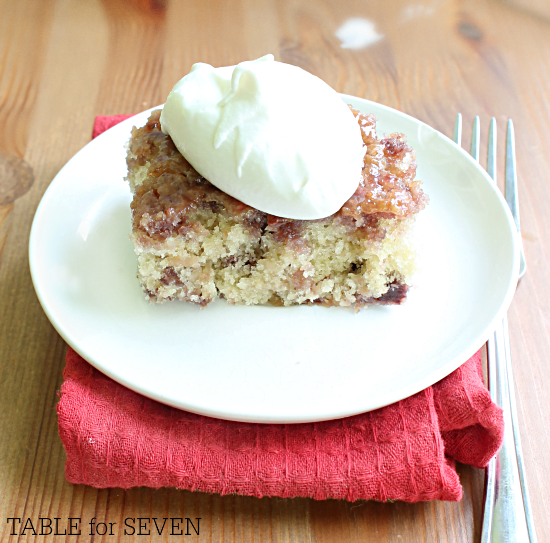 The Ingredients List:
Flour + Baking powder + Salt
Sugar
Egg
Butter
Milk
Raspberries in syrup
Vanilla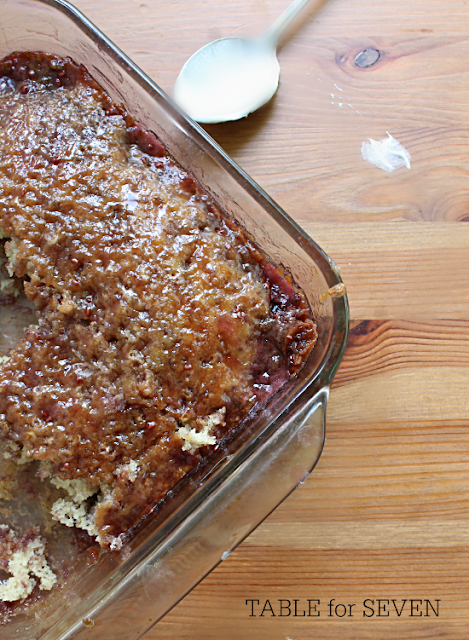 Raspberries in Syrup: NOT pie filling. I have normally found these in the baking section of my grocery store. If you can't find them, check out the recipe card for a link.
Can I use another flavor fruit? Yes. Just be sure it's not the pie filling 😉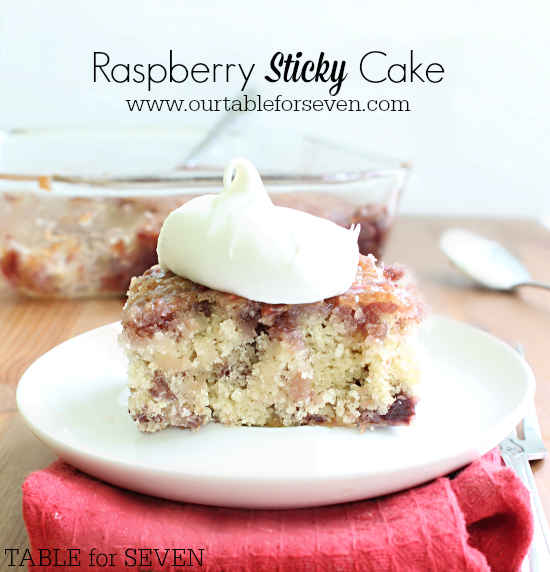 How to Make:
First, drain your raspberries. Don't discard the juice! Drain it into a bowl and set aside.
Make your batter and stir in the raspberries ( NOT the juice). Spread into the pan and bake.
While the cake is baking, make the syrup
In a saucepan mix reserved raspberry juice and flour. If you don't have enough juice to make a full cup, use water for the remaining amount. Bring it to a boil and let it boil until it's thicken. This should take about 8-10 minutes.
When your cake is done, let it cool for just 5-10 minutes. Then, pour the syrup on top and let it sink into the cake for 15-20 minutes.
Let it cool completely before serving. Goes perfect with a dollop of whipped cream!
A last note about the syrup: I didn't use all of the syrup for our cake. If you have any leftover, keep it in a covered container in the refrigerator for future use. It delicious on waffles 🙂