These amazing raspberry cake recipes are sure to have you falling in love at first bite. Raspberries are by far the most delicious. Any sweet dish benefits from their sour, fruity flavor that is subtly complemented by floral undertones.
Baking brings happiness to those who do it, so try your hand at one of these raspberry cake recipes.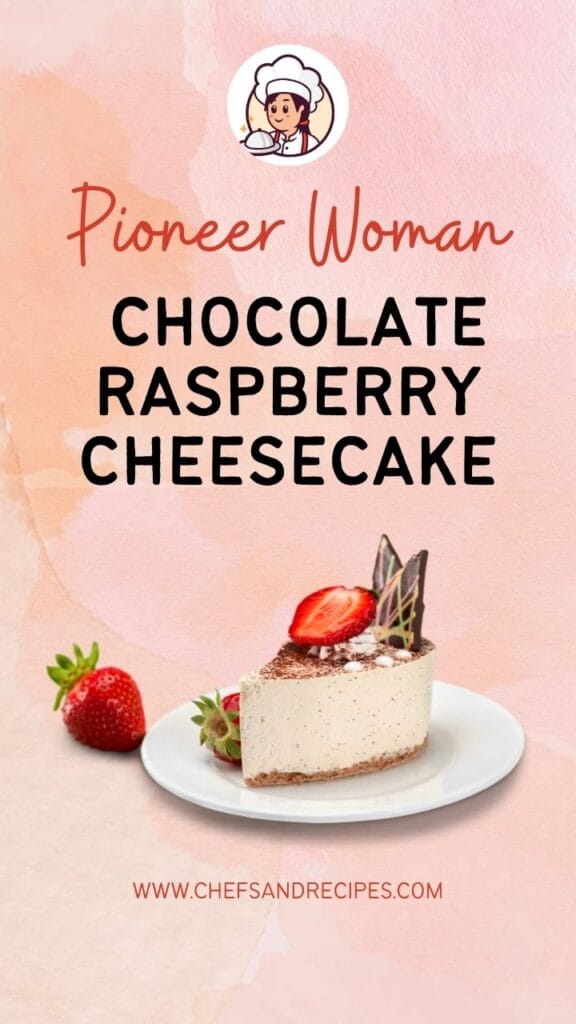 White Chocolate Raspberry Cheesecake Pioneer Woman is sweet and creamy, mixed with tart raspberry sauce, and baked on a crispy Oreo crust. It's also created without a water bath! It's a very sumptuous dessert that's perfect for entertaining (or eating all yourself).
I absolutely adore cooking using cake mixes since it makes the dishes so much simpler. This recipe for Raspberry Coffee Cake calls for a white cake mix and couldn't be simpler to put together.
This White Chocolate Raspberry Cake has layers of tender, light, buttery vanilla cake, layers of delectable raspberry filling, and a frosting made of white chocolate and cream cheese. The white cake made in the style of a bakery is the absolute BEST white cake that has ever been made, and the only recipe for white cake that you will ever need. When mixed with the filling, the cake becomes even more delicious (just when you didn't think it was possible).
A fluffy lemon cake with fresh raspberries and a fresh lemon cream cheese icing. The cake is light and airy. A deliciously tart and sweet lemon berry cake!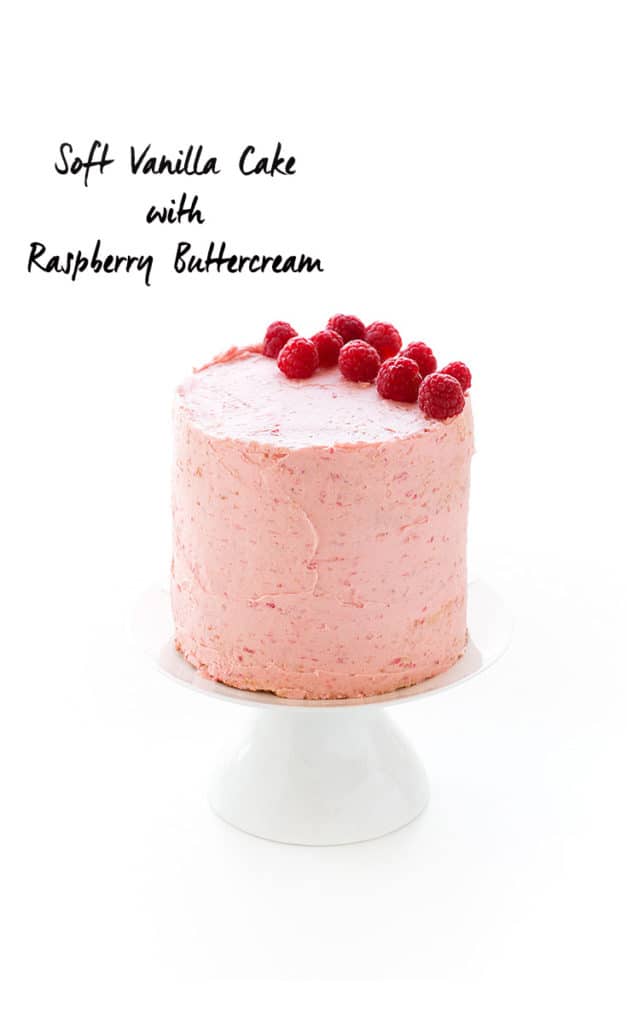 A delightful recipe for vanilla cake that is simple to create and results in a cake that is just the right amount of moist and soft. It is topped with raspberry buttercream. filled with a delectable and velvety raspberry buttercream, which also serves as the frosting for the top.
The Chocolate Raspberry Mousse Cake is a sophisticated and indulgent dessert that is brimming with the flavor of raspberry. Raspberries and chocolate have always been a fantastic combination, and this cake features both of those flavors in copious amounts.
If you are looking for a gluten-free cake that is not only simple to make but also tasty, you have to try this gluten-free pear and raspberry cake.
This recipe for Raspberry Almond Cake is not only simple to prepare but also quite attractive. It consists of light, fluffy, and moist white almond cake layers that are filled with a raspberry filling that is created from scratch. The cake is then frosted with Shortcut Swiss Meringue Buttercream.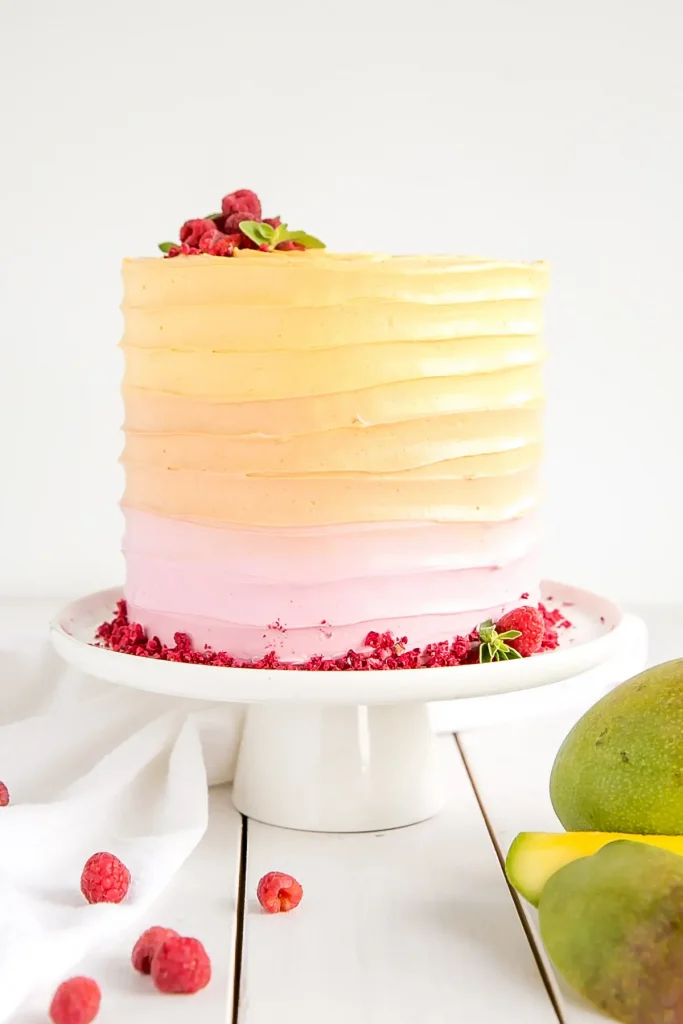 This Raspberry Mango Cake is the ideal dessert to enjoy during the warm summer months. Layers of raspberry cake topped with a Swiss meringue buttercream made with mango.
We are not undertaking a very extensive renovation; rather, we will be modernizing the main bathroom on the upper level and moving our washer and dryer from the kitchen to the basement.
The Raspberry Layer Cake you see before you is the kind of sweet treat that would be ideal for celebrations in the spring and summer. As a result of the incorporation of raspberry puree into the layer cake batter, this cake has a great raspberry flavor, and its texture is moist, soft, and light.
The words "fresh berries, vanilla cake, homemade lemonade, and cream" come to mind whenever I think about summer (coconut cream of course). I came up with the idea to make a raspberry and coconut loaf cake that was airy and light, and I topped it with coconut whip, fresh berries, and more coconut.
A jelly roll cake that is not overly heavy, is not overly sweet, and has a faint tang to it. One of us went out and bought a gorgeous jelly roll pan when we saw it on clearance many years ago. This is one stunning piece of cookware.
I don't think I've ever had raspberry and coconut in the same sweet before, but after trying this Coconut Raspberry Poke Cake, I can confidently say that this flavor combination is among my top 5 favorites! I hope you enjoy it as much as I do!
This Raspberry Chocolate Layer Cake is incredibly moist, and its layers are topped with smooth chocolate ganache and raspberry filling, and it is covered in a chocolate frosting that is dense and chocolaty. Heavenly, decadent, and packed to the brim with chocolate!
The recipe for the Pistachio Raspberry Cake. Pistachio cake with a lovely raspberry swiss meringue buttercream icing that is sandwiched between deliciously nutty pistachio cake layers.
The traditional French dessert is reimagined as a raspberry opera cake with a modern twist. This recipe for opera cake features layers of almond sponge, a filling made of jam and raspberry buttercream, and a rich chocolate ganache as the topping.
Because of this mouthwateringly sweet Raspberry Lemon Pound Cake, mornings have just been a little bit brighter. [Cake] This recipe calls for a buttery pound cake, fresh juicy raspberries, and tangy lemon zest. It would go perfectly with your morning cup of coffee. It really is the epitome of all that is wonderful about spring!
The fact that I am head over heels in love with these Momofuku cakes is not a well-kept secret. On my food blog, I have compiled quite a few of Christina Tosi's recipes, and I have enjoyed trying each and every one of them. However, I do believe that they have one drawback, and that is the fact that there is an excessive amount of sugar in them.
A breakfast cake with the flavor of almond-flavored raspberry, cooked in a springform pan with raspberries and yogurt; ideal for serving at a holiday brunch or on the weekend.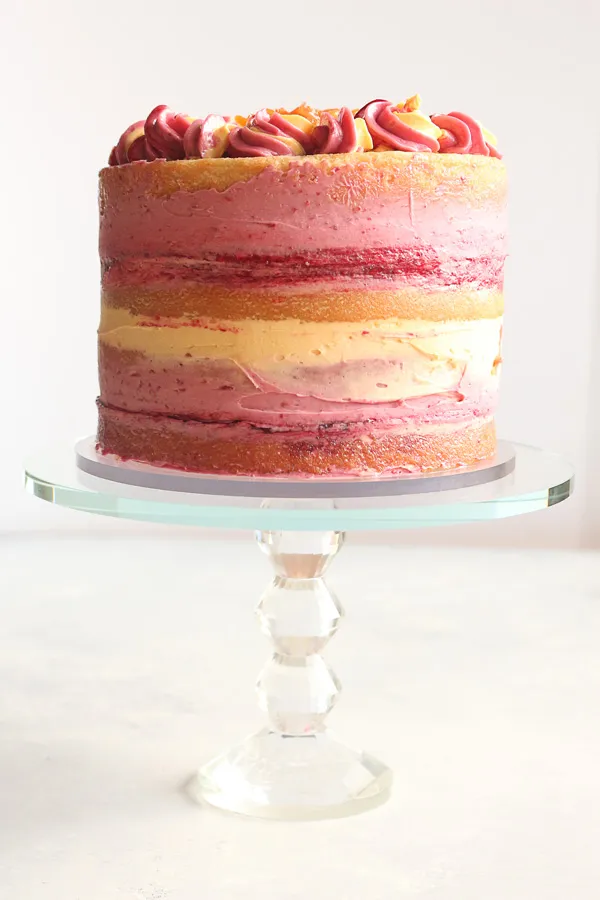 I have this nagging feeling that I've always been in love. I'm the kind of person that falls quickly, falls hard, and falls all at once. To the point that it's easy for me to forget that any and all other people even exist. Peach Melba, that timeless pairing of peaches and raspberries, continues to be one of my favorite things, despite the fact that the seasons may shift, fashions may fluctuate, and other things may make my mouth happy.