Creamy dip loaded with chicken, buffalo sauce and lots of cheese! Serve it with nacho chips or your favorite cold veggies. A total party dip!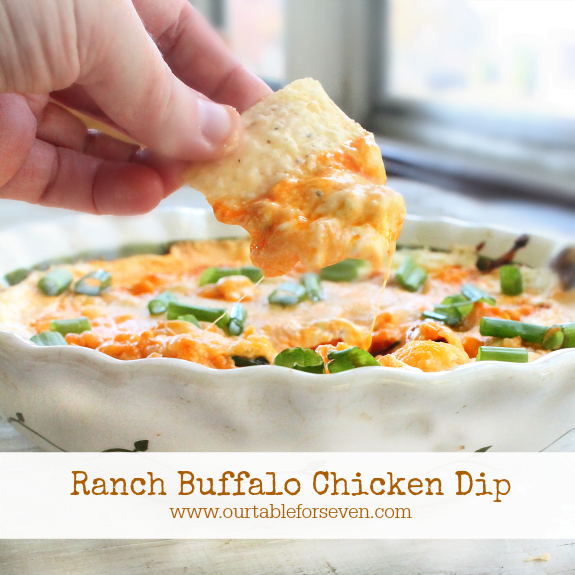 One of my favorite dishes to bring for a holiday is dip.Most dip recipes are pretty easy to toss together and easy to transport. We are always traveling for the holidays, so, transportable food is a must.
Another reason it's my favorite?
I love dip and could eat it nearly every day. OK, maybe not everyday, but, more than your average person should consume it. Holidays are the perfect time for me to indulge in my dip love.
This dip totally fits the bill as easy. You just need a few ingredients and it only takes 30 minutes in your oven. You get you creamy cheesy dip, plus, an added flavor kick with the buffalo sauce.
Ingredients Needed:
Cream cheese
Ranch dressing
Plain Greek yogurt or Sour Cream
Cooked chicken- chopped or shredded
Buffalo sauce
Cheddar cheese
Monterrey Jack cheese
How to Make Ranch Buffalo Chicken Dip:
In a bowl, mix together cream cheese, ranch dressing and yogurt until it's fully combined. Then, spread it into a 8-9 inch pie plate or baking dish. Either size will work. Just be sure it's oven safe.
Next, mix buffalo sauce and cooked chicken. Spread that on top of the cream cheese mixture.
Top it all off with the shredded cheese, then, bake.
Let it sit for about 10 minutes before serving..it's hot!
A total winner for any party. Goes great with nacho chips or cold veggies!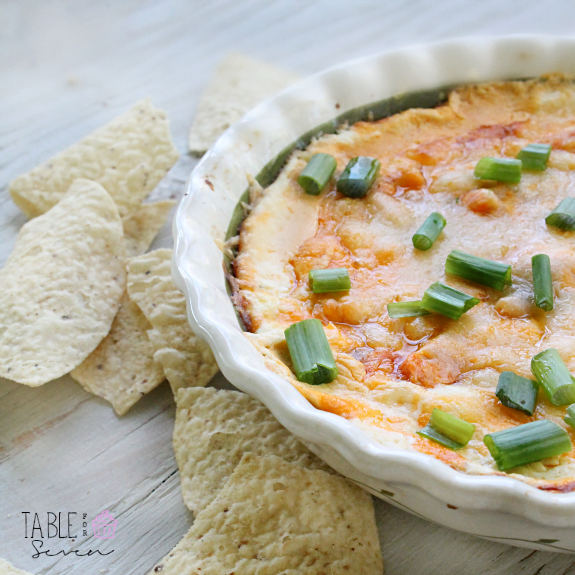 For Ranch Lovers: