Easy to prepare, low in fat, low in calories, budget friendly, cooks quick and tastes delicious! The perfect weeknight soup.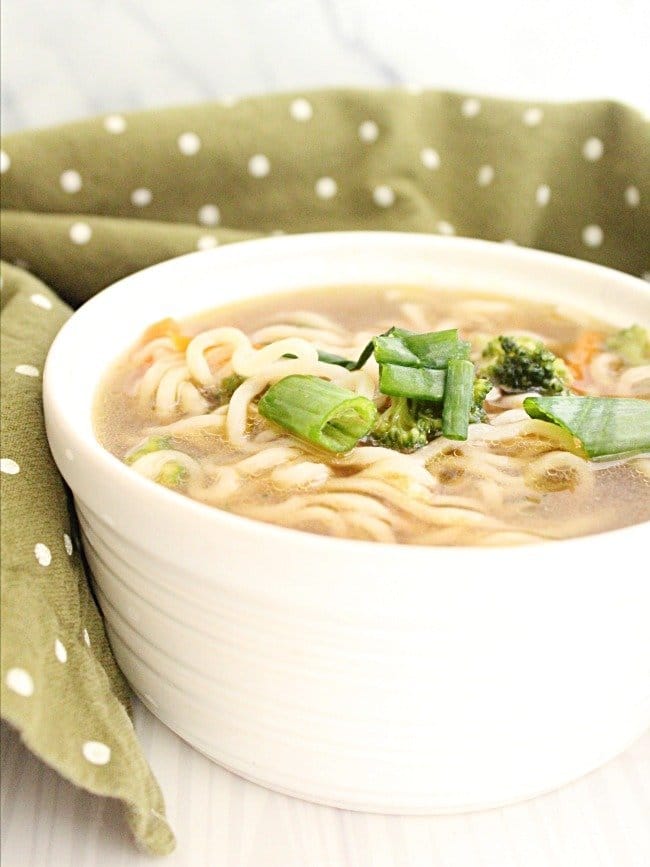 I really debated about sharing this recipe. Because, well, the pictures are pretty darn not that good. Honestly, I'm struggling with my photography since our move. Gone is my big and bright three season porch of the past ( 😢) Now, I am trying to figure out lighting in my dining room with just one window. It's a large window, but, it hasn't been easy.
I'm going to keep trying and actually bought something that I've never needed to use…artificial lights. Hopefully, they will be a good addition to my little home based business. 🤞
Anyway, despite the lackluster lighting in these pics, the soup is really quite tasty. Plus, it's like the easiest soup to make ever.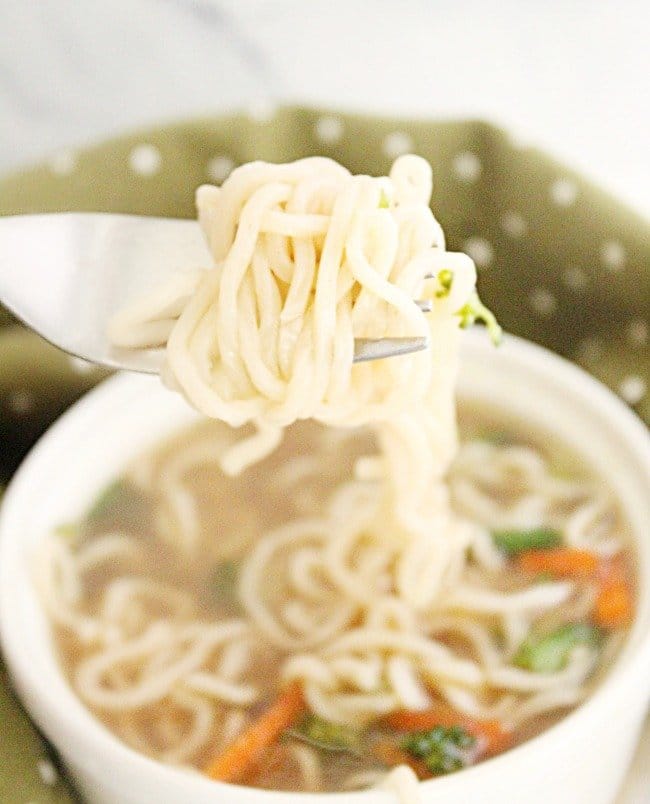 What Ingredients are Needed?
Ramen noodles
Chicken broth
Soy sauce
Sesame oil
Ginger
Frozen veggies
What flavor ramen noodles are used? I used the chicken flavored, but, didn't even use the dried seasoning…just the dry noodles. See the recipe card for the brand I used.
Can Beef or Vegetable Broth be used instead? Yep.
What kind of vegetables are used? Ours was chopped broccoli with carrot matchsticks. With the soy sauce/ginger flavors, it definitely has an Asian flair to it. So, stick with your favorite veggies that will go well with it, for example, a stir fry blend.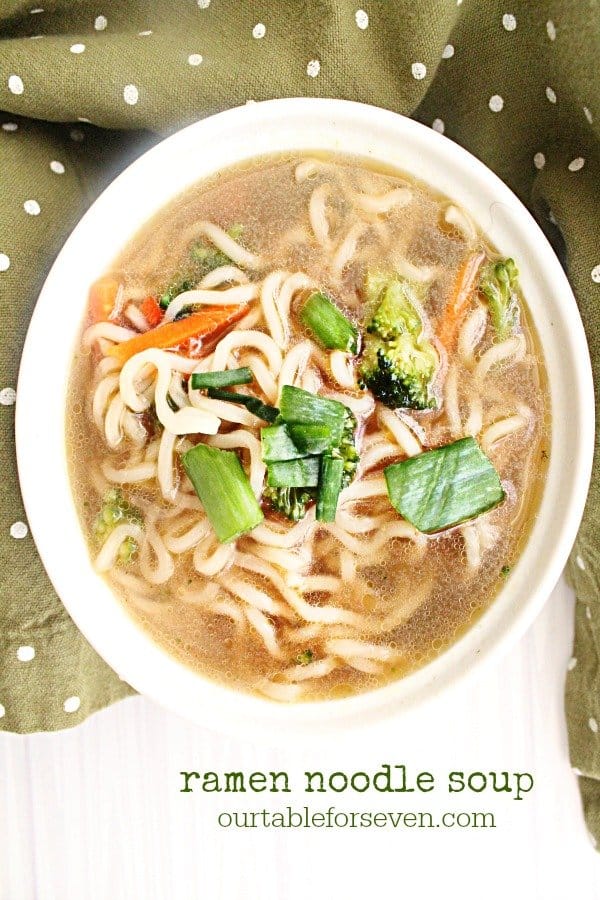 More Soup to Enjoy: