Rainbow Cupcakes are simple and so much fun! Turn an ordinary cake mix into multi-colored cupcakes!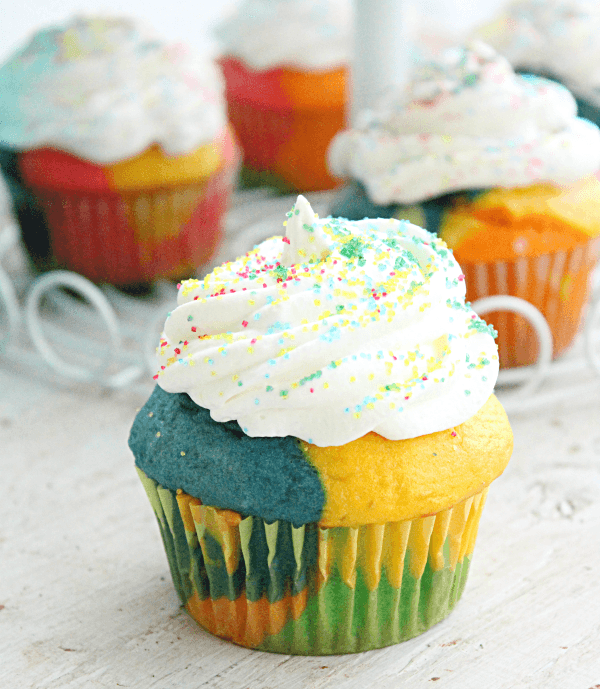 Being that my kids are homeschooled, they are of course, home.
With me. All day. What am I? Crazy?!
Oh, I'm just kidding. I enjoy having them home. Except when they fight over annoying things, like, where to sit in the car, every time we leave the house. Every time, guys!
Every.Stinking.Time.
Of course, they did this when they were still in public school too. So, I suppose until they all start driving, it's just how the cookie crumbles around here. 😏
While the car seating placement argument isn't too fun, spending time in the kitchen with them is. Especially, my youngest son.
He is just 7 years old and is a serious baked good lover. We are always trying to find something fun and new to bake up together.
We came across this cupcake recipe quite a while ago and it is, by far, his favorite thing for us to bake together. They are so much fun to make and are really yummy!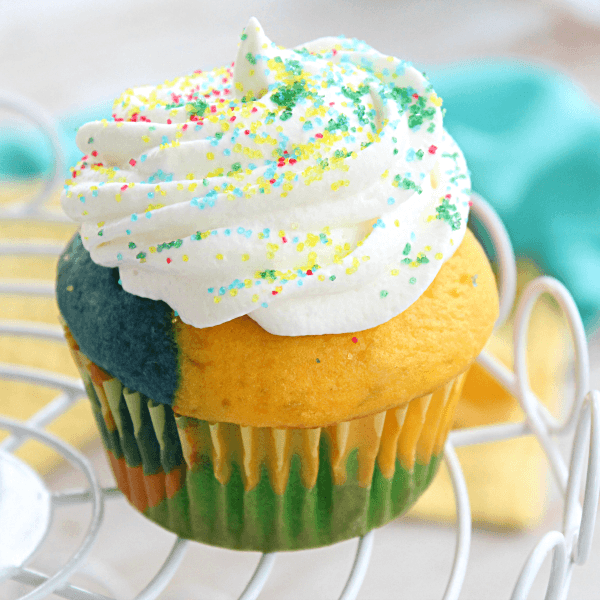 Here is a breakdown:
You start out with a basic white cake mix and make it according to the box directions.
Then, you divide your batter evenly into six separate bowls.
Take your six different food colors and tint each bowl of batter a different color.
Next, take about a tablespoon of each color and spoon it into your cupcake pan cups until the batter is all gone. 1 tablespoon of red in a cup, then, yellow, then, green, etc.
So easy and, as mentioned numerous times in the post, really fun! Top them with some whipped topping and sprinkles to finish these Rainbow Cupcakes off.
Enjoy!