Creamy hot chocolate with the great taste of pumpkin pie!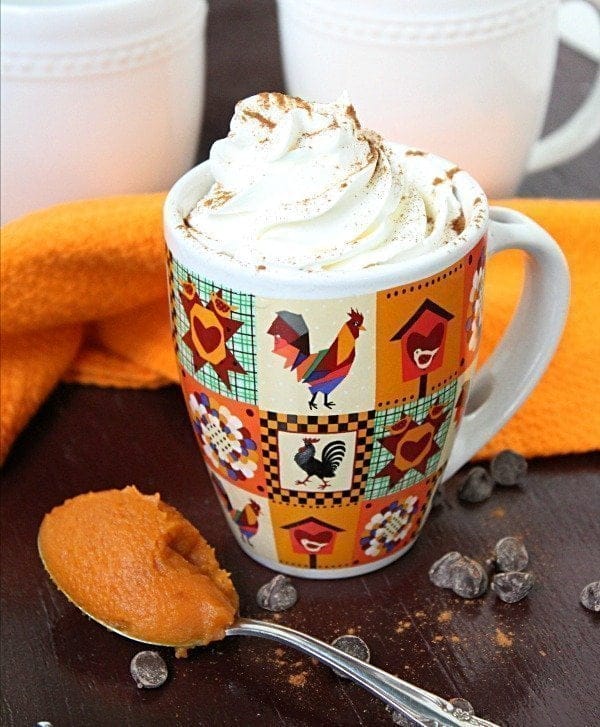 It's been cold, windy and rainy the last few days, but, the temperature has been around 50 degrees. Pretty standard for a Midwestern fall season.
But,yesterday afternoon that all change. The wind really picked up and it is now about 32 degrees outside. I dug out every one's winter coats and I am praying that is doesn't snow!<
However, it is perfect time for a nice cup of hot chocolate!
A little cocoa with a great pumpkin taste, a warm blanket, a good movie. I am set. 👍
Grab a mug and stay warm.