An easy dessert that will make a statement will your family and friends. These little cups are a perfect addition to your holiday table or fall dessert menu and take nearly no time at all to whip them up. The pumpkin mousse is creamy, delicious and doesn't even have to be used with these pastry cups. Just simply spoon a bit into a fancy (or not fancy) dish and dessert is done. Although, the pastry cups are a tasty addition. 😉 Dig into these Pumpkin Mousse Pastry Cups and celebrate the #PumpkinSeason!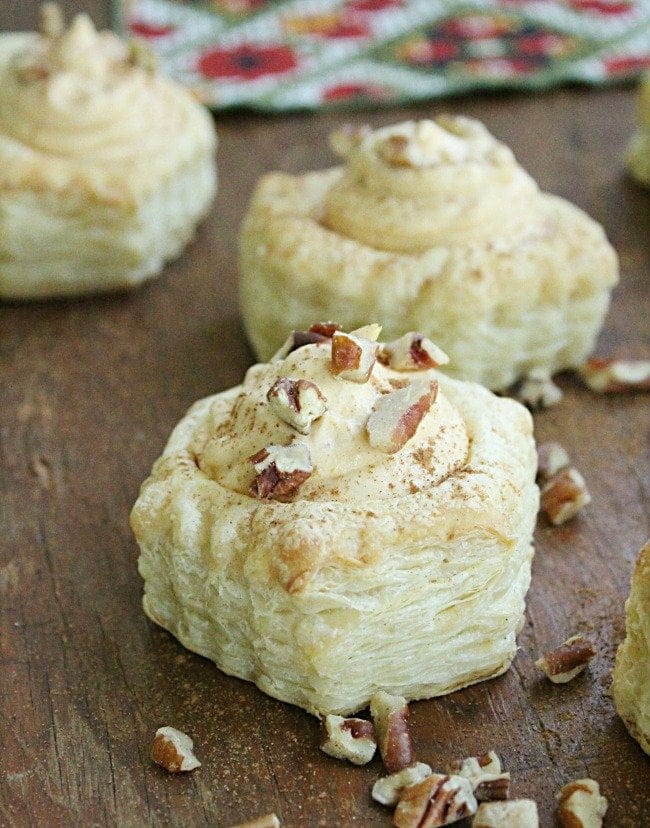 It's officially fall and of course, that means: Pumpkin Food 🎃 🎃 🎃
You guys know that I don't go overboard with the pumpkin recipes, but, do like to share a couple between now and Thanksgiving. I'm doing things a little differently this year and sharing a recipe from a few years ago.
The cups are really delicious (and easy!) and didn't get much love the first time around, so, I updated the pictures. If you didn't catch these the first time around, today is your lucky day. 🙂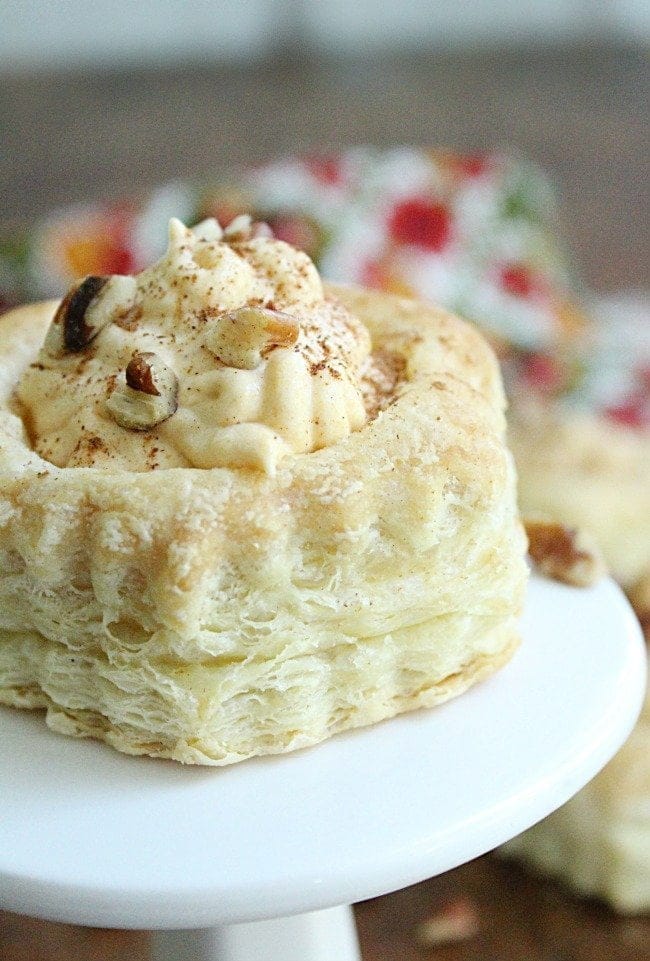 Supplies + Ingredients You Will Need:
A flat rimmed baking sheet + parchment paper or slip mats
A mixing bowl.
An electric mixer.
A rubber spatula.
Pure pumpkin puree
Ground cinnamon + ground nutmeg
Powdered sugar
Whipped topping (ex: Cool Whip)
Puffed pastry shells.
Chopped pecans.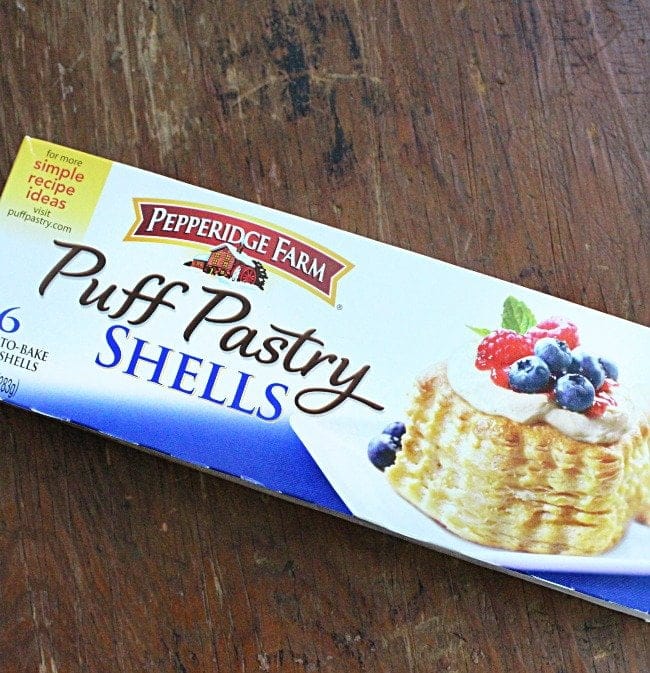 A few recipe notes:
Be sure to use pure pumpkin, NOT pumpkin pie mix.
Any brand of whipped topping (ex: Cool Whip/TruWhip) can be used, however, do not use real whipped cream, it may change the consistency of the mousse. You can also use regular, low fat or fat free whipped topping, they all will work with the recipe.
If you don't wish to use the pastry cups, you can simply spoon the mousse into regular bowls or cups for serving.
Don't forget to refrigerate the mousse for at least 30 minutes before serving. This will help the flavors combine a bit and helps it set.
I opted to pip the mousse into our cups using the bags/tips. But, this is totally optional and if desired, you can simply spoon the mousse into the cups.