A moist pumpkin cake with a crunchy top. Don't forget to add a dollop of whipped cream for the finishing touch…it's a must!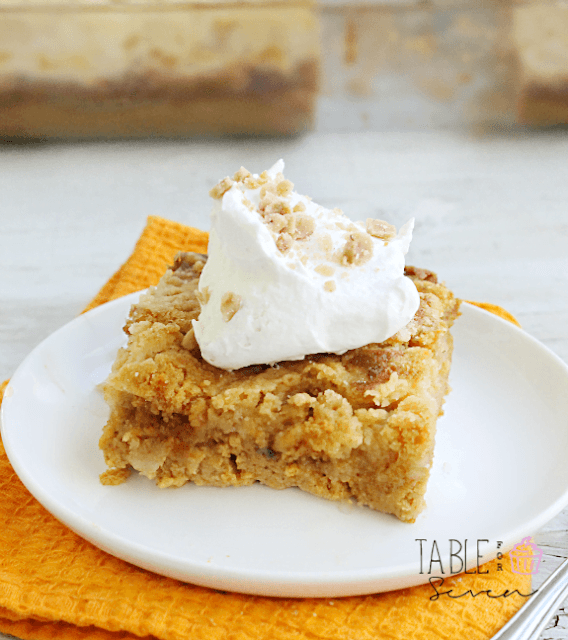 This cake is probably the quickest and easiest pumpkin cake you will make for the entire fall season.
Dump Cake? Yes, because, we are "dumping" many of the ingredients in the pan. No mixing needed.
Ingredients Needed:
Vanilla cake mix
Evaporated milk
Eggs
Brown sugar
Ground cinnamon
Pumpkin puree
Butter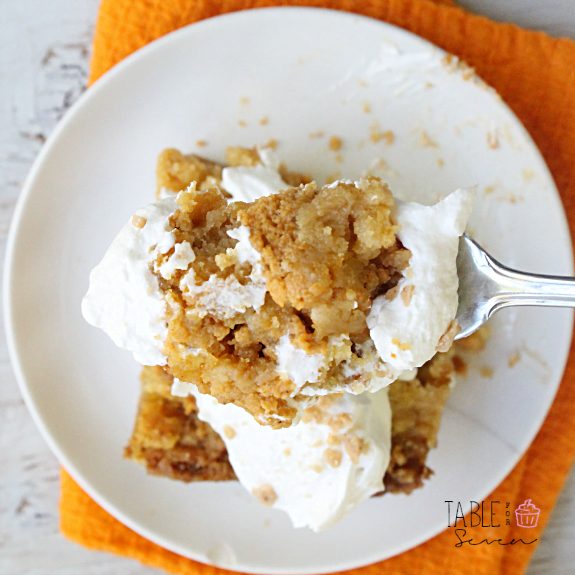 Pumpkin Puree: Make sure it's not pumpkin pie filling
Vanilla Cake Mix: Any variety of white/yellow/spice/butter dry cake mix will work for this cake. Just be sure to stick with a standard size package ( 15-18 oz)
Evaporated Milk: NOT sweetened condensed milk
Brown Sugar: None on hand? You can use coconut palm sugar as a substitute or make it homemade.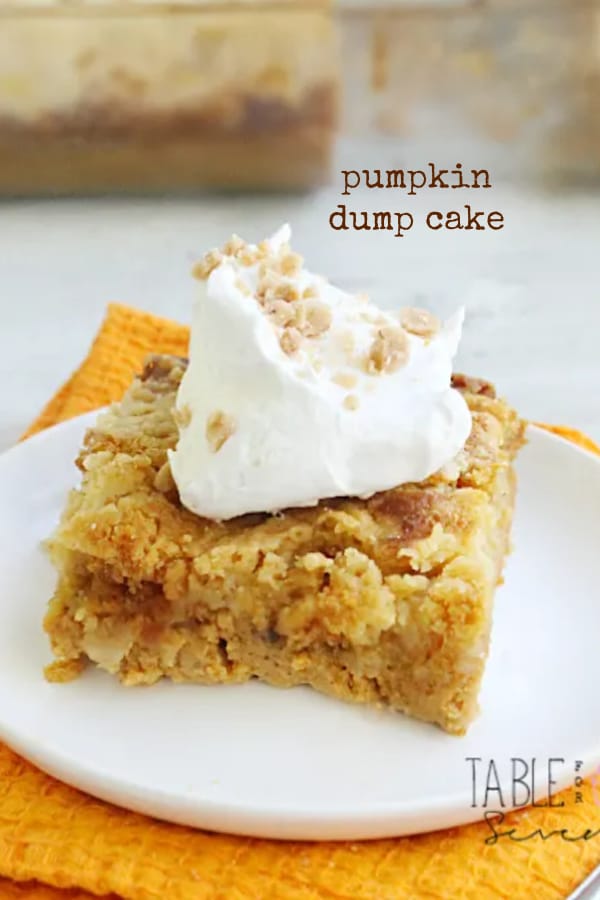 How to Make:
First, whisk together evaporated milk, pumpkin puree, eggs, ground cinnamon and sugar. Spread it into the bottom of a greased 9 x 13 baking pan.
Then, sprinkle the dry cake mix on top of the mixture.
Melt butter and drizzle that on top of the dry cake mix.
Bake.
Once it's done, let it sit for about 30 minutes before serving.
When ready, serve it with a dollop of whipped cream or vanilla ice cream.
More Pumpkin to Try: