Soft as a pillow pumpkin cookies with a creamy browned butter frosting!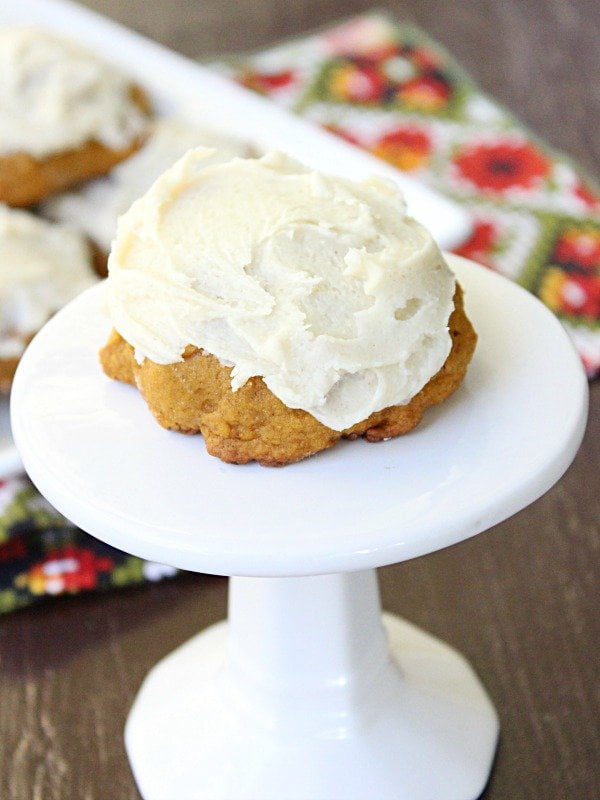 Ingredients List:
Flour + Baking soda + Ground cinnamon
White sugar
Brown sugar
Butter
Vanilla
Eggs
Pumpkin puree
Powdered sugar
Butter
Milk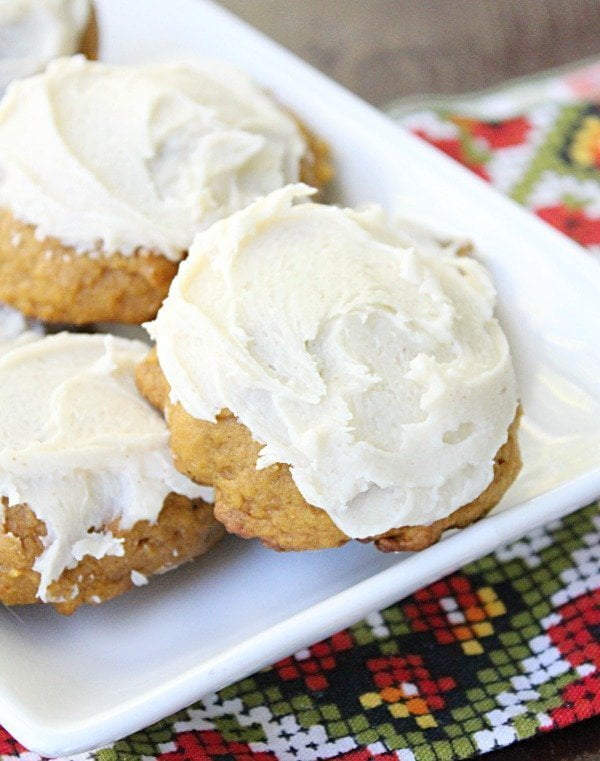 How to Brown Butter:
First, use real butter, not margarine. Margarine will burn! Melt the butter in a saucepan over medium high heat. Once it comes to a boil, reduce the heat and simmer. Your butter should get foamy. Continue cooking the butter until it turns brown and has a light nutty flavor. This should take about 5-7 minutes. Keep a close eye on it- – it can burn quickly! When it turns a light brown color, it's done.
Remove from heat and let it cool for approx 10 minutes before adding to the mix.
A few recipe notes:
Use real pumpkin puree , not pumpkin pie filling.
Don't forget to softened your butter before. Cold butter will not give your cookies the fluffy-pillow texture.
Storage: Keep any leftover cookies in a covered container. Refrigerating them is not necessary. These cookies are OK to freeze. Freeze them in a covered container/freezer safe storage bag and they will be good for approx 2-3 months.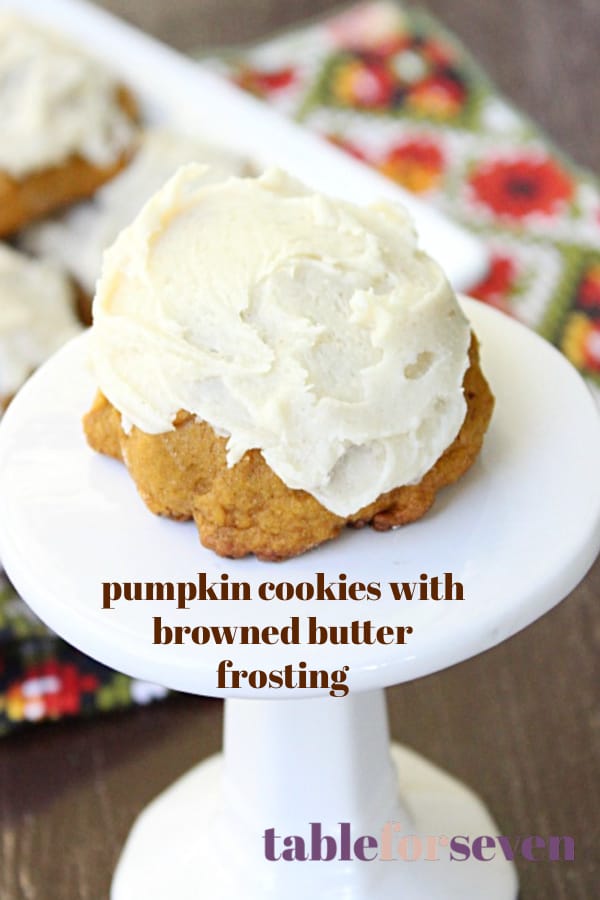 More You Should Try: