Pumpkin Chocolate Chip Cookies are little pillows of pumpkin heaven! Chocolate chip cookies filled with the great taste of pumpkin.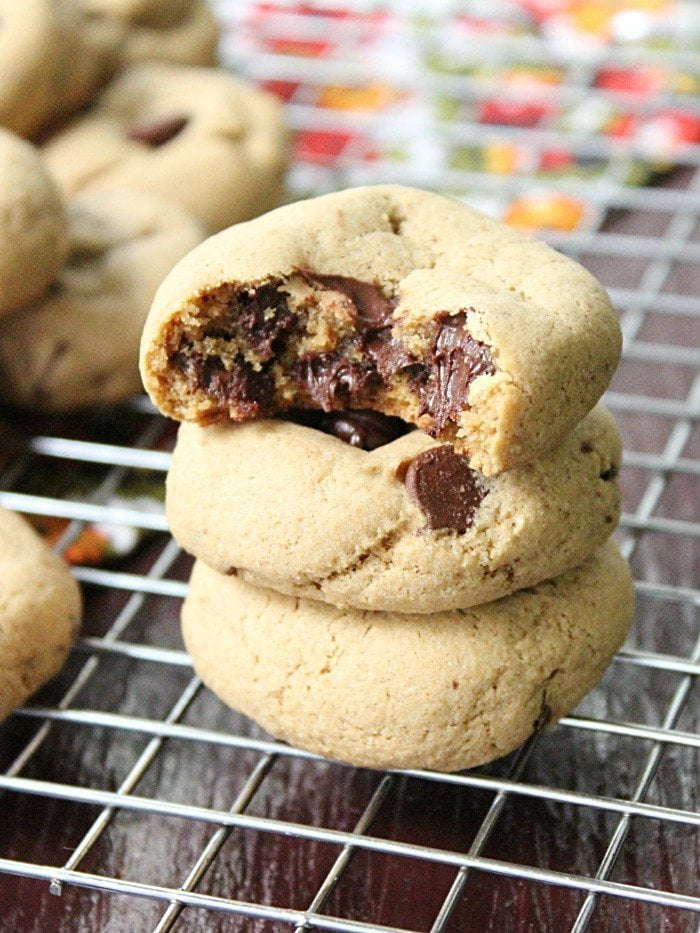 These chocolate chip cookies are a fall favorite at my house. As soon as pumpkin hits the shelf at the grocery store, my kids start asking for these.
Soft,chocolaty and the great flavor of pumpkin through and through. They are really delicious.
Eating just one of them is next to impossible. No lie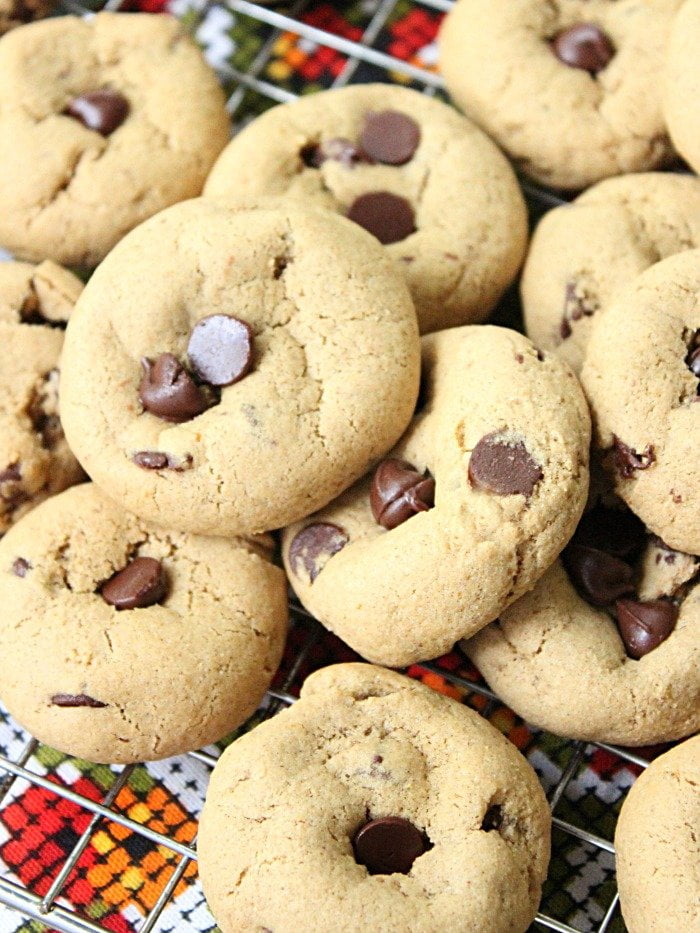 Ingredients Needed:
Flour + Baking soda
Ground cinnamon
Brown sugar
Butter
Egg
Pumpkin puree
Vanilla
Chocolate Chips
A few notes:
You only need a small amount of pumpkin puree for these, so, use the remainder of it the plethora of other pumpkin recipes out there. If you need a few ideas, just check out the pumpkin section here on the blog 😉
Make sure you use pumpkin puree, not pumpkin pie filling!
This recipe uses regular white flour. But, using wheat for all of it or using half white/half wheat is also an option.
Be sure your butter is softened before using..it's helps give the cookies a softer texture.
Storage: You don't need to refrigerate these cookies. However, keep them in a covered container. They will stay good for 2-4 days.
Freezing: Yes, you can freeze these cookies. Store them in a freezer safe covered container/storage bag. They will stay good for 2-3 months.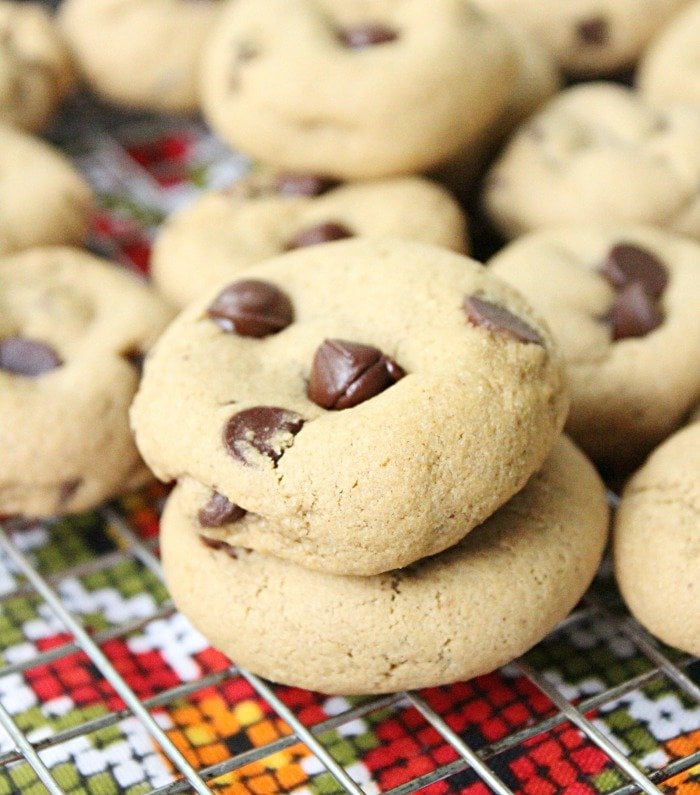 More Chocolate Chip Cookies to Try: