Soft, pumpkin bars loaded with chocolate chips!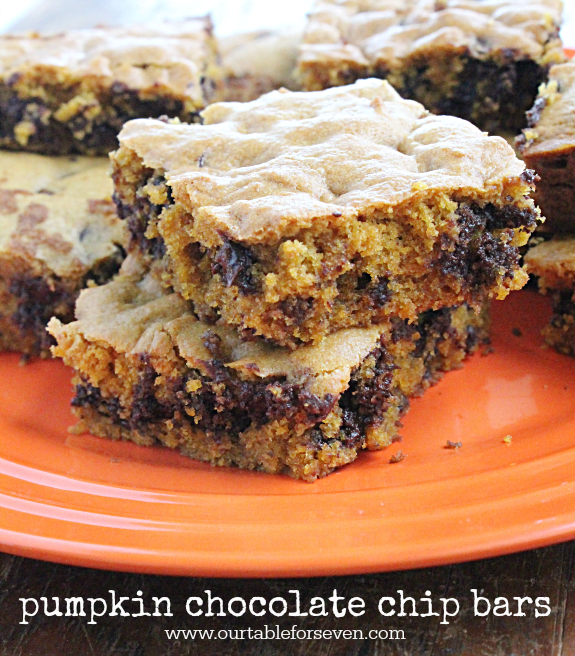 Before I was a food blogger, pumpkin wasn't something we ate much of. Sure, we had pumpkin pie at Thanksgiving, but, that was about it.
Now?
Every fall, my 9 year old bombards me with questions..where is the pumpkin desserts? The kid is totally hooked on it! Asking for pumpkin everything.
However, I confess. I'm kinda hooked on it too. Especially anything with pumpkin and chocolate. What a wonderful combination.
These bars are just that wonderful combination..pumpkin and chocolate!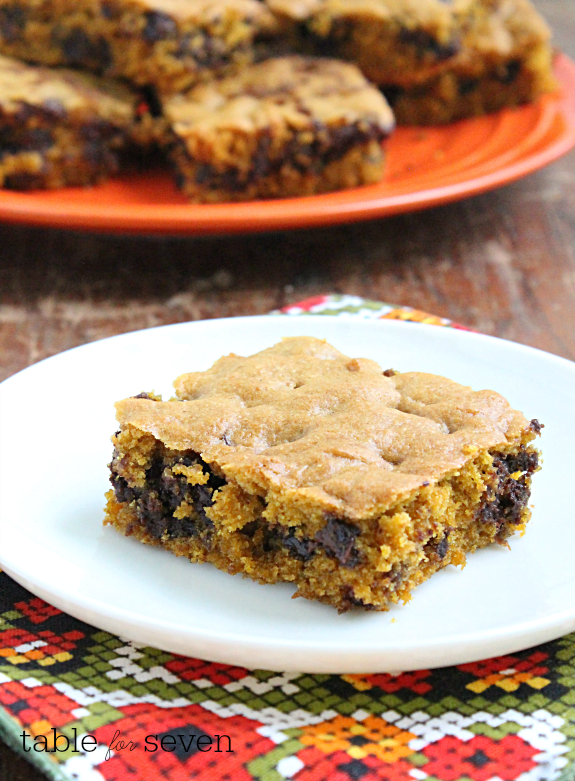 Just a few notes:
Be sure to use pumpkin puree..not pumpkin pie filling.
Your butter should be soft before using! If it's not, your bars may not have the same soft texture.
They are a soft, cake-like bars with a great pumpkin flavor and they packed with chocolate chips. Even if you are not a pumpkin-person, you will love these.
Trust me.
If you are looking for a great,easy, go-to-pumpkin dessert for the fall and holiday season, you have found it here. Classic chocolate chips with just the right amount of pumpkin flavor.
Get a cold glass of milk and dig in-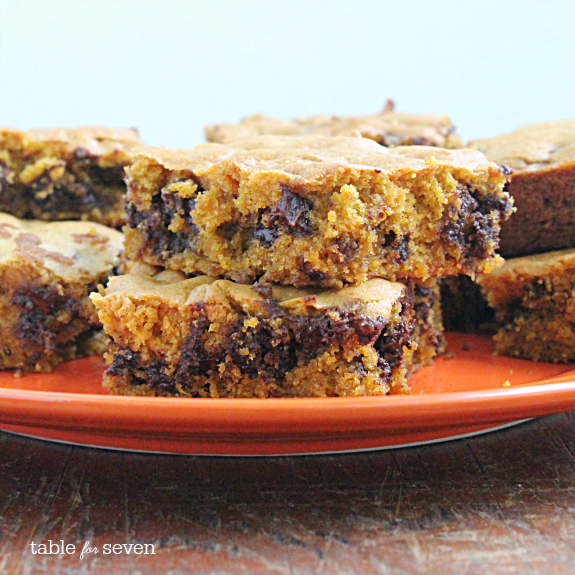 More Pumpkin to Enjoy: