Soft pumpkin cupcakes topped with a smooth caramel topping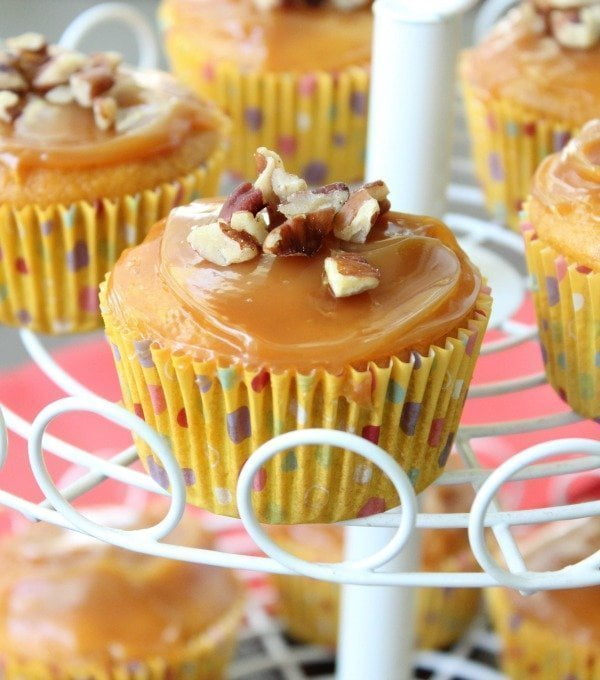 Ingredients Needed:
Yellow cake mix
Pumpkin puree
Water
Maple syrup
Eggs
Brown sugar
Ground cinnamon
Caramel apple dip
Chopped pecans, optional
Cake Mix: Vanilla, yellow, white or any similar variety will work for these. Stick with a standard size box ( 15-18 oz) and you will be good to go.
Pumpkin Puree: Be sure it's pure pumpkin, not pumpkin pie filling.
Maple Syrup: While I do recommend using pure maple syrup for this, I know it can be costly. Feel free to replace with imitation maple syrup or make your own.
Caramel Apple Dip: Look for this in the produce section of your grocery store. Right near the apples 😉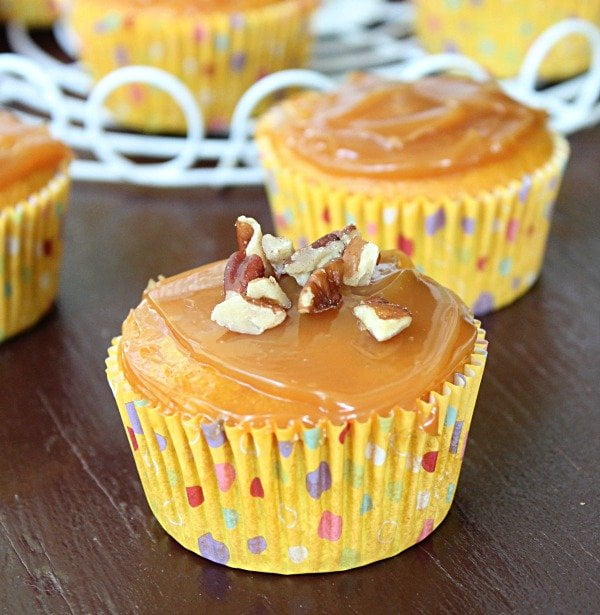 More Easy Cupcakes to Try: