For Instant Pot and Crock Pot- Pork so tender it falls apart! Serve it on buns with cole slaw and your favorite BBQ sauce.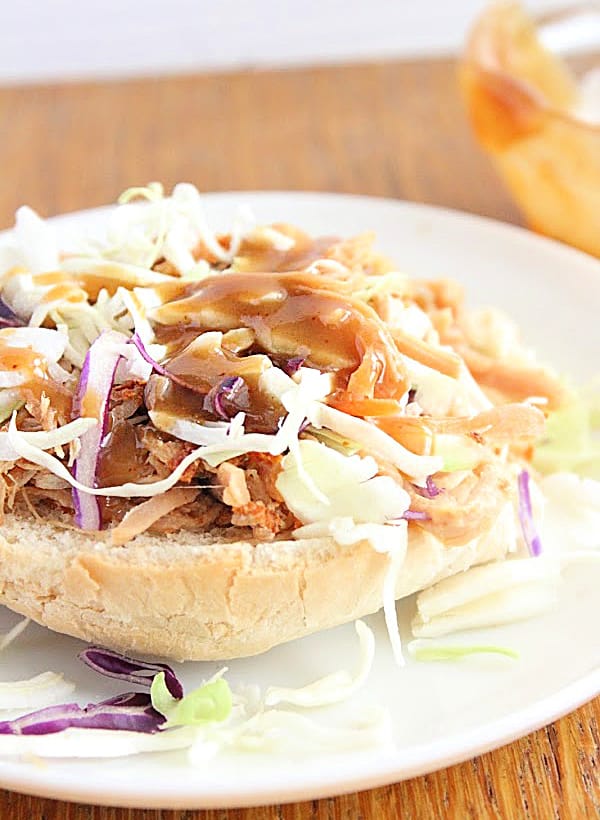 Many moons ago, we used to live near this amazing BBQ restaurant. It was a favorite of mine and my oldest daughter. Out of our whole family, we are the only two that eat BBQ sauce.
This is also the place where we fell in love with Carolina BBQ Sauce. Carolina BBQ sauce is a mustard/vinegar based sauce. As opposed to a ketchup based sauce, like your average sauce.
Carolina sauce goes perfectly with pulled pork. So, instead of missing our old restaurant, I make it at home. It still just as yummy!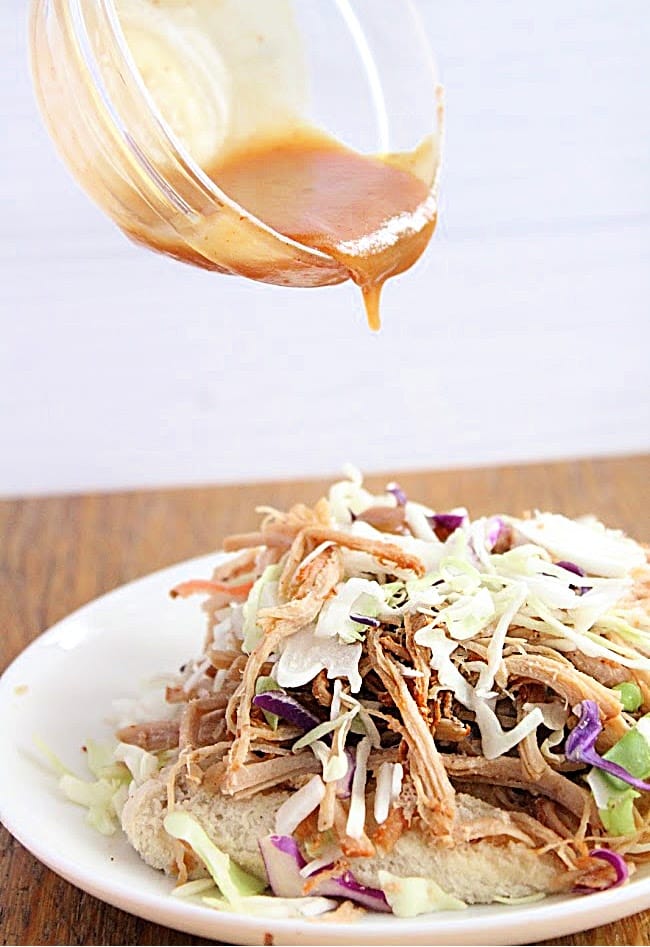 Ingredients Needed:
Boneless pork tenderloin
Chicken broth
Garlic powder
Salt/Pepper
Liquid smoke
Pork: I like to use a tenderloin for pulled pork. However, you can use other boneless cuts, if desired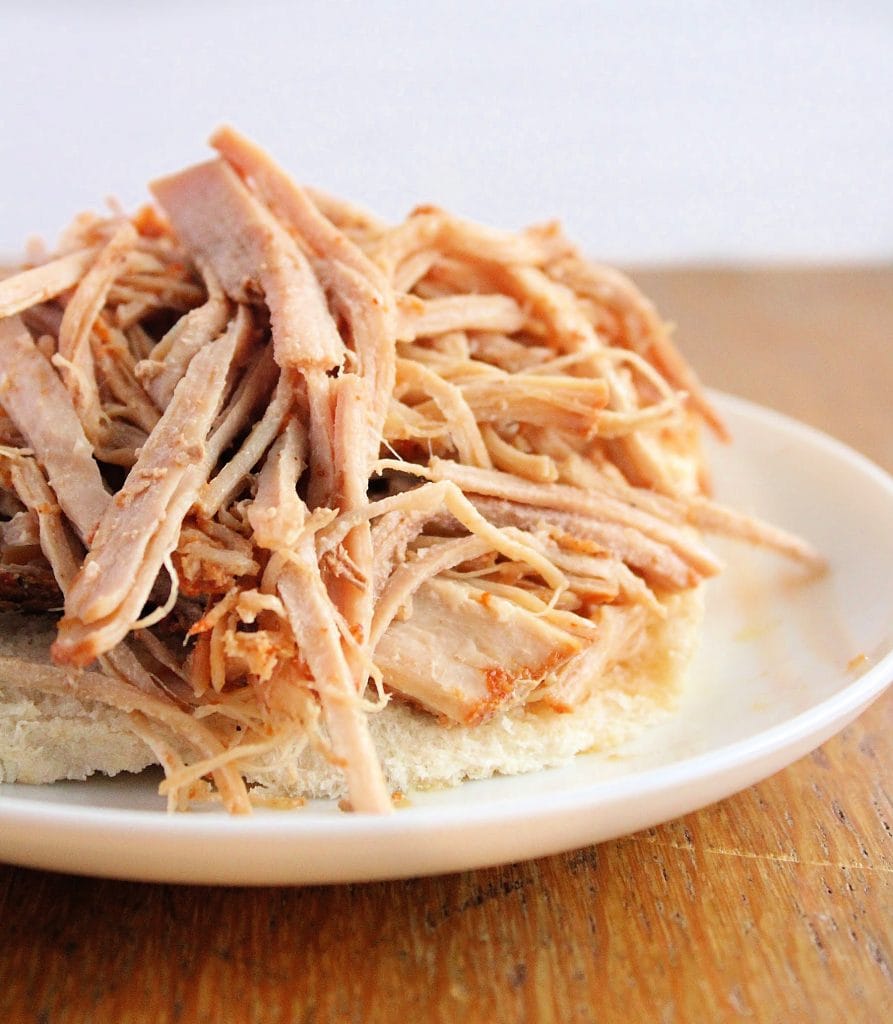 Liquid Smoke: You can find this is the same section as the bottled BBQ sauce in your grocery store.
BBQ Sauce: As previously mentioned, Carolina BBQ Sauce goes really well with pork. But, you can serve this with your favorite homemade or bottled sauce.
Cooking Time: As always, depending on your crock pot or instant pot, cooking time could vary. This is also dependent on the size and cut of your pork. To be sure your pork is fully cook, the internal temperature should be at least 145 degrees.
More Pork in Your Crock Pot: