Simple and delicious! Make homemade doughnuts the easy way with puffed pastry.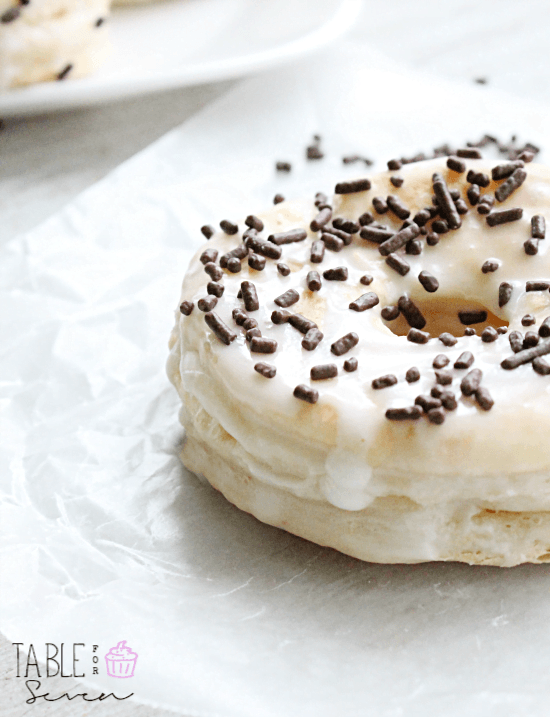 I have such a weakness for doughnuts.
Well, doesn't everybody? I would like to think so. It would make me feel less like a total doughnut-chow-hound.
My kids do too. Every Friday is my weekly shopping day and my youngest always goes with me. Every week, he asks for a doughnut in the bakery section. I always get him one.
It's just one, right? He's a good kid.
Of course, I would like to think he goes shopping with me for my sparkling company, however, I'm pretty sure it's for the doughnut. 😉
Today's doughnuts are so scrumptious and so simple. All you need is some puffed pastry dough. Those nice, neatly package sheets in your freezer section.
You simply…
✔️ roll out the dough
✔️ cut some holes
✔️ bake!
Could it get any simpler?!
Then, we glazed them up..Twice. Oh, so good.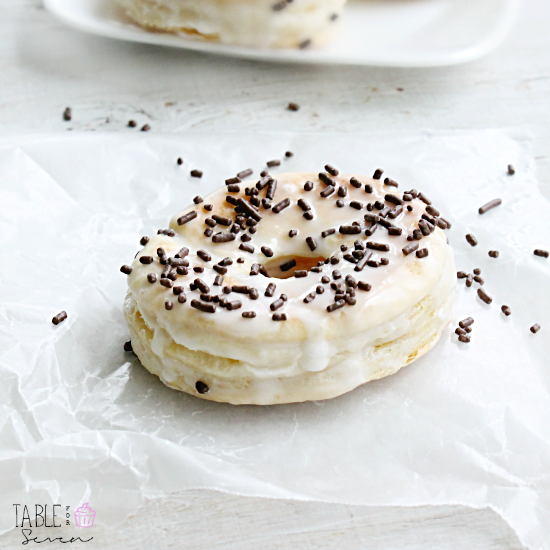 The number of doughnuts you get from this will depend on the size of your dough cutter. Which, can be a biscuit cutter, a glass from your cabinet or the lid from a mason jars works great too.
My cutter was about 3 inches, so, my dough made about 9 round doughnuts and the holes. I did have a few more, but, they weren't "perfect", because, they were from leftover dough scraps.
Happy Friday and Enjoy!