Pot Roast! The classic dish that can be made in your instant pot (pressure cooker) or crock pot (slow cooker). Serve with a side of potatoes and carrots for a hearty family meal.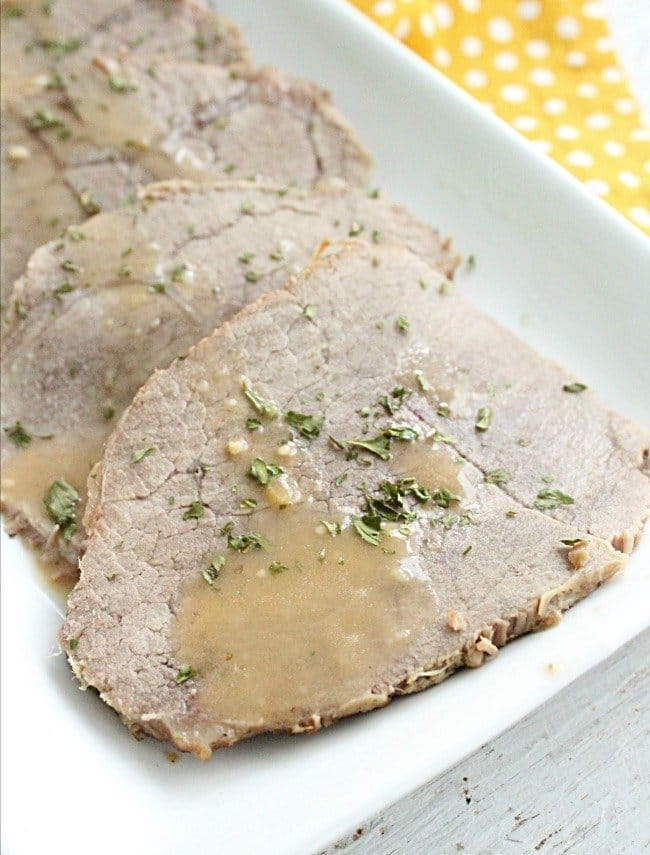 I originally shared this recipe back in 2012 and it was strictly for making in your crock pot. I'm re-sharing the recipe today, as well as instructions on how to make a pot roast in your instant pot.
Pot Roast is really actually quite easy and tastes so flavorful.
Let's get right to it.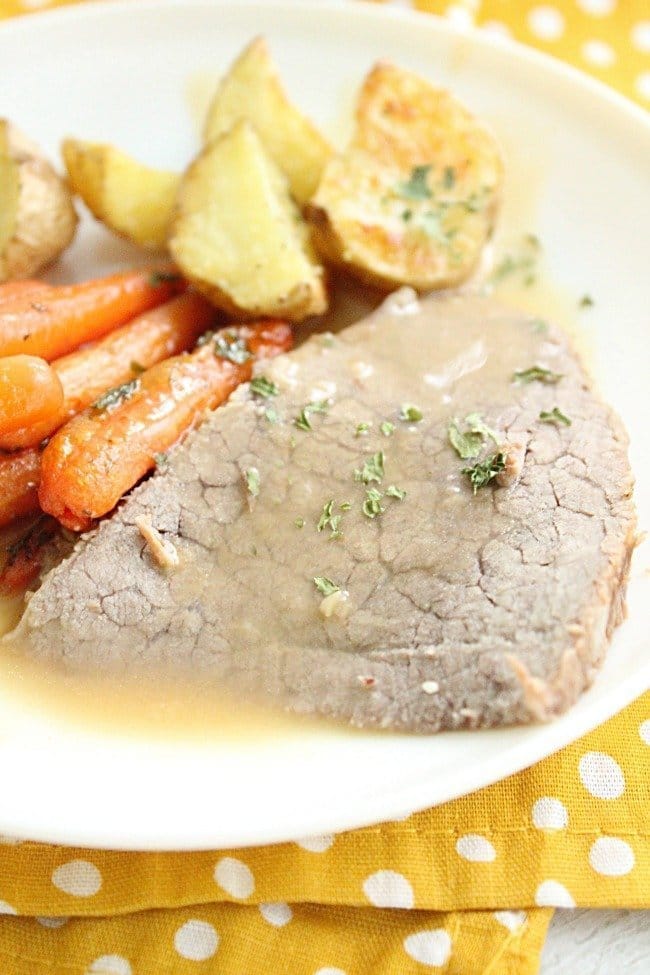 Your Supply List:
Instant Pot (pressure cooker) or Crock Pot (slow cooker)
Large fork
Sharp carving knife
Cutting board or surface
Whisk
Measuring cups/spoons
Ingredients ➝ ➝ Chuck roast*, beef broth, canola oil, garlic & onion*, Dijon mustard, salt/pepper
Recipe Notes:
*The Roast: If you can't find a chuck roast, an eye round roast will also work. Just be sure to stick with about the same amount of pounds.
*Garlic & Onion: I used minced versions of both. But, you can use fresh garlic and chopped onion instead. If using the instant pot version, you may want to saute them both a bit with the roast to soften.
When slicing your roast: Cut against the grain. How? Why? Check out this link. Also, remember to let the meat rest for a bit before slicing.
The instant pot time is based on a 2 1/2 lb eye round roast. If yours is more/less, calculate 20 minutes per pound for the cooking time.
Your internal temp for the roast should be 145-160 degrees when fully cooked.
This was served with: Simple Roasted Potatoes and Brown Sugar Roasted Carrots!
More For Your Instant Pot: