Fresh chopped tomatoes, onions, cilantro and peppers mixed with a blend of seasoning. Make a delicious dip for nacho chips or garnish for your favorite dish.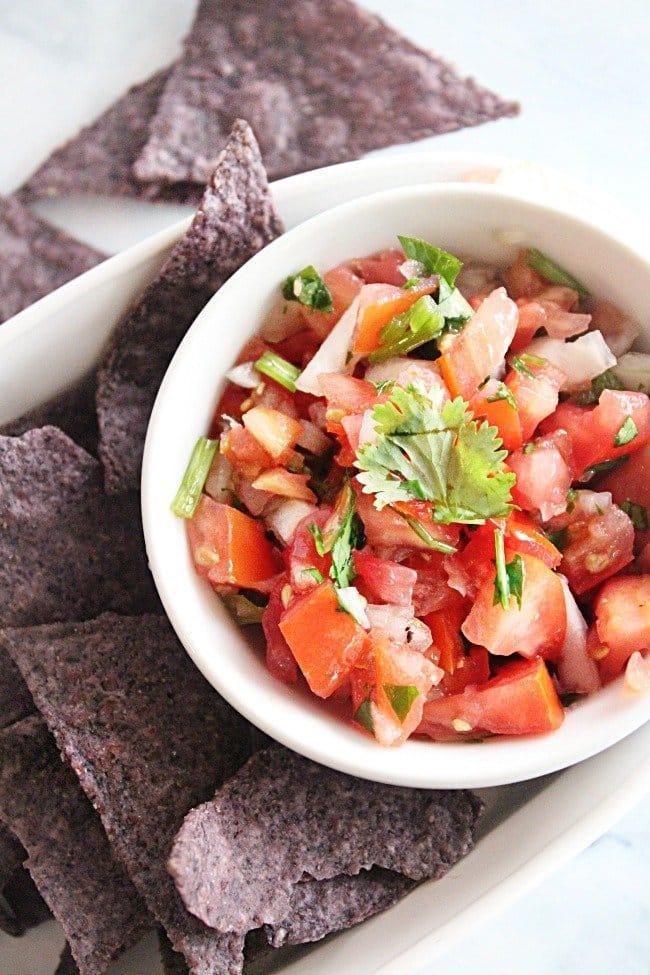 With all the chaos in our current world, this is going to seem like a really trivial thing to complain about, but, I'm going to. So, please don't think less of me.
I miss tacos.
There, I said it. It's out there. Let me explain. Our big move this summer was to Vermont and while it's quite gorgeous and you can buy real maple syrup on ever corner, I can't find a decent taco anywhere.
Guys, even the nearest Taco Bell is 40 miles away. #NotKidding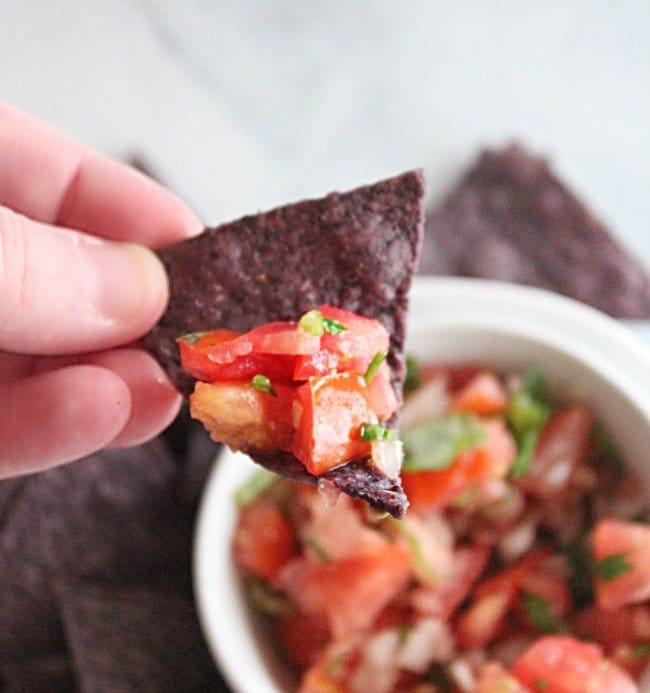 Our previous home was in northern Illinois. Finding homemade, really authentic tacos ( or any Mexican food) was something I didn't even have to think about.
Here? There is one taco restaurant in like the whole county and it's just OK. Plus, I can make tacos at home, but, it's just not the same.
I did however, make this homemade Pico de Gallo this past week and it's pretty darn amazing.
What's the difference between Pico de Gallo and Salsa? Pico de Gallo is not cooked and made with fresh chopped ingredients. Salsa can be a wide variety of mixtures/textures. It can also be a thinner consistency than Pico de Gallo, which is always chunky. However, both can be used as a dip for chips or a garnish for your favorite dish.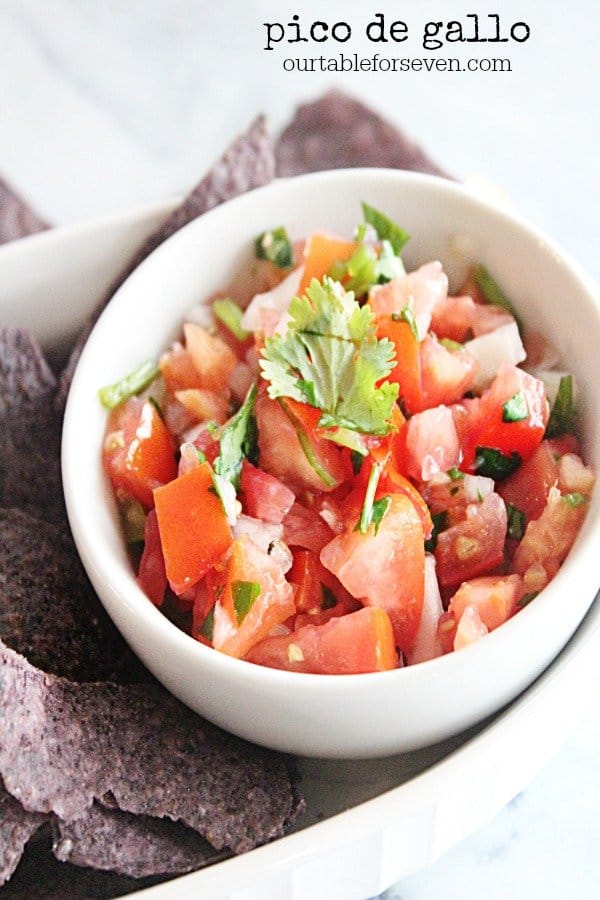 The Ingredients List:
Roma tomatoes
Fresh garlic + Garlic powder
Fresh cilantro
Lime juice
An onion
Cumin powder
Salt + Pepper
Jalapeno pepper
To Make: Simply toss together all your chopped ingredients and refrigerate for at least 3 hours. This will give the flavors a chance to come together.
Last Note: Below is the measurements I used for ours, however, feel free to adjust them to your taste preference!
Enjoy!