Kick a little fun into your average box of brownie mix! Chocolaty brownies with creamy peanut butter mixed right in. Baked up in your skillet for an easy and delicious dessert.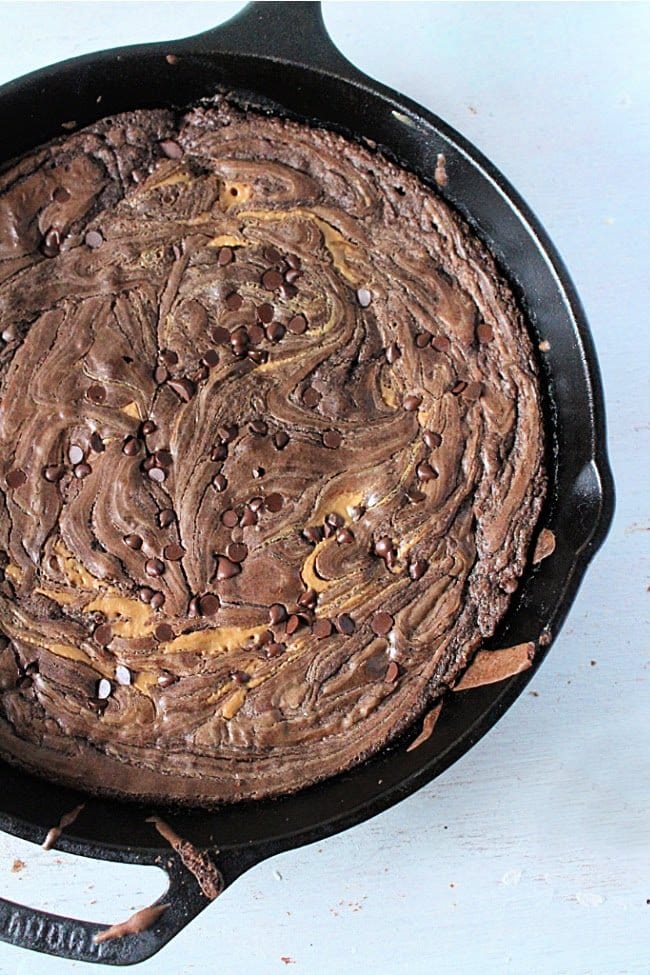 I can't decide which is better- – -a sale on cake mix or a sale on brownie mix.
What do you think? It's a puzzler. 🤔
My grocery store has been having sales on both lately. Of course, you have to buy 5 boxes to get the sale price. No problem! I stocked up and made a pan of peanut butter swirled brownies in my iron skillet. Delicious stuff.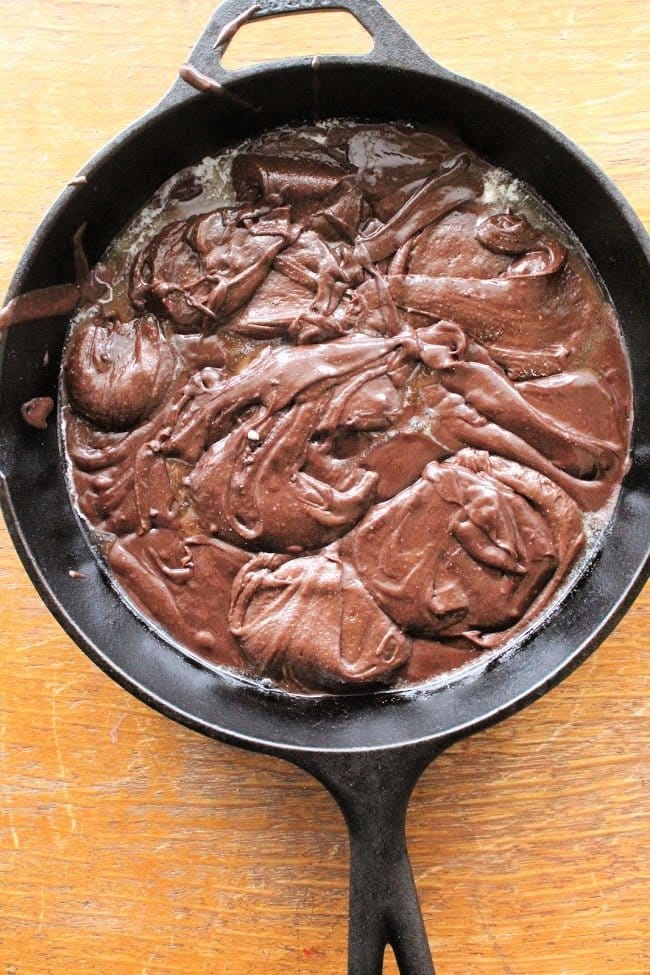 Ingredients Needed:
Box of brownie mix + ingredients called for on box
Creamy peanut butter
Mini chocolate chips
Brownie Mix: Any brand or variety ( milk chocolate, dark chocolate, etc) will work for these. You will need the package for a 9 x 13 pan or sometimes they are referred to as "family size".
Can I make my brownies homemade instead? Of course! If you have a favorite brownie recipe that will fit into a 9 x 13 pan, use that instead.
Skillet: I baked ours up in my iron skillet. However, if you don't have an iron skillet, a regular 9-10 inch skillet is fine. Just be sure it's oven safe! See recipe card for my skillet.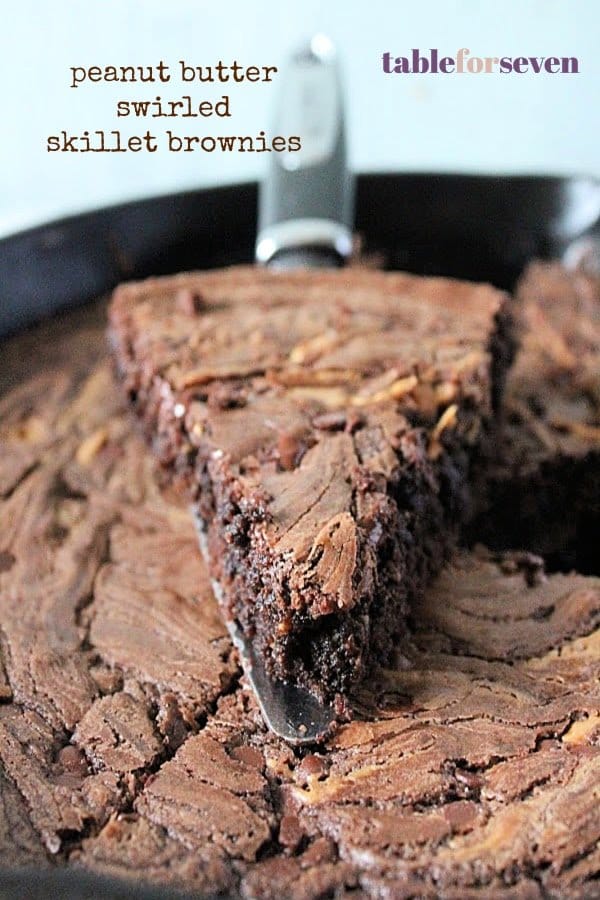 How to Make:
First, make your batter according to the box ( or recipe). Spoon half the batter into another bowl. Stir peanut butter into half the batter and leave the rest of the batter plain.
Spoon both batters into skillet. Then, swirl it together lightly. You don't have to mix it completely. Simply swirl and make sure the batter is evenly distributed in the skillet.
Then, spoon dollops of more peanut butter on top. Again, swirl. Sprinkle it all with the mini chocolate chips.