Soft peanut butter bars with a swirl of chocolate. They only need a few basic ingredients ( that are probably in your pantry right now) and taste amazing!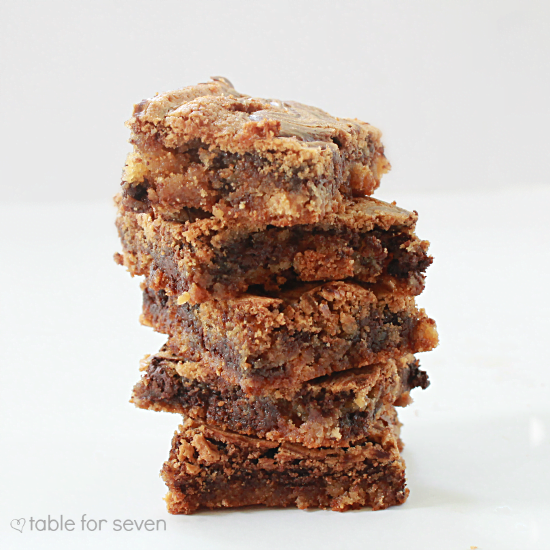 This is a recipe that my mom gave several years ago. She made them all through my childhood (along with a long list of other desserts) and have remained a family favorite of ours since forever.
They are really easy and perfect for the peanut butter lover in your life.
Ingredients List:
Flour + baking powder +salt
Peanut butter
Butter
Sugar: both brown and white
Eggs
Vanilla
Chocolate chips
Brown Sugar: If desired, coconut palm sugar can be used as a substitute
How to Make:
First, make your dough. Spread it in your prepared pan and top with chocolate chips.
Bake them for just 5 minutes and remove the pan from the oven. This is going to get your chocolate chips soft and easier to spread.
With a butter knife, swirl the chocolate to create a marble effect. Don't mix it compltey in! Just swirl it.
Return the pan to the oven and bake for the remainder of time.
It's the toughest part of the recipe, but, you will have to wait for these to cool before cutting/serving.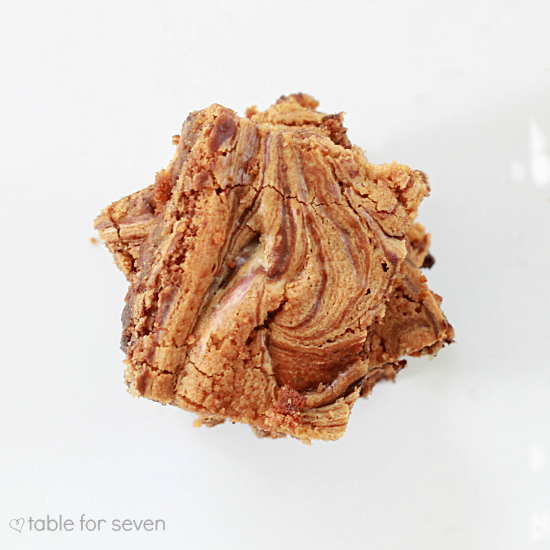 Love a Good Swirl? Try these too!