Peanut Butter S'mores Bars are the perfect no bake dessert! They are ooey, gooey and loaded with the classic s'mores flavors ⇢ chocolate, marshmallows and graham crackers. These also have the added bonus peanut butter. You won't be able to eat just one….guaranteed.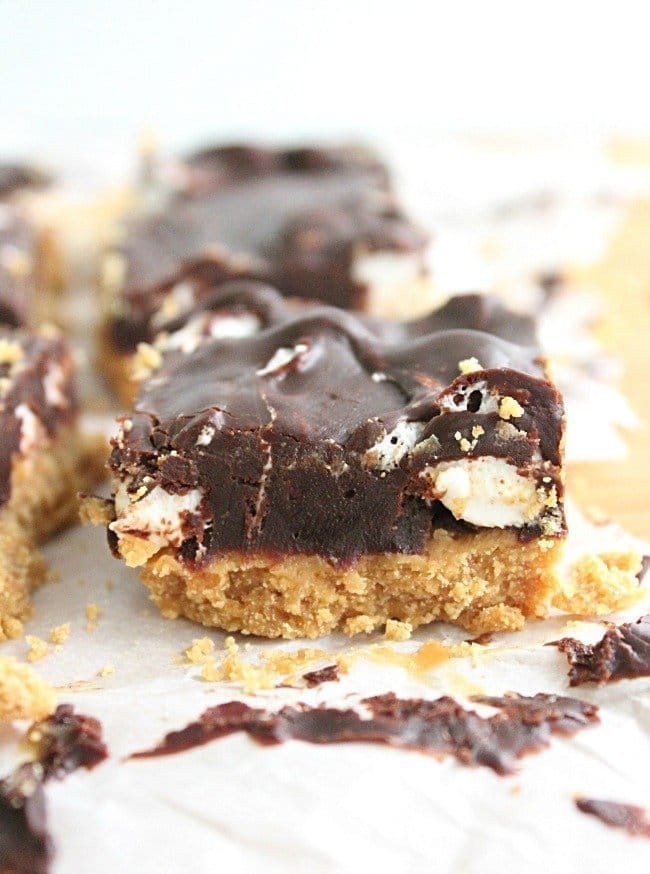 I've re-shot the pictures for these bars a few times since the original posting in 2012. I think this is the 3rd (maybe?) set of pictures.
Honestly, the other pictures weren't terrible. I was probably just using that as an excuse to make these bars again. 🤭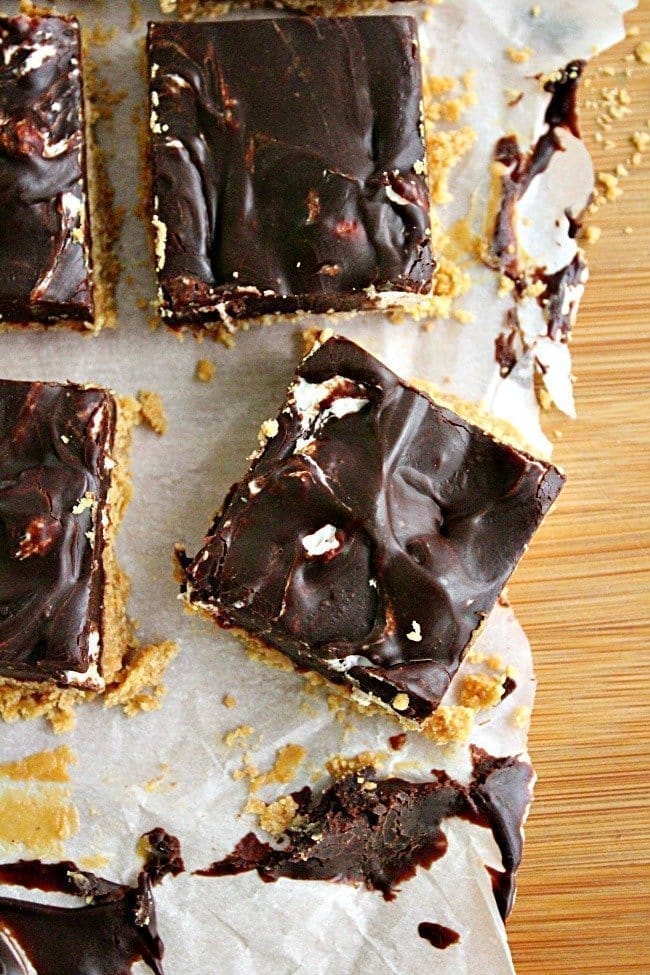 In my defense, these Peanut Butter S'mores Bars are amazing and darn easy to make!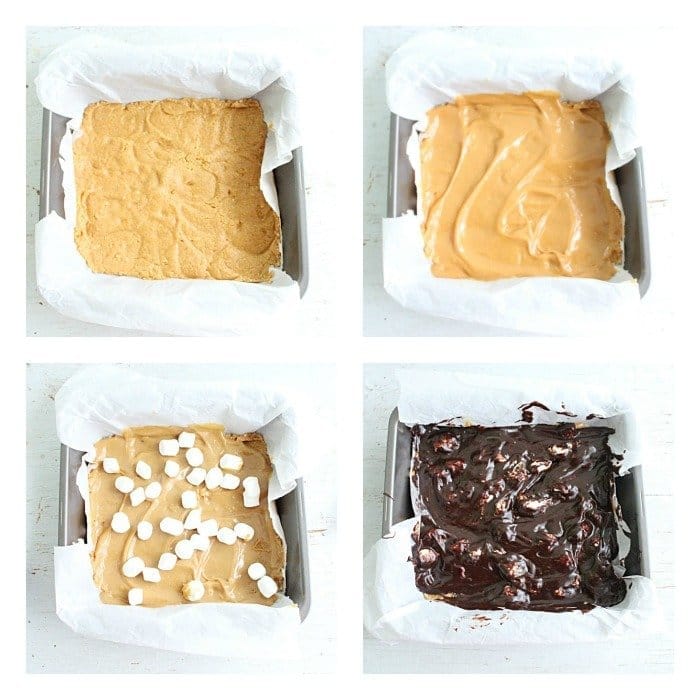 Your Short Supply List
8 x 8 baking pan + parchment paper
Rubber spatulas
Measuring cups/spoons
Microwave safe bowl (s) or saucepan & heat safe bowl (s)
You don't need to turn on your oven for these, but, will have to use your microwave or stove top. When you are melting any of the ingredients for layers, you can either use your microwave or set up a double boiler. To set up a double boiler, fill a saucepan with water and let it come to a boil on your stove top. Set a heat safe bowl with the ingredients on top to melt. See example.
These Bars Have Layers!
1st layer: Peanut butter & graham cracker crumb base.
2nd layer: A creamy peanut butter filling.
3rd layer: Mini marshmallows.
4th layer: Smooth melted chocolate
Remember when making your layers: Freeze the graham cracker crust before adding the peanut butter filling. It will be easier to spread the filling. Also, don't worry if the warm chocolate melts the marshmallows and isn't a flat, seam of chocolate. The melted marshmallows add to the amazing taste!