Delicious peanut butter oatmeal cookies are kicked up a notch when paired with a creamy peanut butter filling.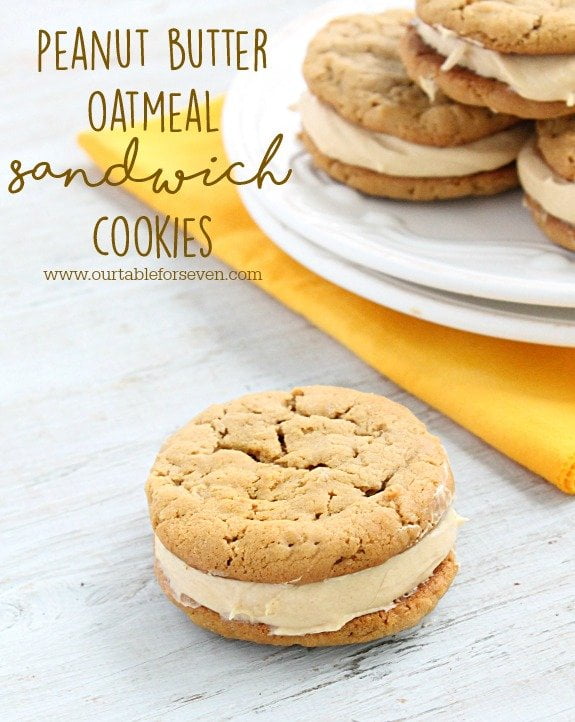 One of the reasons this blog was started was due to my oldest son.
He's a serious picky eater. Serious. He can kinda drive me insane when it comes to his eating habits. I love him, but, geesh!
Anyway, back in day, I started branching out with my cooking and baking, so, whatever he ate on his picky eater list, was homemade and healthier. It kinda steamrolled from there.
Well, this son, my picky eater, does love his desserts. Wonder where he gets that from? 😉
His favorite is peanut butter cookies, these cookies right here to be exact. He even makes them himself! It's awesome.
I love those cookies too. But, it is nice to change up things up every once in a while when it comes to our peanut butter cookies.
These cookies are a definite change up. Not only are they soft and have an amazing peanut butter taste, they are packed with some tasty oatmeal. Which, gives them an amazing texture and added flavor.
Let's not forget the filling!
It's creamy, peanut buttery and requires no powdered sugar. It's so very good. It goes perfect with the cookies. It also make these a bit more fun.