Versatile and delicious! Pick your choice of add in or have them plain for an easy and budget friendly dinner option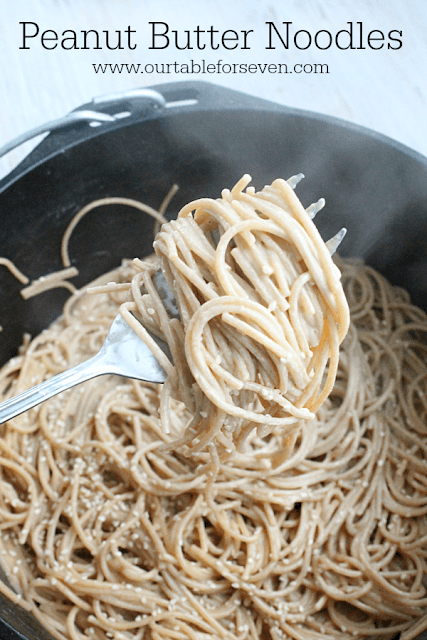 Yes, I know, these have to got to be the most boring looking noodles ever.
Don't let them fool you! They are delicious.
Also, tough to photograph. I should of really added some veggies or something in them to add some color. But, each member of the family eats them differently.
Some like them plain, some add veggies and honestly,I didn't want to add veggies to the pot, photograph it, then, have to pick them out for certain members of the family. Or..have certain members of the family complain that they had to pick out the vegetables.
Life made a bit easier!
These Peanut Butter Noodles are a great weeknight meal. Really simple with a peanut butter taste with an Asian flair added it.
Side note:
These are also referred to as sesame noodles, but, we call them peanut butter noodles, we are just weird like that.