Peanut Butter Cookie Chocolate Cake is quick, easy and dee-licious. It starts with a cake mix and your prep time is only about 10 minutes! Full of chocolate and peanut butter cookies…be sure to top it off with chocolate syrup for a finishing touch.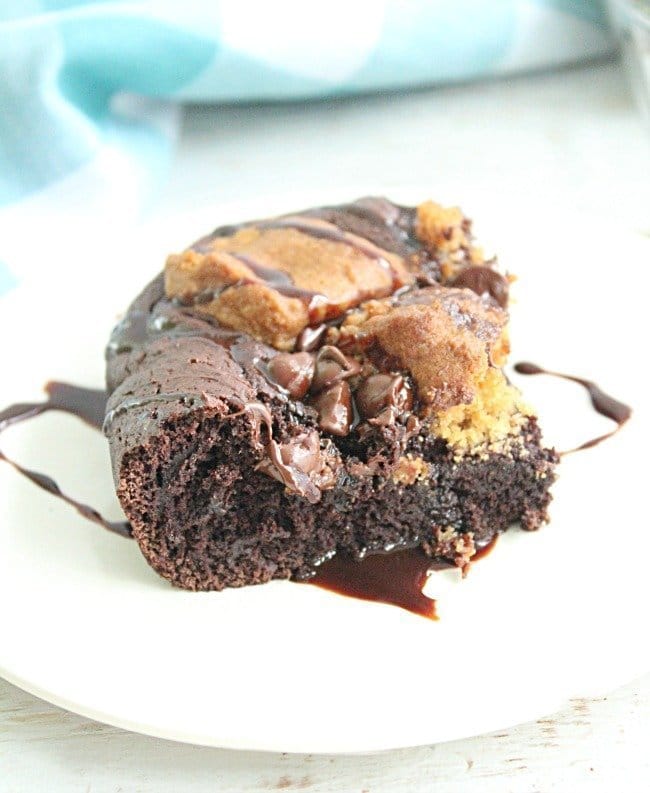 It's just dawned on me that my last post was of the peanut butter-chocolate variety.
Oops. Sorry about that.
I mean, it's chocolate and peanut butter. You guys are good with that, right?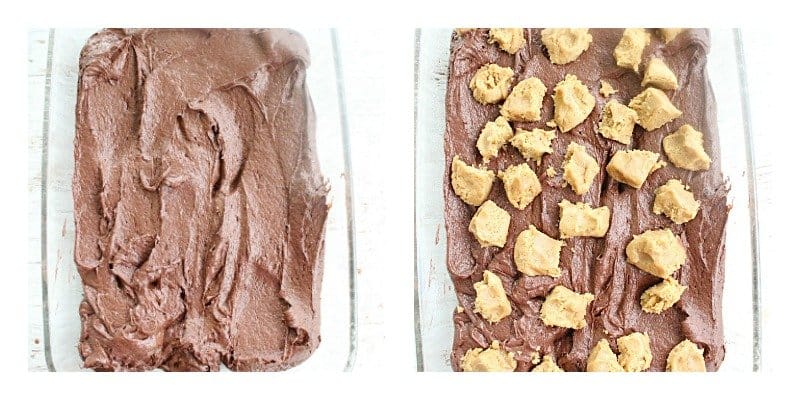 While that last post was a dip, this one, is a cake…a super, fabulous, delicious cake. 💛
What Supplies Do I Need?
9 x 13 baking dish + non stick cooking spray
Electric mixer + mixing bowl
Measuring cups/spoons
Rubber/silicone spatula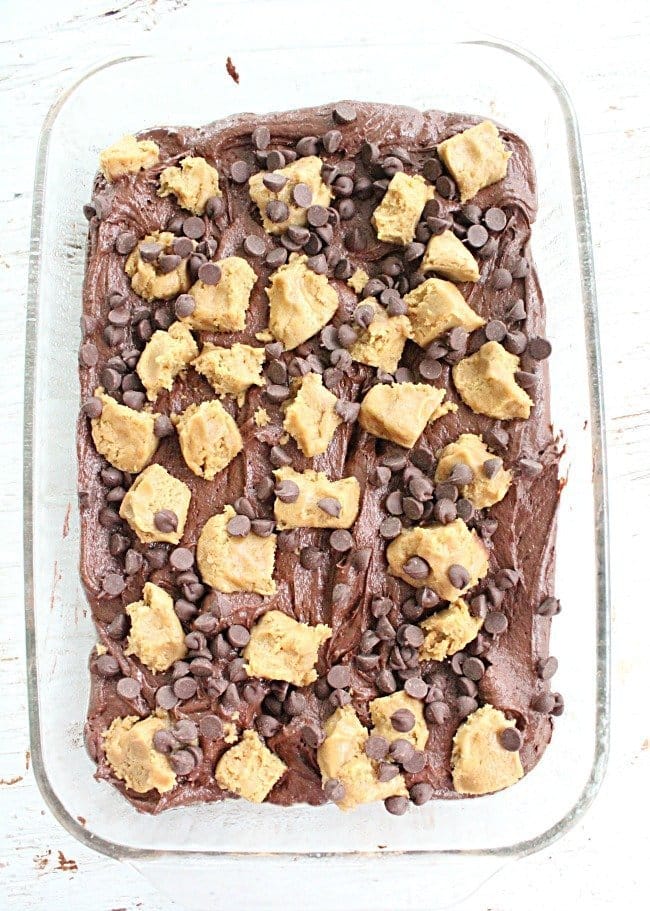 This cake is sooooo easy to make. It's all about layering:
First, make you batter: Beat milk and dry instant pudding mix until it gets thick. This should take about 2 minutes. You can use any brand of mix, just be sure it's about a 3-4 oz box and it's instant pudding.
Then, add in your dry cake mix. Again, use any brand. Stick with a 17-18 oz size box. Mix this into the pudding. Your batter will be thick. Spread it into the bottom of your dish. A rubber/silicone spatula works great for this.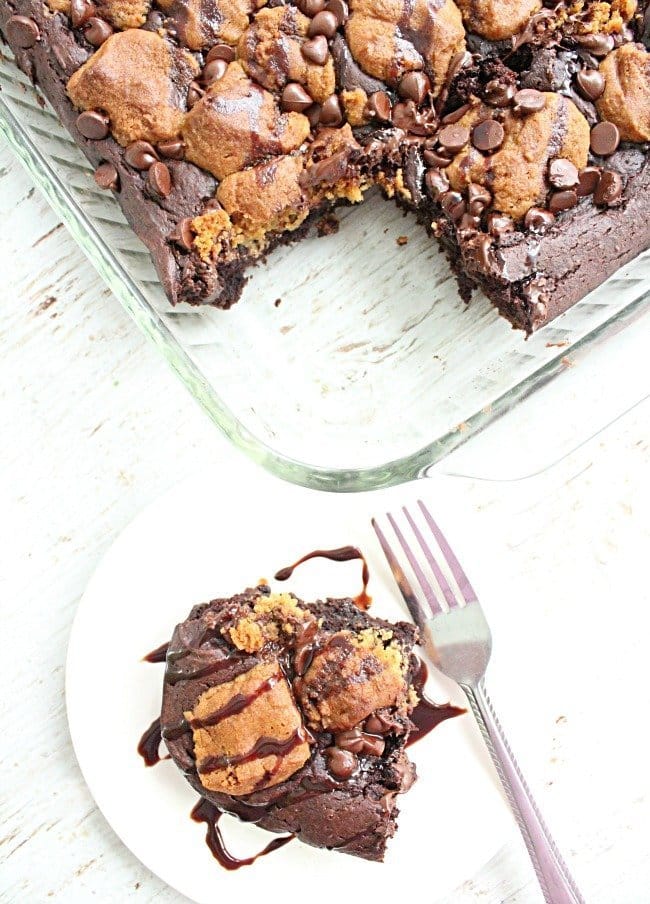 The cookies: I purchased a 16 oz package of pre made peanut butter cookie dough and sliced it into about 1 inch size pieces. I didn't use the entire package..there was about 1/4 of it still left. If you have any leftover, simply make cookies from it or place it back into the refrigerator until you want to use it. See the link in ingredients list in the recipe card for the brand I used.
Chocolate chips: OK, so, I really didn't measure my chocolate chips. I sprinkled approx 3/4 of a cup on top? Start with 1 cup and use whatever desired amount you wish.
If you wish, drizzle a little chocolate syrup on top of the warm cake. It's not required, but, gosh, it is a pretty good addition to it. OR..you could just drizzle it on individual pieces. Whatever works for you!