Peanut Butter and Chocolate Sandwich Cookies are simple and decadent! You just need a few simple ingredients for this chocolate treat.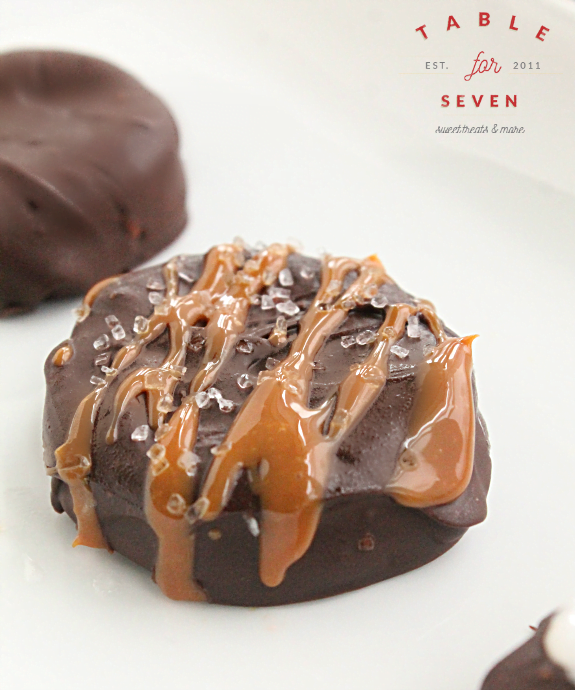 Over the past year or so, I've been trying to re-share some older posts. It not only breaths some new life (and pictures!) into the post, it is chance for new readers to discover some really fabulous recipes that are in the archives.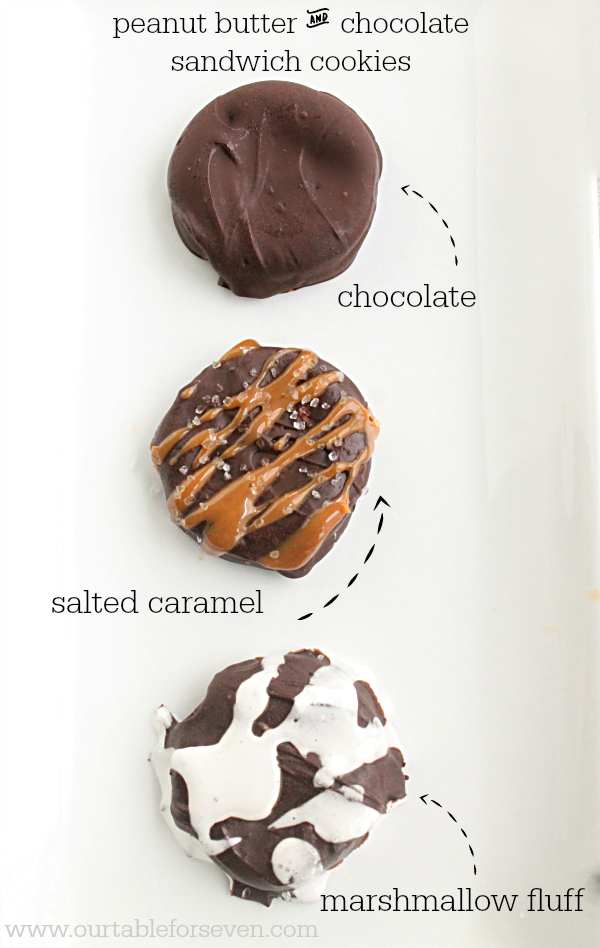 This post was originally done in 2012. Yes, waayy back in 2012. Every time I do these types of post, it's also good reminder to myself about how far this little food blog has come in the last few years. It makes a little proud of myself. 🙂
So, guys, this one is such a simple one!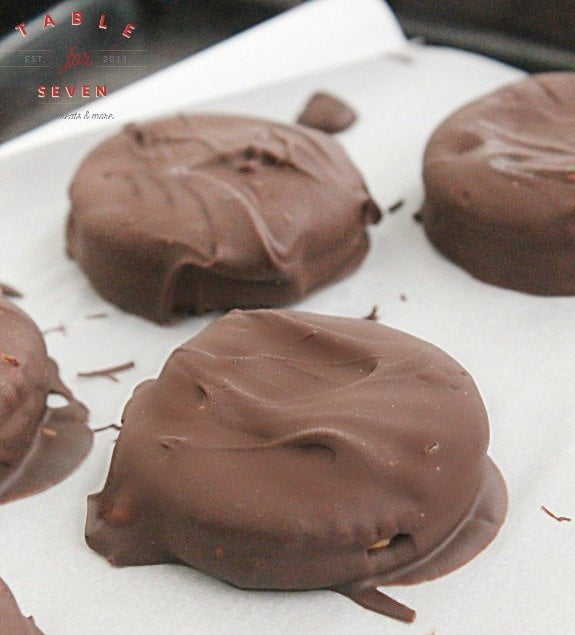 A quick breakdown:
We are pretty much making a peanut butter cracker sandwich. Then, we are dipping them in chocolate. Let them sit for a bit and then, you have one seriously addicting little treat.
You may notice mine are not just chocolate. A few were topped with caramel sauce and coarse salt, then, others were drizzle with some marshmallow fluff.
Melting white chocolate is an option or even more peanut butter. Use your imagination! However, if you just want to leave them plain chocolate, those are delicious right on their own.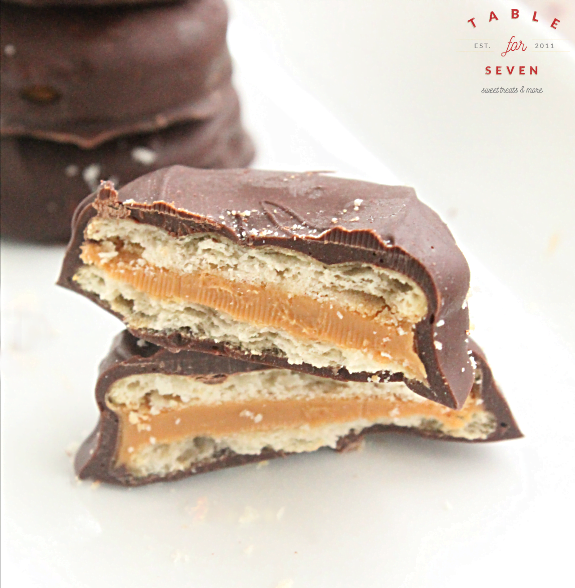 These freeze great, so, you can make them ahead of time and toss in the freezer until you need them. It also helps with portion control. You may want to hide a few or you will want to consume large quantities at one time. 😉
Yum.