A basic cake mix with a kick! Filled with creamy peanut butter and chocolate chips..it'll be a family favorite in no time.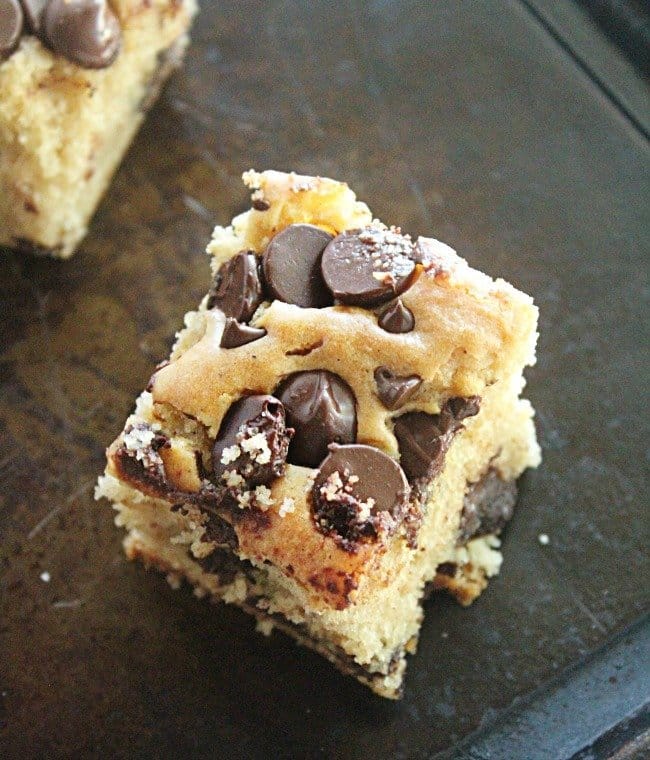 This is one of those desserts that you will have mixed feelings about when it's all gone. You will be happy that you will no longer adding two inches to your waistline by snacking on this cake like popcorn. But, also, you will be sad, because, well, it's gone…and it's fabulous.
Just the smell of it baking is like heaven in your kitchen!
You probably have all the ingredients in your pantry right now..so, what are you waiting for?!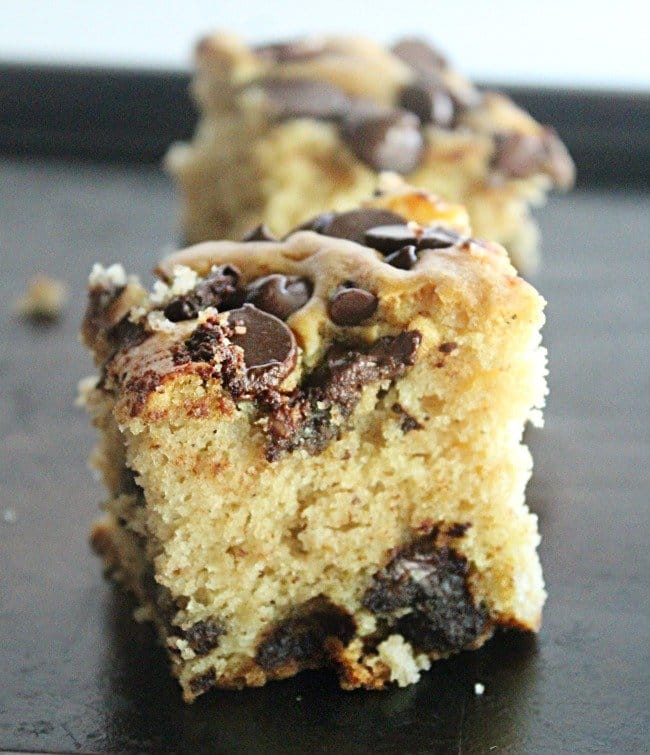 What Ingredients are Needed?
Yellow (or white) cake mix
Peanut butter
Milk
Butter
Eggs
Vanilla
Chocolate chips
A brief note: I like to use a 9 x 9 baking pan for this cake, but, a 9 x 13 will also work. Simply adjust your baking time.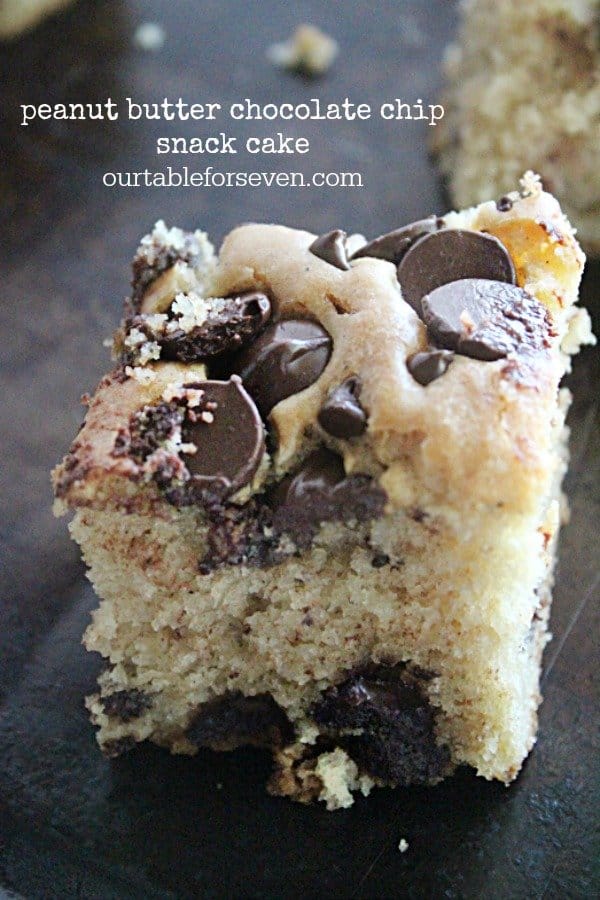 Peanut Butter and Chocolate Chips?! Find More Recipes Here: