Classic chocolate chip cookies with the bonus flavor of peanut butter!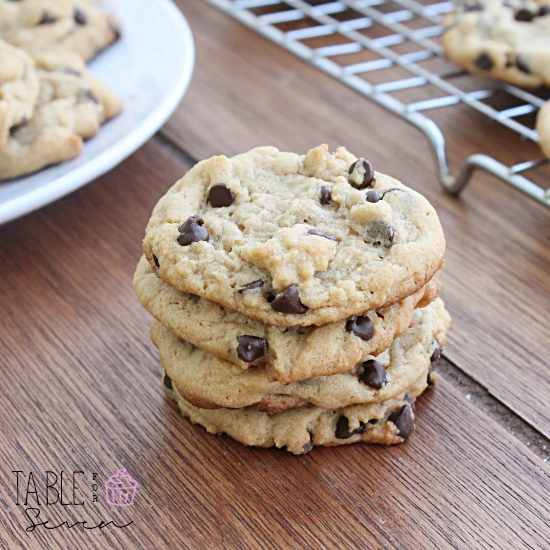 Every afternoon, my 5 year old comes to me and asks "so, what are we making today Mom?". Some days, I have a definite answer and other days? I stare blankly into my pantry and see what we can come up with. Either way, it's always an adventure with him.
On one particular day a few weeks ago, he asked that question and it was a day that I didn't have any idea what we could make. I asked "how about chocolate chip cookies?" It always seems to be a family favorite.
He seriously looked at me and said "no, that's kinda boring".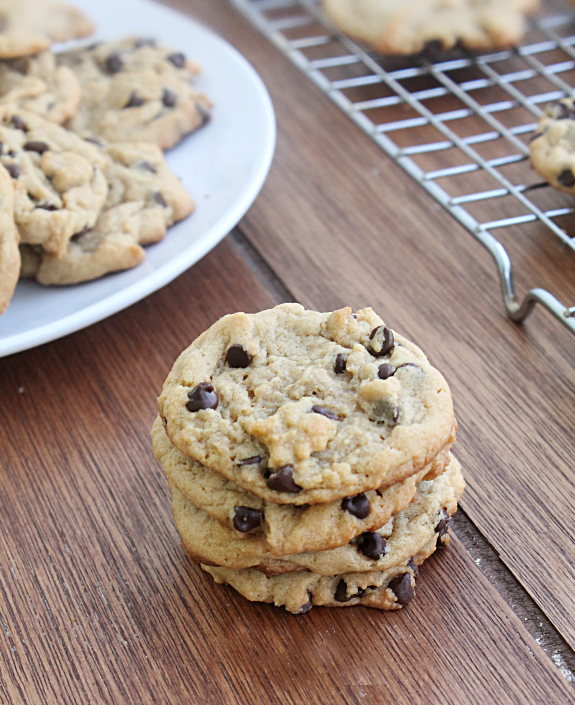 Boring? Mmph. Who knew?
He then asked if we could make chocolate chip cookies and put peanut butter in them instead.
Um, yes! Peanut butter and chocolate chips together? Best plan ever!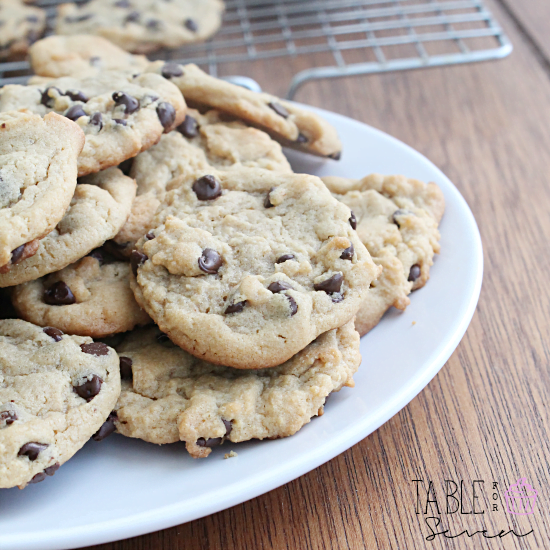 Soft and chewy inside, with a little crunch on the outside and just the right amount of chocolate chips in every bite.
Thanks to my extremely smart kid, we now have a new family favorite cookie. Be sure to give them a try and make them your family favorite too.