Peanut butter! Chocolate chips! Banana! All those great flavors rolled into a soft and yummy bread. Give your banana bread a little twist with Peanut Butter Chocolate Chip Banana Bread.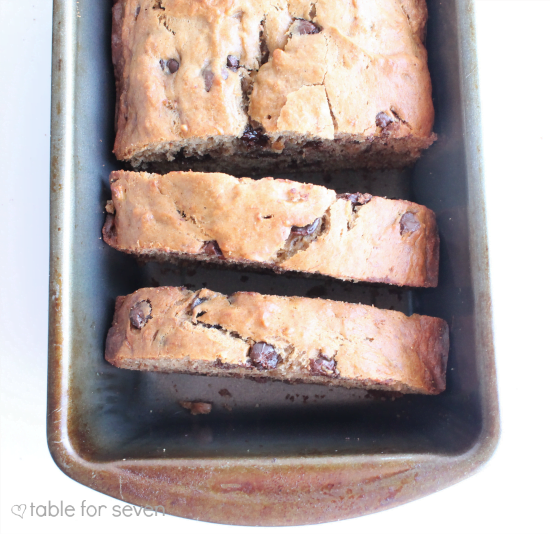 This bread has been made 4 times in the last month at my house.
Yeah, we kinda love it!
The first time, it was just a trial run. I wasn't planning on taking photos. Second time, it was eaten by my family so quickly, my camera wasn't even out of the bag. Third time, see second time excuse. Finally! The 4th was the charm.
Honestly, we do really love this bread.
It's a classic banana bread with some peanut butter and a ton of chocolate chips packed in. It's banana bread with a bit of kick!
You don't have to make it 4 times in one month, but, you may just want to after you try it. 😉
Enjoy!