No baking required! Fun cereal bites that are quick to make and are a perfect snack or dessert.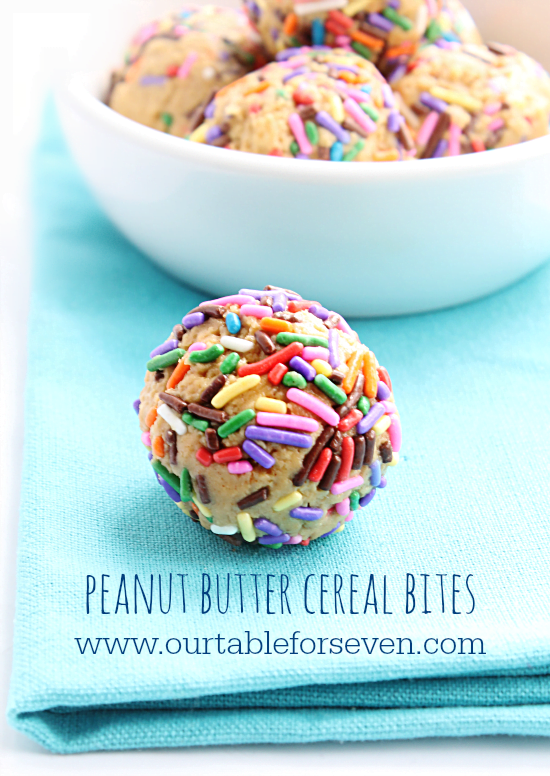 I'm in total no-bake mode already.
Spring is just starting and I'm ready to eat nothing but salads, sandwiches and chips every night for dinner. It was only about 50 degrees here today, but, that's OK. I'll take it. My kids have been running around the backyard in t-shirts and my son asked to wear shorts today ( that would be a no).
Crazy. Gotta love livin' in the Midwest!
Today's no-bake treat is made with cereal. However, they are not exactly for breakfast. They are more of a dessert. Of course, if you like to consume treats packed with powdered sugar for your early morning meal, then, these are for you. 😉
Of course, they are a great snack option too.
They are really simple to make and you can chose any-kind of crunchy, peanut butter cereal to go with them. Ours were loaded with Cap'n Crunch Peanut Butter. But, Cheerios, Jiff Cereal, or Reese's Cereal will also work.