A moist peanut butter cake with a sweet crumb topping and drizzled with chocolate.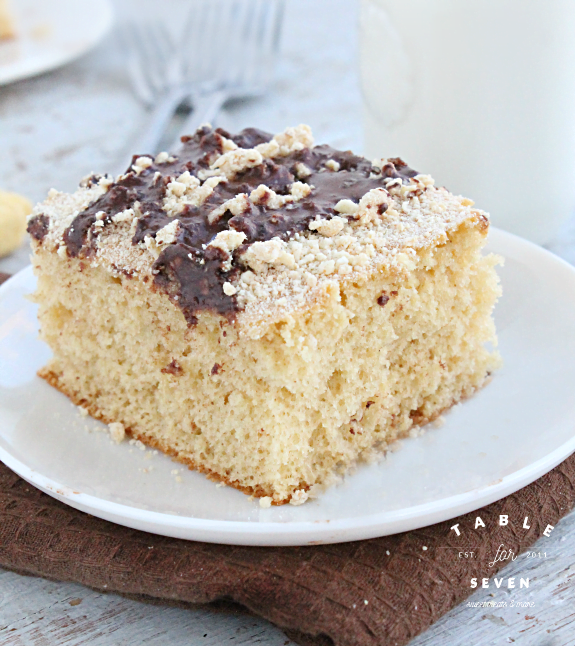 Ingredients Needed:
Yellow cake mix
Peanut butter
Graham cracker crumbs
Powdered sugar
Butter
Unsweetened cocoa powder
Milk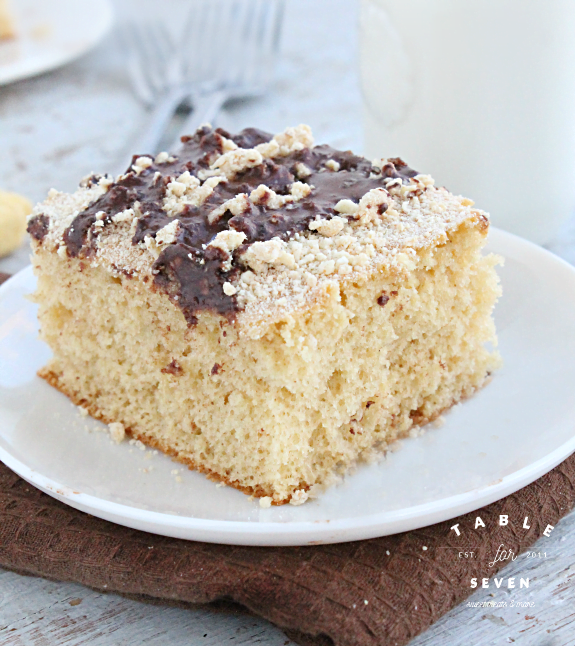 Cake Mix: Any variety ( yellow/white/butter) will work with this cake. Just be sure to stick with a standard size box.
Recipe Notes:
Start with your standard yellow/white/butter cake mix. You will need the standard yellow cake mix ingredients except the oil or butter. Whichever, your cake mix calls, for, replace it with peanut butter, then, bake.
The Crumb Topping: You can make this using a standard pastry cutter or two knives will also do the job.
Important: Cool your cake completely before adding the crumb topping and glaze.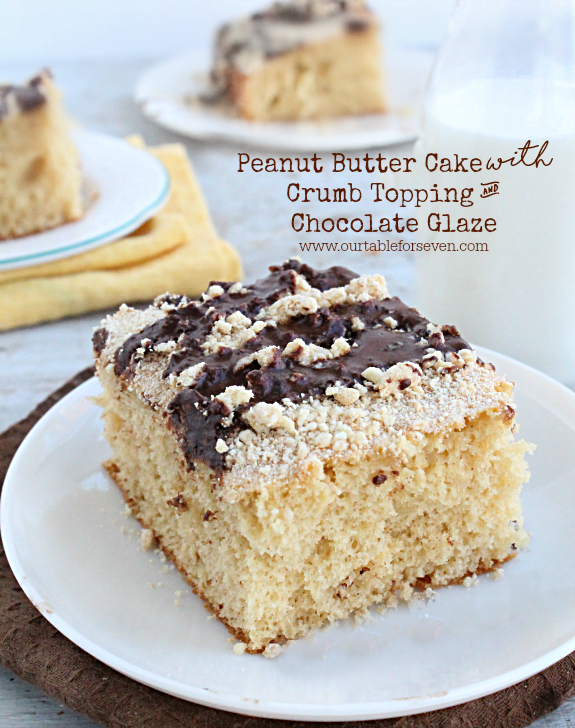 For Peanut Butter Lovers: