The classic combo of peanut butter and jelly packed into a fudgy brownie.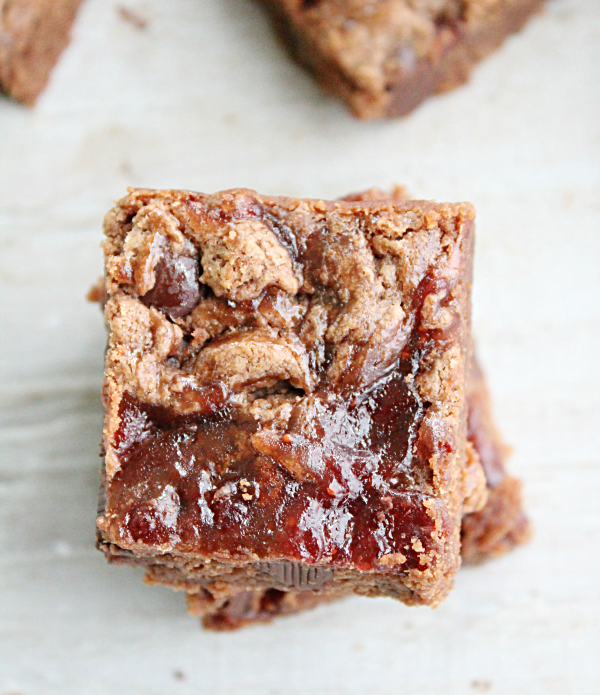 You guys know that I never met a cake mix that I didn't like. Well, I guess you could say that about any kind of box-baking-mix. I do love a good baking shortcut.
I know. Homemade is best. No question.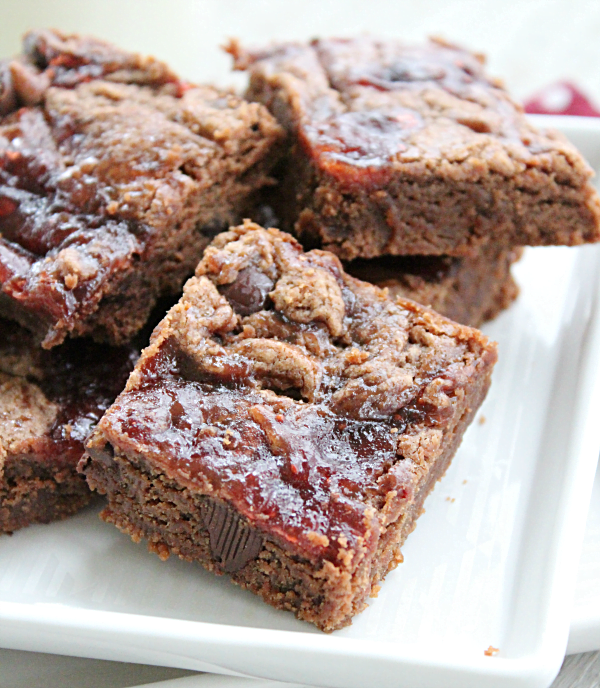 But, if you take your box mix and dress it up a little bit, what's the harm every now and then?
That's what I did today!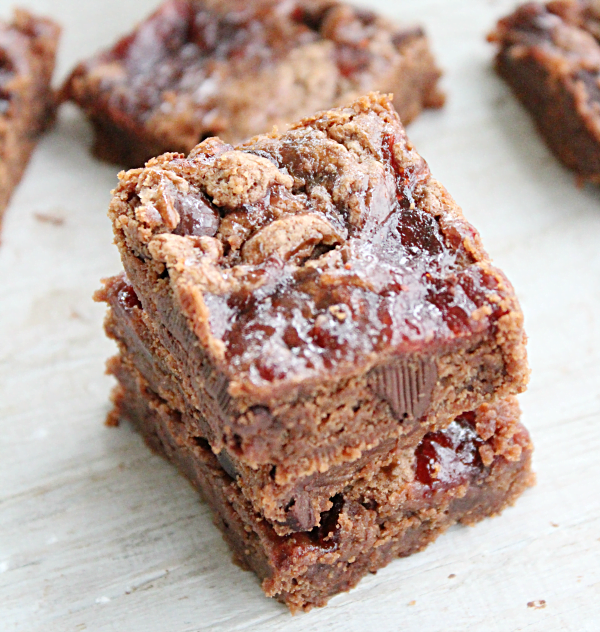 It's easy to make Peanut Butter and Jelly Brownies:
You start out with a basic box of brownie mix.
Then, add some peanut butter to the batter, plus, a few chocolate chips.
Top it off with a swirl of strawberry jelly.
Bake.
Just..yum. 😋
My boxed mix was the chocolate fudge variety, and jelly of choice was strawberry. But, go with your favorite kind with either. Just be sure it's for a 9 x 13 baking dish.