Dee-licous bars with a peanut butter cookie base, and topped with dreamy caramel sauce and two types of chocolate. Dreamy. ♡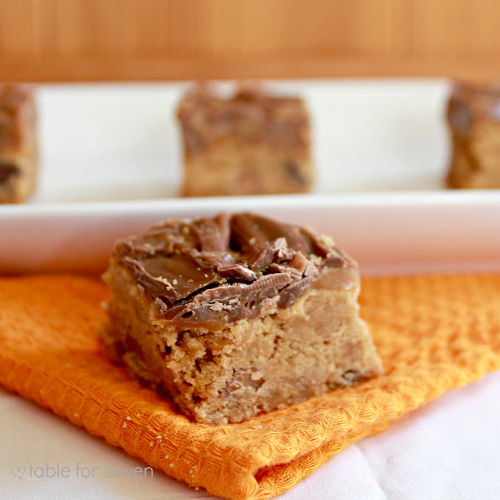 My dear husband found this recipe way back in 2013. After making them just once, we all fell head over heals in love with them. You will too..guaranteed.
Ingredients List:
Butter
Peanut Butter
Sugar: both white & brown
Egg
Flour + Baking powder + Baking soda
Baking Chips ( 3 kinds!): Peanut butter, Semi sweet and White chocolate
Vanilla
Caramel sauce
Butter: Be sure it's softened!
Peanut Butter: Creamy. I do recommend using a "regular" peanut butter for baking. While I love natural peanut butters, they do have more oil, which could affect the consistency of your bars.
Sugars: You will need both white sugar and brown sugar. If desired, you can subsiture the brown sugar with coconut palm sugar.
Caramel Sauce: Homemade or store bought can be used.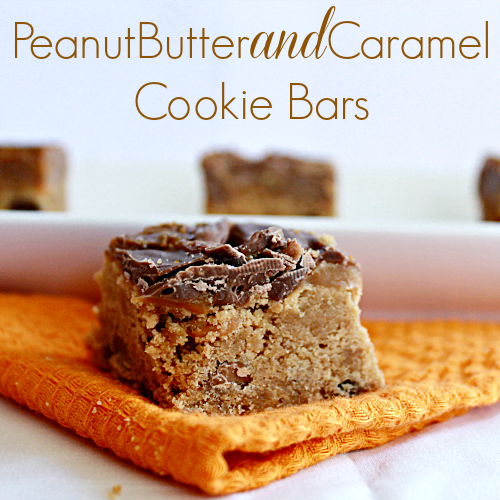 Build Your Layers:
First, make the dough for the bottom layer. Spread it evenly into a greased baking dish and bake. Once baked, remove from oven and let it cool completely.
Next Layer: In a saucepan, melt the caramel sauce and peanut butter until smooth. Spread that lovely mixture on top of your cooled bottom layer. Let it cool and set for 30 minutes in the refrigerator.
Once set, melt both the white chocolate and regular chocolate chips until smooth. Spread it on top of the set caramel layer.
Again, let it set in the refrigerator for 30 minutes. This is the last step before serving. So, if desired, you can leave them in the refrigerator until your are ready for them.