All you need is two ingredients for this amazing fudge..delicious and great for fall!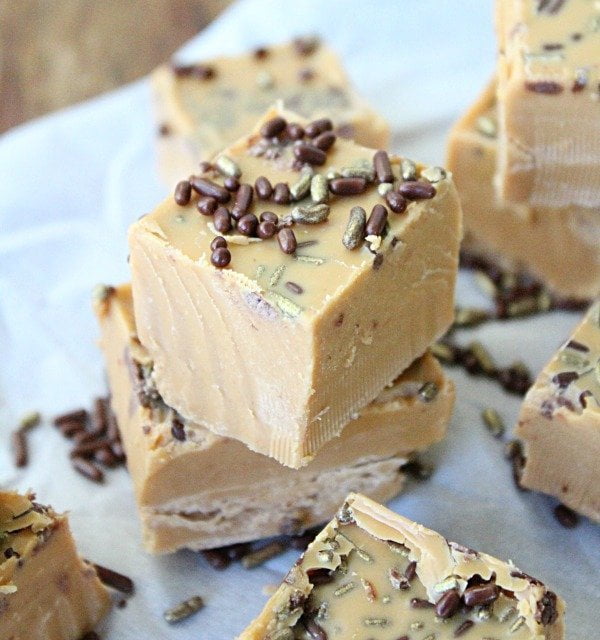 Are you guys ready for Halloween?
We are, but, gosh, it's going to be cold tomorrow! Really cold. Unseasonable chilly. It's normally about 50-60 degrees this time of year. Tomorrow? It's going to be in the low 40's. Even colder when we head for trick or treating at 5 pm.
Brrr!
Not a very fun Halloween when you have to put a winter coat, hat and gloves over your costume. 😟
Well, at least we have plenty of candy here to make everyone happy!
Candy and of course, this fudge. Don't you love a good batch of fudge? Me too. This fudge is crazy simple and crazy yummy.
So simple that it only requires two ingredients. Just two.
Simply melt peanut butter and butterscotch baking chips together, refrigerate and boom!
Fudge.
Then, if you would like, top it with some chocolate or gold sprinkles, like I did, but, that's not even necessary. Are they fun? Yes. But, necessary? No. So, your decision on the sprinkles. 👍
Easy, delicious and a great little fudge for the upcoming holiday season. This Peanut Butter and Butterscotch Fudge is a winner!