If you're looking for something warm, comforting, and filling to tickle your tastebuds on a chilly winter's night, it's hard to pass up a selection of pasta soup recipes when you're looking for something to make.
But the recipes for spaghetti soup are some of my favorites to make. In most cases, vegetables, starchy or carb-heavy pasta, and (sometimes) meat will all be included in the dish.
Copycat recipe that is delightfully hearty and warm, yet it tastes one hundred times better because to its super simple preparation and lack of bother!
Turning a well-known recipe into a soup version of itself is something that provides me with a great deal of personal satisfaction and amusement, and that is exactly what I did when I created this cheesy rigatoni meatball soup.
The preparation of this pleasant and comforting Parmesan Pasta Soup is not only straightforward but also quick. It's true that this soup doesn't contain any colored vegetables, but garlic still counts as a vegetable in the strictest sense of the word.
This creamy sausage tortellini soup can be prepared in just 30 minutes and requires only sausage, kale, a few basic ingredients, chicken stock, and cream.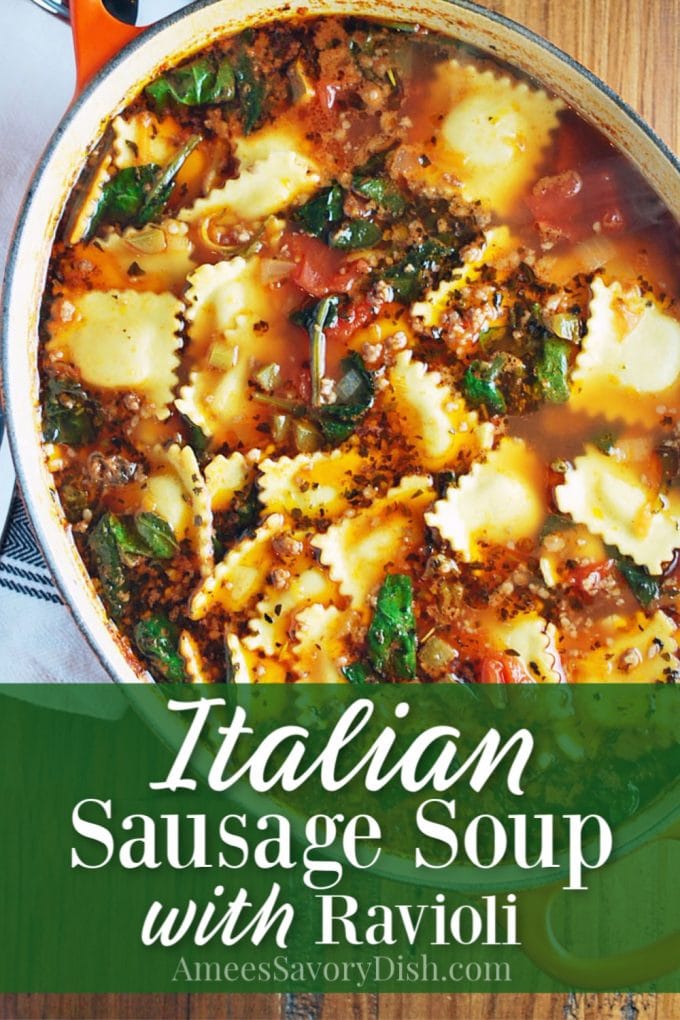 A recipe for a substantial and delectable Italian Sausage Soup that is created with fresh ravioli pasta, Italian sausage, veggies, and seasonings. When I serve this dish, I consistently get questions about the recipe.
In her kitchen, the aroma of Pastina Chicken Soup reawakens cherished memories of an Italian upbringing. In addition, it makes me think of something soothing that was crafted with a lot of love.
Say "ciao" to a piping hot bowl of Italian meatball soup that's sure to put a smile on your face. This dish is served with homemade meatballs, tomato sauce that is simply irresistible, and pasta that has been cooked to perfection. Because it is so delicious, it is certain to become a fall tradition.
This recipe for Simple Russian Soup is a timeless example of comfort food. The savory soup is packed with a variety of ingredients including beef, potatoes, noodles, and vegetables. Everyone, from children to adults, like eating the soup because it is so simple to prepare.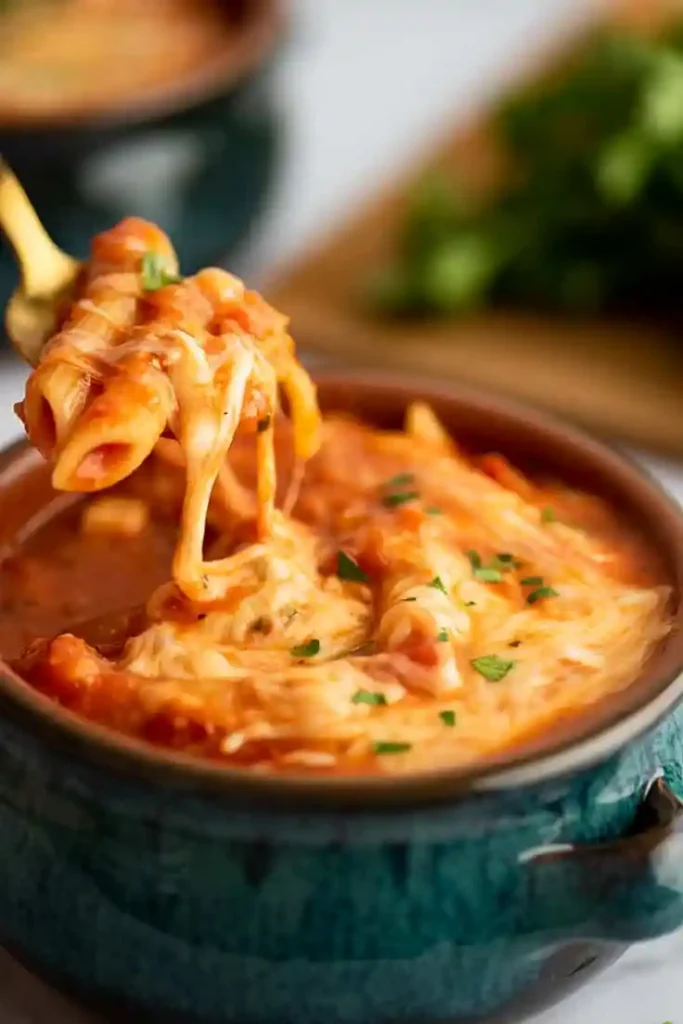 This delicious and simple Chicken Parm Soup is essentially a bowlful of deconstructed chicken parmesan. Large pieces of chicken simmered in a flavorful tomato soup, served with the type of pasta of your choosing and an abundance of melty mozzarella and Parmesan cheese.
This quick and simple Creamy Tomato Tortellini Soup is packed with flavor and works wonderfully as a dinner option. crafted with the tortellini of your choice, juicy tomatoes, and tender fresh spinach. It's the epitome of home-cooked goodness, and everyone will go crazy over it!
This Ground Beef and Macaroni Tomato Soup is so simple to prepare, yet it packs a ton of flavor and can be put together in a short amount of time. The whole family is going to absolutely adore this dish because it is not only delicious but also quite filling.
This delectable Homemade Chicken Pasta Soup has the flavor of something you would make after spending the entire day in the kitchen, but in reality, it can be created from start to finish in a little under an hour! It's also amazing with turkey that's been left over from another meal!
This Lasagna Soup is very simple to make, only requires one pot, and can be ready in half an hour. You may have all your favorite lasagna tastes in one great recipe.
Prepare this chicken noodle soup in a flash with its simple and straightforward ingredients! It is stuffed to the brim with delicious shredded chicken, full-bodied noodles, and nutritious vegetables. It's hearty, it's tasty, and everyone who tries it just adores it! The only thing missing from this dish are some thick slices of my crusty French bread.
Making this flavorful and easy-to-digest Meatball Soup requires only frozen or fresh ground beef meatballs, a handful of freshly cut vegetables, and a couple of minutes of your time. In a flavorful beef and tomato broth, it has just a hint of Italian seasonings for flavoring. Although it can be enjoyed on its own as a dinner, this soup is much more delectable when accompanied by either the Best Cornbread Recipe or Easy Sweet Maple Dinner Rolls.
The White Chicken Lasagna Soup is a comfort food recipe that can be made in just one pot and will be enjoyed by the whole family. It's so easy to make, yet it tastes absolutely amazing!
It doesn't matter if you name it Pasta e Fagioli, Pasta and Beans, or even Pasta Fazool; whatever you call it, this dish is the epitome of a hearty Italian comfort soup or stew. stuffed with spaghetti and beans and simmered in a flavorful tomato broth with a variety of spices. Make it as thick as a stew or as thin as a soup, whichever you want.
This Italian Broccoli Soup tastes exactly like the one that my Grandma used to prepare when I was a kid! Because there is no cream in this soup recipe, it is a healthy version of a classic comfort dish.
Yes, you can order Thai food to be delivered right to your house. This soup is loaded with so much flavor because to the rice noodles, tender chicken, cilantro, basil, and lime juice that are all included in it. In addition to being warm, reassuring, and fragrant, this dish is simple enough that you may make it each night of the week.
Ravioli Soup is a hearty soup that everyone will adore since it's loaded with savory Italian sausage, cheese-filled ravioli, and spices. When the weather begins to turn cooler, there is something about sitting down to a hearty bowl of soup that just seems to fit.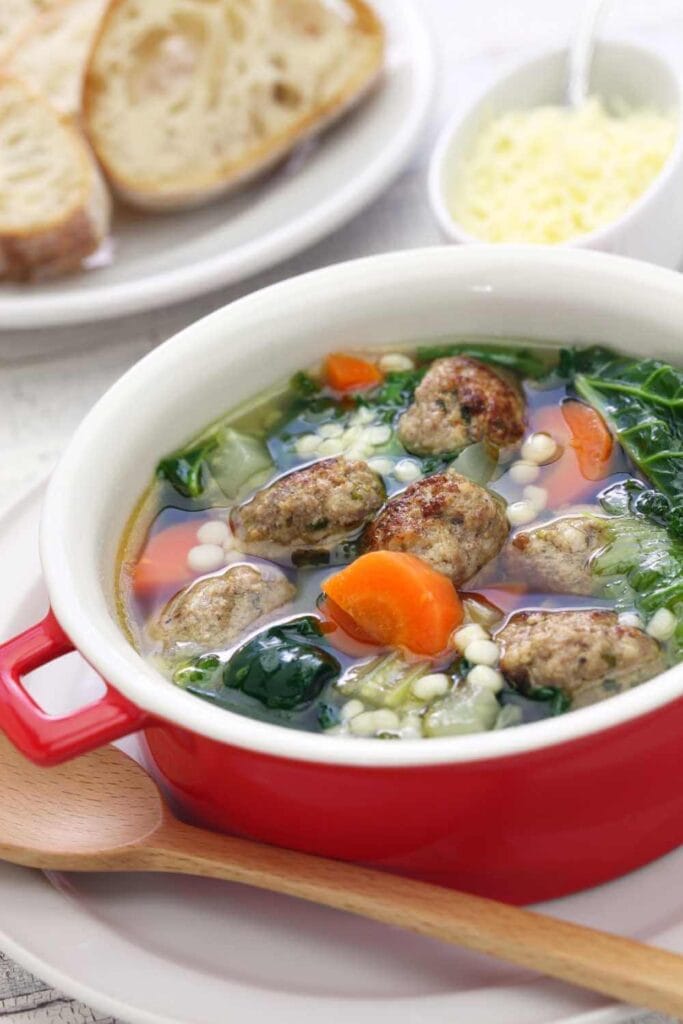 This simple recipe for Ina Garten Italian Wedding Soup is both light and hearty despite being made with handmade meatballs, little pasta, spinach, and a broth with a beautiful flavor profile. On a rainy and chilly day, this dish is the epitome of satisfaction.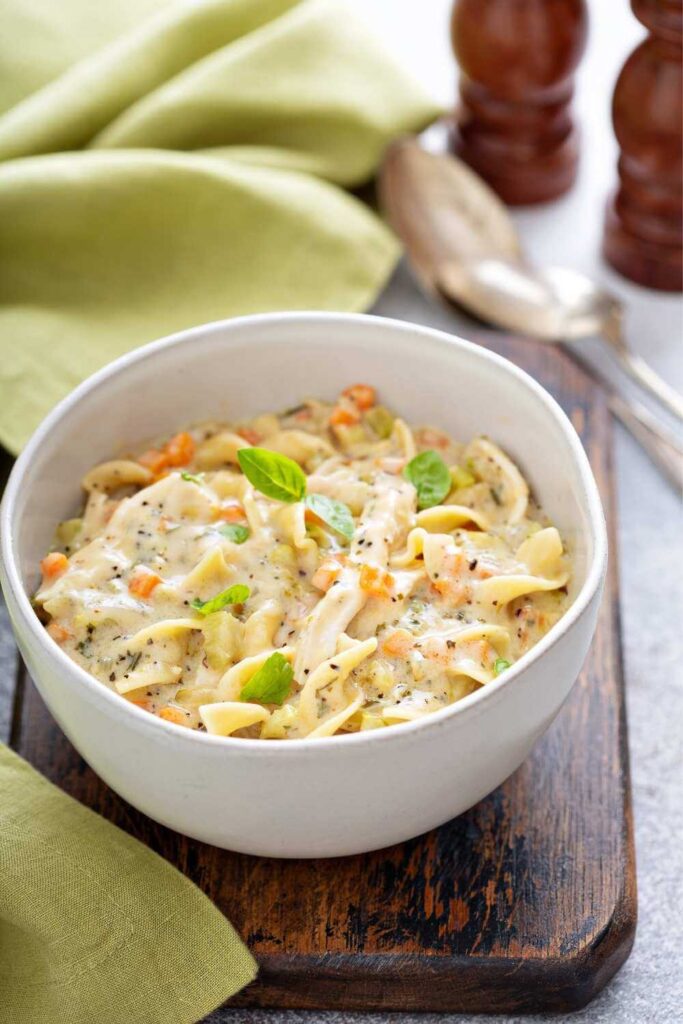 This Creamy Chicken Noodle Soup recipe from Pioneer Woman is super delicious, rich, hearty, and good for what ails you, this homemade chicken soup features perfectly seasoned chicken swimming in flavorful broth surrounded by wide egg noodles.
Rice noodle soup is a delightful and nutritious liquid cuisine that is often offered at the beginning of a meal or as a snack. It can also be eaten as a standalone meal. In days gone by, a slice of bread was all that was needed to make soup in France. The potage, or cooking liquid, was then poured over the bread.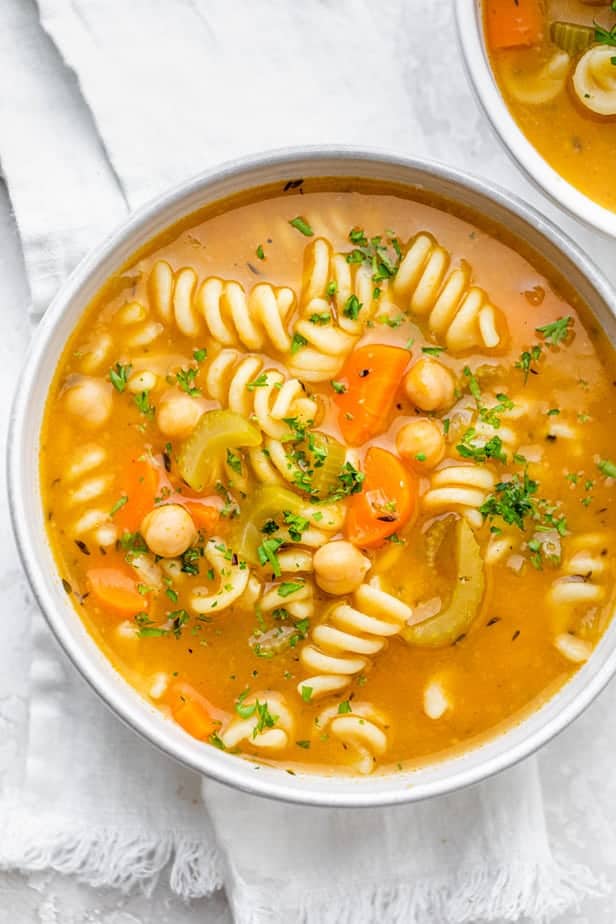 This Chickpea Noodle Soup is excellent for a meal or a light snack because it only requires a few ingredients, all of which are plant-based proteins, and it will keep you feeling full for hours.
A combination of Tom Kha and Khao Soi inspires this straightforward version of Thai coconut soup from the north. This recipe can be prepared in less than half an hour, is suitable for vegetarians and vegans, and does not include any gluten.