Bake your tacos! Crunchy beef tacos baked in the oven, topped with some gooey taco blend cheese and seasoned with homemade taco seasoning.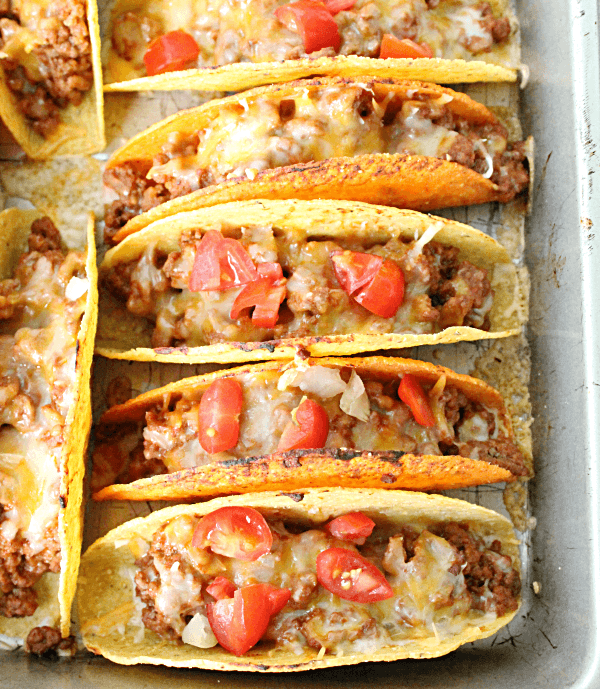 You need these tacos on your life! #Truth
For The Tacos:
Ground beef
Minced onion
Cornstarch
Taco blended cheese
Crunchy/crispy taco shells
Chopped tomatoes or pico de gallo, for topping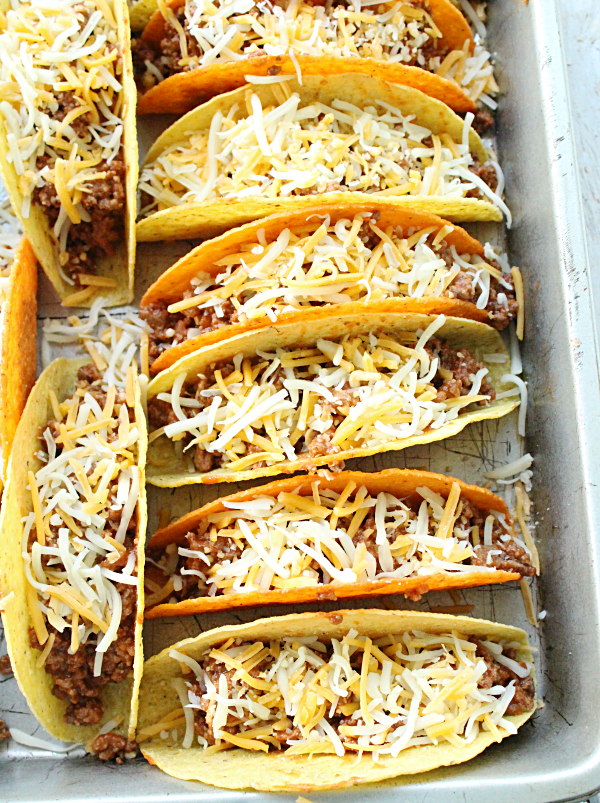 For the Seasoning:
Dry Cumin
Paprika
Onion Powder
Garlic Powder
Black Pepper
Chili Powder
Cayenne Powder
Do I have to use the homemade seasoning? No. You can use your own favorite taco seasoning, homemade or package.
Can I use ground turkey instead of beef? Yes. You can also use ground chicken, if you desired.
Minced Onion: (for tacos) If desired, you can use fresh chopped/minced onions instead of the dried version.
How to Make:
First, make your taco seasoning. You won't use all of it, so, keep any leftovers in a covered container/jar.
Then, in a skillet, brown the ground beef. If needed, drain the beef before adding anything else.
Once ready, add in the tomato sauce, onions, and taco seasoning. Increase your heat a bit and mix in cornstarch. Simmer it all to thicken for about 15 minutes.
Stack your crispy taco shells into a 9 x 13 pan. Then, fill them evenly with the cooked meat.
Sprinkle with cheese and bake.
Taco ❤️