A soft, chewy, orange cookie that only requires a few simple ingredients!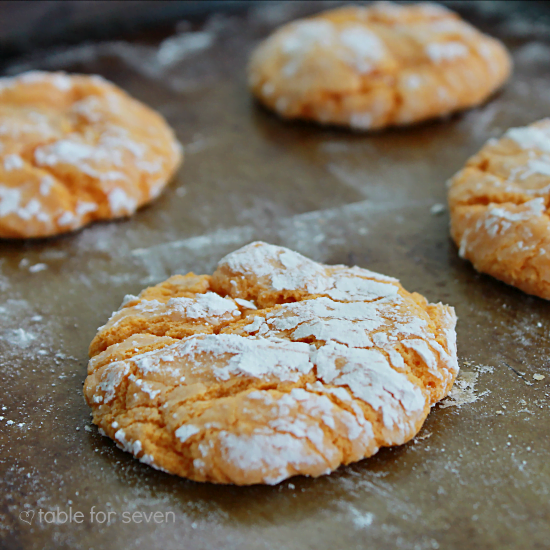 Hey, we have cookies for you today!
Are you excited? Yes?!
That's such good news, because,these cookies are really delicious and require just a few ingredients to whip up.
Here is what you need:
Cake mix.
Whipped topping.
Egg.
Powdered Sugar.
That's really all there is to these. You are really excited now, aren't you? 😉
A small note:
I used a white cake mix and added some orange flavor and food coloring to them. But, these will work with any flavor cake mix.
Let your imagination go a little crazy and make some cookies.